'Big Brother': Jackson Michie Responds to Holly Allen Wishing They Never Met: 'Misery Loves Company'
Big Brother stars Jackson Michie and Holly Allen broke up last summer but have seemingly started throwing shots at each other on their social media. After Allen claimed she wished they never met, he responded, noting he hopes she "lets go" and "moves forward."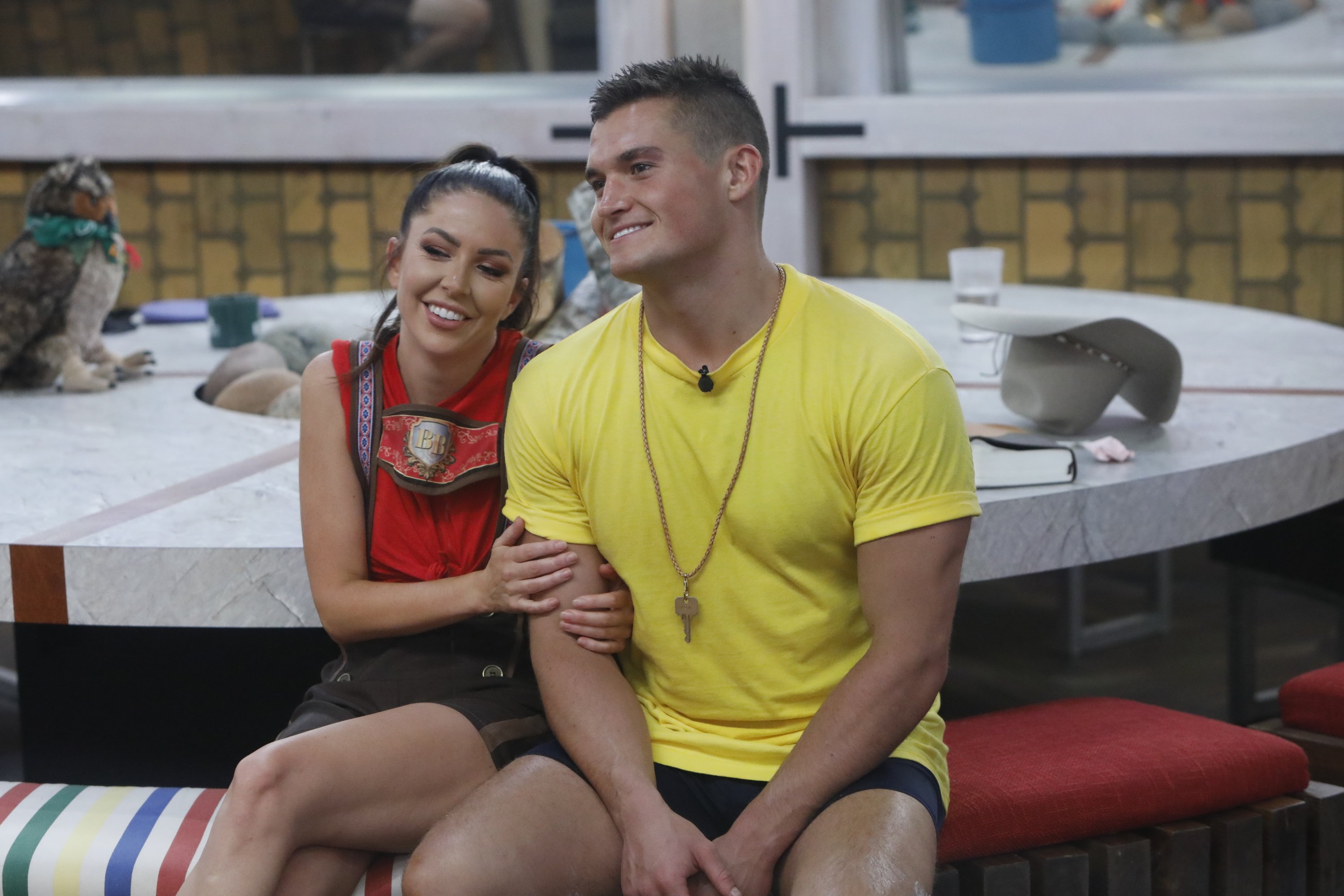 Jackson Michie previously apologized to Holly Allen for hurting her
After making it to the final two seats together, Big Brother 21 showmance Jackson Michie and Holly Allen continued dating following the show. They later moved in together in Jan. 2020 before splitting six months later.
A month after they parted ways, Allen noted she felt blindsided by the breakup on the Publyssity Podcast and explained he insisted they announce their split before she felt ready.
Additionally, she claimed he had friends staying at their apartment, making it uncomfortable for her to return and retrieve her things. As a result, the former pageant queen noted she had to couch surf until finding another place to live.
In Nov. 2020, Michie broke his silence regarding the split and apologized to his ex in a video he uploaded to Instagram and tagged her. He admitted his "poor communication" had something to do with their breakup and felt he wasn't a good man for her.
The winner later revealed he previously dealt with drug dependency issues which could've played a role in their split as well. 
Allen said she wished they never met
After refusing to speak negatively about Michie following the breakup, Allen began throwing shots on Instagram and seemingly shaded his then-relationship with Morgan Simianer.
A couple of months later, she responded to a fan who asked if she regretted dating the BB21 champ. The former pageant queen answered with a picture of her and her ex, blocking his face out with the question, and explained she believes "every relationship serves a purpose."
However, Allen admitted, for "the first time" and "with conviction," that she wishes she never met her Michie. Someone screenshotted her answer and posted it to Reddit, where some fans agreed with her response.
On the other hand, others called it a "savage statement."
Michie responds to Allen's claims in Snapchat Story
The BB21 winner responded the following day on his Snapchat Story with screenshots of her answer and the Reddit responses accusing him of cheating. Michie claims he didn't cheat on his ex or make her "homeless" and wants fans to realize their comments online affect his daily life.
He also insisted he didn't care what his ex had to say about him but wishes she would "keep my name out of your mouth." In another clip, Michie encouraged Allen to "let it go," noting he did and is "much happier" as a result.
Additionally, called her response a "classic example of misery loves company" and hopes she's able to "move forward" at some point. The former pageant queen also answered questions regarding the dog they adopted together, Sahara, explaining she missed her and wished she would've kept her.
Michie re-posted the pictures to his Story and then claimed it's "weird' because the dog chose him. He also said they already "established" that Sahara would stay with him if they broke up. Big Brother returns in 2021.