'Big Brother' Winner Jackson Michie Addresses Rumors He Cheated on Holly Allen
Big Brother stars Jackson Michie and Holly Allen broke up in the summer of 2020 but have since subtly thrown shade at each other. After Allen admitted she regretted dating her ex in a Mar. 2021 Instagram question and answer, a follower uploaded her response to Reddit, where fans shared their opinions.
Michie then screenshotted comments of viewers accusing him of cheating on his ex to his Snapchat story and addressed the rumors as well as their dog's living situation.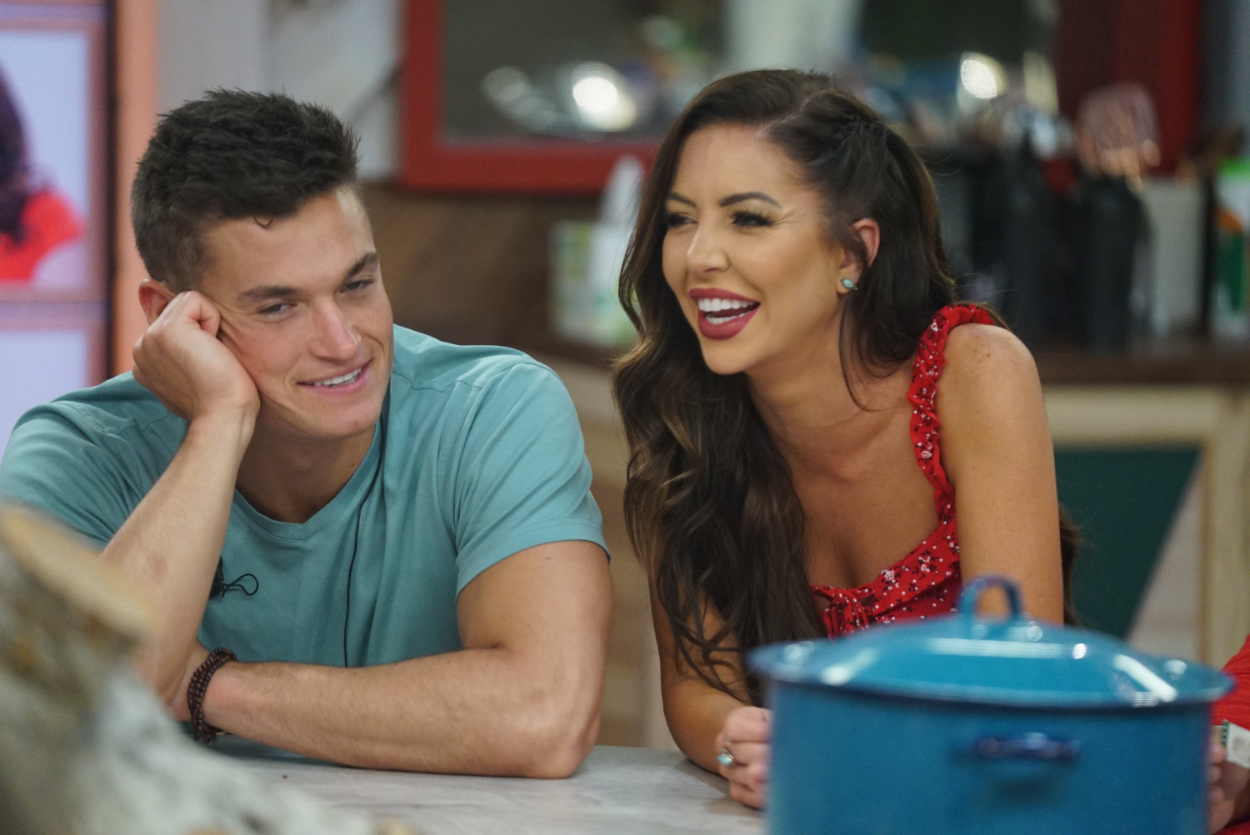 Holly Allen said she wished she never met Jackson Michie
In June 2020, Big Brother 21 winner Jackson Michie and runner-up Holly Allen split after nearly a year of dating. The two lived together and adopted a dog, Sahara, but Allen had to find a new place to live after the breakup, and Michie kept the pet.
After subtly throwing shade at her ex when he seemingly began a new relationship with Cheer star Morgan Simianer a couple of months ago, she overtly threw shots at him in a Mar. 2021 Instagram Story post.
Answering a fan who asked if she regretted dating the BB21 winner, Allen admitted she did and included a picture of the two with his face blocked out by the question.
She also noted "with conviction" that while she thinks "every relationship serves a purpose," the runner-up wished she never met with her ex.
Michie posts fan comments saying he cheated; he denies it
Shortly following her answer, a fan posted it to Reddit, where other followers shared their opinion. Michie posted a screenshot of Allen's response and the subsequent Reddit replies of viewers accusing him of cheating on his ex and leaving her "homeless."
The former winner said he's not posting it for "pity" but wants his followers to see how difficult it is for him to read those comments, especially because he claims they affect his family.
He denied the claims and insisted he didn't care what the former pageant queen had to say. However, he said he wants her to "keep my name out of your mouth" because the online remarks affect his daily life.
The BB21 champ also noted he thought Allen needed to "let it go," explaining he did and is now "much happier." Additionally, he claimed her response is a "classic example of misery loves company" and hopes she "moves forward." 
He also addressed the dog situation
Allen opened up about missing Sahara in another question on her Instagram Story, explaining she hasn't gotten another pet yet because of the connection the pet shared with her other dog, Jackson.
Allen also posted a picture of her phone background, which featured both dogs lying on a bed. Michie also re-posted the images she uploaded with Sahara, calling the situation "weird."
According to the BB21 champ, the dog "picked" him. Additionally, he claims they previously "established" that he would keep Sahara if their relationship didn't work out because he's lost a dog in a breakup before.
The reality star closed by explaining he opened up about the situation because he feels viewers only know one side of the story. Therefore, Michie noted he feels he "has to defend himself" now. Big Brother returns in 2021.