'Big Brother': Janelle Pierzina Actually Has a Nice Net Worth Despite Never Winning the Show
Janelle Pierzina is not only one of the greatest Big Brother players in the show's history, but she is also an icon. Fans have ultimately fallen in love with her for the loyalty she has shown in her seasons, as well as the funny personality that she has displayed in the house and in her diary room sessions. Despite being such a star, and having a lot of success on the show, Pierzina has actually never won a season. That hasn't kept her from ultimately having a nice net worth, though.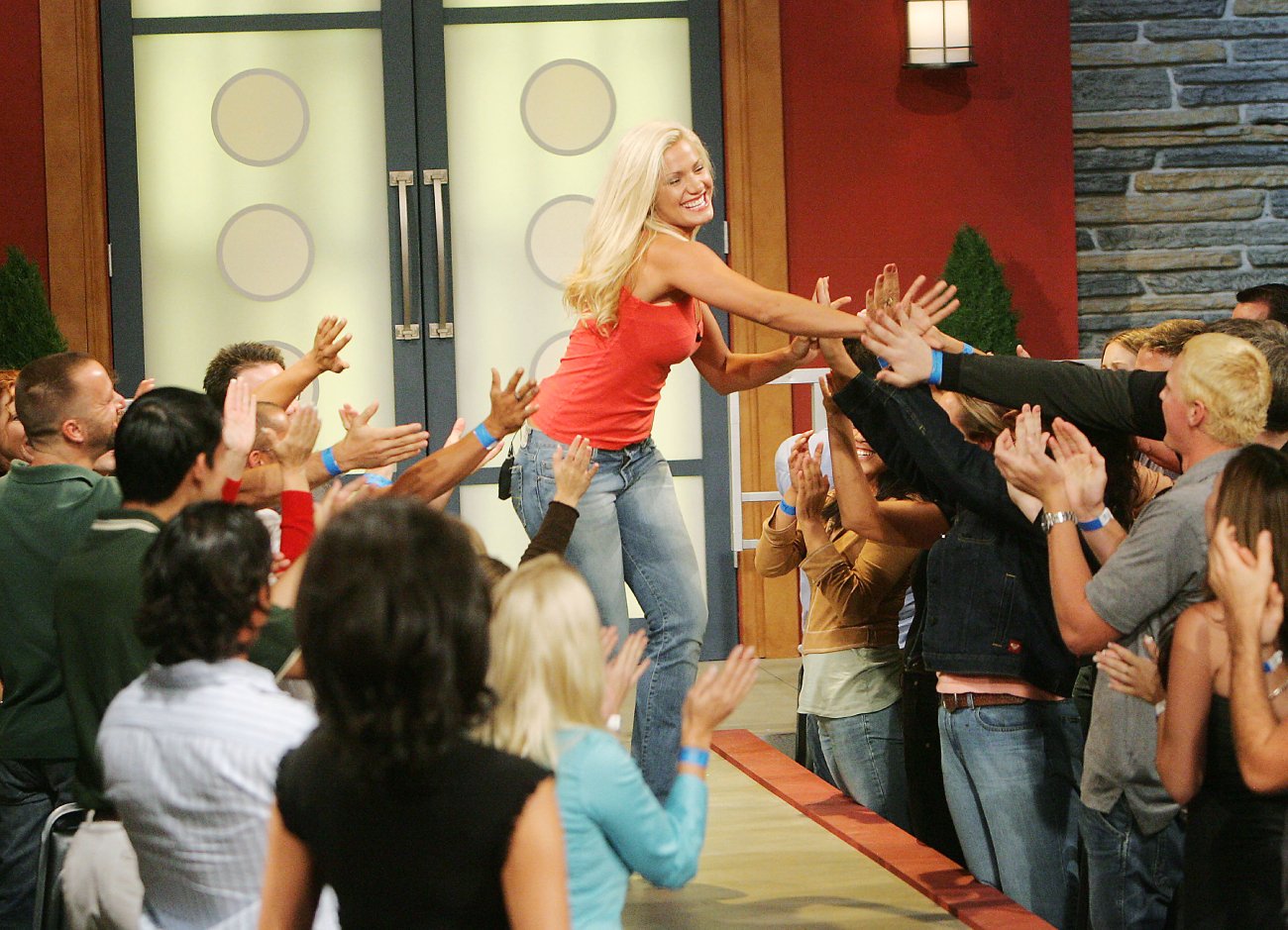 Janelle Pierzina has become an icon on 'Big Brother'
Pierzina first starred on Big Brother 6, which aired in 2005. It seemed like the entire house was against her and her alliance members in that season too, which led to viewers becoming huge fans of her and her friends, Howie Gordon, and Kaysar Ridha. Pierzina ended up making it to the final three in that season, but Maggie Ausburn won.
Right after her first season, Pierzina returned for Big Brother 7, which was the first all-star season of the show. She came in and ended up really dominating. She won four Head of Household competitions, and five Power of Veto comps, according to Fandom. Pierzina, again, made it to the final three in that season, but Mike "Boogie" Malin won it.
Pierzina returned for Big Brother 14 and was initially a coach. However, Pierzina and the three other coaches eventually received the opportunity to become regular houseguests and go after the $500,000 prize. She did not do nearly as well in Season 14, though. Pierzina was the fifth houseguest to leave the house and the fourth to get evicted. Ian Terry ultimately won that season over Dan Gheesling.
She is back on 'Big Brother' for the second all-star season
After not competing on Big Brother since Season 14, Pierzina has returned to the game for the second all-star season in Season 22.
She is not the only one from her first previous season back in the house either. Her former alliance member and friend, Kaysar Ridha, has also returned. Ridha additionally competed on Big Brother 7 with Pierzina but had not been on the show since.
In addition to Pierzina and Ridha, the rest of the all-star cast consists of Christmas Abbott (Season 19), Nicole Anthony (Season 21), David Alexander (Season 21), Cody Calafiore (Season 16), Dani Briones (Season 8 and 13), Kevin Campbell (Season 11), Tyler Crispen (Season 20), Nicole Franzel (Season 16 and Season 18), Bayleigh Dayton (Season 20), Enzo Palumbo (Season 12), Memphis Garrett (Season 10), Da'Vonne Rogers (Season 17 and Season 18), Ian Terry (Season 14), and Keesha Smith (Season 10).
Janelle Pierzina has a nice net worth despite never winning 'Big Brother'
Despite never winning a season of Big Brother, Pierzina did receive $25,000 on Season 7 for winning America's Favorite Houseguest. She has also become extremely successful outside of the show.
Before starring on Big Brother, she studied communications at the University of Minnesota Duluth, according to the Star Tribune. Pierzina then eventually moved to Miami, where she became a model and cocktail waitress. Now, she is back in Minnesota and is a realtor through Edina Realty.
"You have to be very, very good socially (in Big Brother), and I feel like real estate's the same," Pierzina said in 2017, according to the Star Tribune. "People have to like you; that's the biggest thing."
She has been very successful as a realtor too. Her boss told the Star Tribune in 2017 that she consistently ranks in the top 10 out of 80 agents.
Her success throughout her life has ultimately helped her rack up a $1 million net worth, according to Celebrity Net Worth.
Pierzina is a Big Brother icon, and her work on and off the show has certainly paid off for her.