'Big Brother' Star Janelle Pierzina Savagely Claps Back at Fan Who Called Nicole Franzel the Queen of BB
Even though Janelle Pierzina hasn't gotten far in her past seasons, her record-breaking performances in BB6 and 7 have cemented her as Big Brother's undisputed queen. After her early eviction in BB22, Janelle went back to social media and savagely clapped back at a fan who called Nicole Franzel the queen.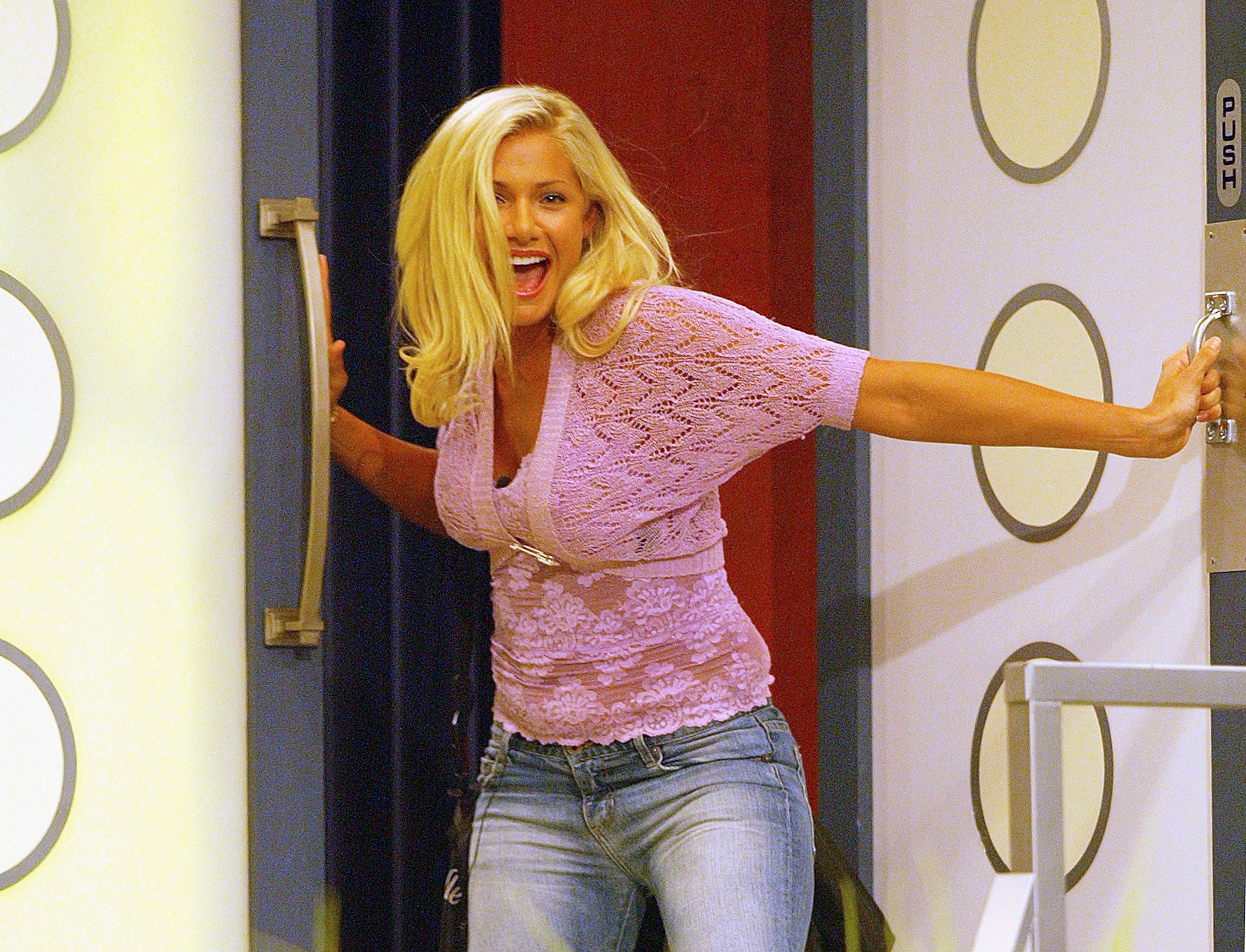 Janelle Pierzina didn't trust Nicole Franzel before 'Big Brother 22'
Prior to competing on Big Brother: All-Stars, Janelle Pierzina and Nicole Franzel participated in The Amazing Race. They, alongside BB13 winner Rachel Reilly Villegas and her sister Elissa Reilly Slater, made a Big Brother alliance during the competition series.
The sisters overheard another team planning to U-Turn Nicole and her fiancé Victor Arroyo, so they warned their allies. However, Nicole didn't believe them and "fact checked" with the team that plotted to U-Turn them, causing the others not to trust the sisters.
Janelle felt the BB18 champ backstabbed her friends. Additionally, she doesn't like the type of game Nicole plays. Therefore, the real estate agent didn't trust the BB18 winner entering BB22 and didn't talk much game to her.
Nicole expressed her "fear" of the four-time competitor to a few other competitors within the first couple of days. She then felt justified in Week 2 when then-Head of Household Memphis Garrett told Nicole that Janelle threw her name out as a possible backdoor plan.
Therefore, the BB18 champ rudely picked the four-time competitor as a Have-Not, causing Janelle to begin to speak negatively about Nicole as well.
Nicole Franzel left Janelle Pierzina a mean goodbye message
The BB18 champ told several people that she invited Janelle to her upcoming wedding. Therefore, she took it personally when the four-time competitor didn't approach her to work together.
Additionally, Janelle began saying mean things about Nicole's voice and called her a "rat," so Nicole wanted to disinvite the real estate agent from her wedding.
Ally Dani Donato Briones encouraged the BB18 champ to revoke the invitation in her goodbye message to Janelle, to which Nicole obliged. In the video, she complimented the fan-favorite before telling her "not to worry" about attending her wedding.
Even though Janelle didn't bat an eyelash at the message and later told several media outlets that she didn't plan on going anyway, Nicole became concerned about the possible backlash from her video.
She told Dani that she regretted being rude in the goodbye message and fears fans won't like her when she exits the house.
Janelle Pierzina claps back at fan who called Nicole Franzel the queen of Big Brother
Since her early eviction, Janelle has done multiple interviews. Her beef with Nicole has often come up, and Janelle stands by her reasoning for not working with the BB18 champ.
A couple of days after she left the BB house, Janelle posted a picture to Instagram of herself in the nomination seat, only minutes before the houseguests eliminated her. She captioned it, "Loyal. Competitive. Fierce. Unbothered. Once a queen, always a queen."
Many fans, including former players or stars of other reality competition series, welcomed her return and congratulated her. Someone commented on the picture, noting they liked the four-time competitor but didn't appreciate how she spoke about Nicole.
She also claimed Nicole is the queen of Big Brother because the BB18 champ became the first female to defeat a male in the final two. In Janelle's savage clap back, she referenced Nicole's showmance with Corey Brooks and claimed that "getting a pity vote from Da'Vonne is not queen status, honey."
Several followers screenshotted the comment and circulated it around social media. After a couple of hours, Janelle chose to delete her reply.
Big Brother 22: All-Stars airs Sundays, Wednesdays, and Thursdays at 8 p.m. EST on CBS.