'Big Brother': Janelle Pierzina Deactivates Twitter Account Following COVID-19 Diagnosis
Throughout her 15-year Big Brother career, Janelle Pierzina has remained a fan-favorite. Following her likely final appearance in season 22, the former America's Favorite Houseguest amped up her social media presence and began regularly updating her followers. However, after revealing she had COVID-19, the 41-year-old ended up deleting her Twitter and has limited her Instagram posting.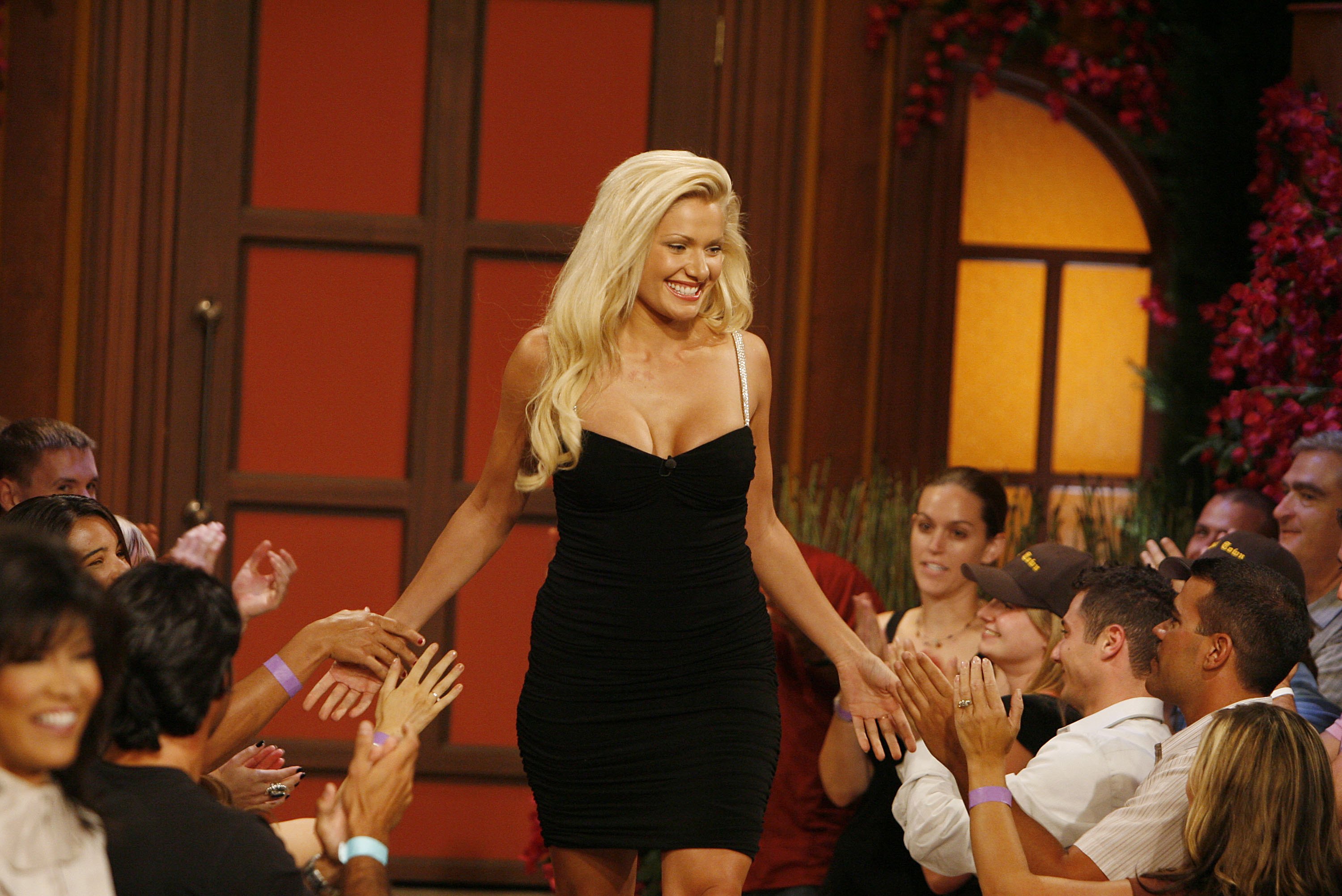 Janelle Pierzina became a fan-favorite during 'Big Brother 6'
Fifteen years ago, the Blonde Bombshell made her reality television debut in Big Brother 6 and quickly found herself against the majority alliance. Therefore, she ended up on the block three times before her numerous competition wins took her to third place.
Viewers found themselves rooting for the ruthless player, and she returned for the following season, Big Brother 7: All-Stars. Again, she immediately stood out as a target.
Although many houseguests were working against her, the fan-favorite made it to third place again by winning a record-breaking nine competitions.
Despite coming up short again, fans voted her for the first-ever America's Favorite Houseguest award, a $25,000 prize many viewers believe the show created for her.
Six years later, the popular player returned for season 14 alongside three other former competitors as coaches. However, quickly after the game turned individual, she was blindsided. 
Pierzina remained a fan-favorite throughout fourth return
In 2020, she returned, likely for her last season, for BB22: All-Stars, alongside BB6 and 7 best friend, Kaysar Ridha. Even though she tried to make it seem like the two weren't working together, they ended up paired up anyways as their reputations preceded them.
Additionally, the two were outside of the major alliance, and they couldn't wrangle the other outsiders to work with them. Even though Ridha saved them by winning the first Safety Suite competition, they were nominated next to each other after the following Head of Household.
Both failed to win the Power of Veto, and they evicted Pierzina, deeming her the biggest threat. During her few weeks in the house, viewers continued rooting for the only four-time competitor and joked the others didn't want to work with her because they suffered from "janellousy."
The 41-year-old still holds the most record for most competitions won in a season.
Pierzina deleted Twitter
Following her time on the show, Pierzina regularly updated her followers with her real estate ventures and family life through her Instagram. She also recently launched a YouTube channel with her nanny.
A few months after season 22 wrapped, the reality star visited Disney World with her family. A month later, Pierzina revealed she had COVID-19 in a Jan. 2021 tweet where she claimed she's feeling fine aside from some "irritability."
When fans began calling her out for not acting responsibility during the pandemic as she frequently went on vacations, the BB star argued back with several Twitter users. In Feb. 2021, she deleted her account.
While she still utilizes Instagram, the 41-year-old doesn't post as often. Pierzina has seemingly recovered from COVID-19 and continues to pursue real estate while caring for her family of three children. Big Brother returns in 2021.