'Big Brother': Janelle Pierzina Disses Nicole Franzel Says, 'No One Wanted to Waste a HOH on Her'
The final three of Big Brother 22 is revealed and it's time to reflect on their game. Nicole Franzel, Enzo Palumbo, and Cody Calafiore are close to winning the big prize once again. But Janelle Pierzina revealed why she isn't impressed by Nicole's game this season. [Warning spoilers for the Oct. 26 episode!]
Janelle Pierzina and Nicole Franzel ended 'Big Brother' on bad terms
Janelle and Nicole started the season working against each other. That's because of The Amazing Race 31. Nicole and her fiancé, Victor Arroyo backstabbed her friends, Rachel Reilly and Elissa Slater.
Janelle didn't like Nicole because of this but was oddly invited to her wedding. Sadly, Nicole's alliance was stronger than Janelle's. Janelle was evicted and Nicole had a message for her.
"I know you probably don't want to come to my wedding, so just don't worry about it," Franzel said in her exit message.
Janelle put Nicole's wedding invitation on blast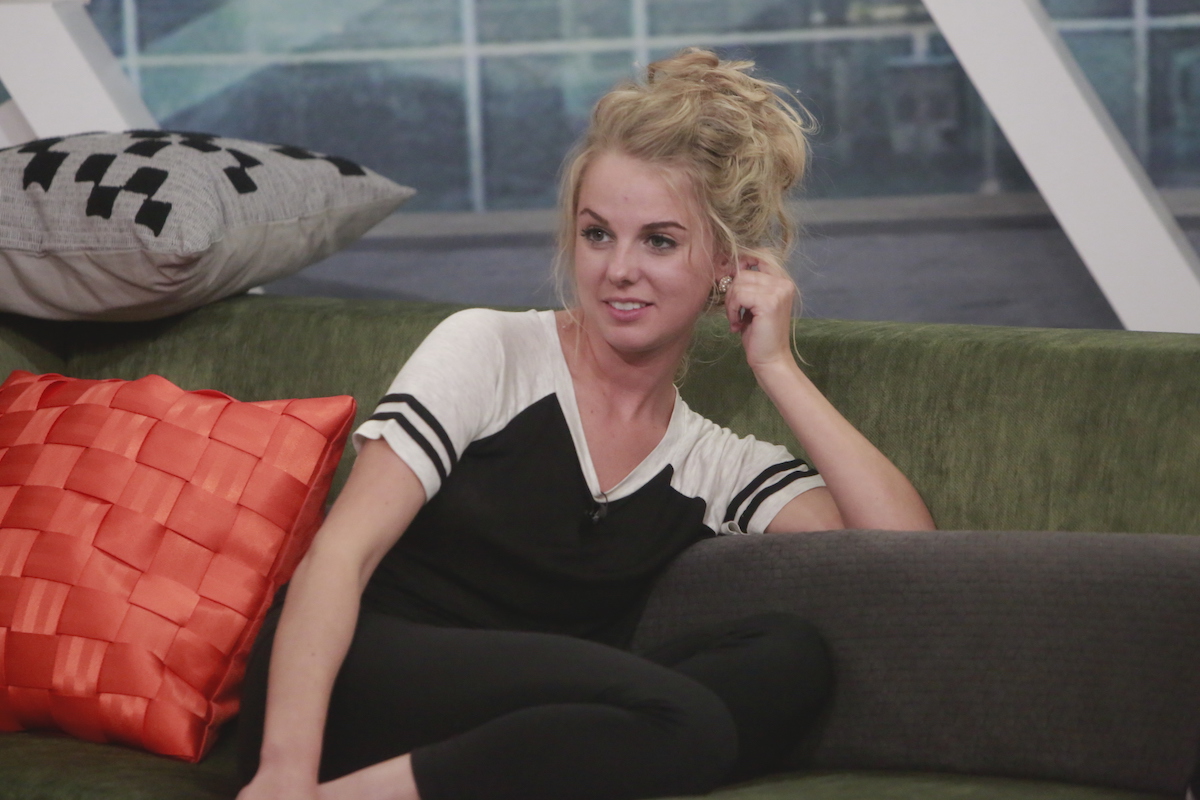 Janelle still received an invitation for the wedding. She shared a picture of it on Instagram and called the couple "cheap."
"Just received my invite. 3k for hotel so Nicole's reception and hotel stay can basically be comped. Glad I don't have to go. I hate cheap a** weddings where the go to [sic] song is Cotton Eyed Joe [sic]," she tweeted.
A fan asked what she meant by "comped." The reality star answered, "Charging 3k to attend the wedding is a tacky way of getting your guests to foot the bill."
Janelle isn't impressed Nicole made it to final 3
The feud continued during Oct. 26's episode. The pre-jury houseguests reunited to talk about the game so far. That included Janelle, Kaysar Ridha, Keesha Smith, Nicole Anthony, and Bayleigh Dayton. It didn't take long for Janelle to diss Nicole's game.
"We knew Enzo for sure was gonna make it far. We knew Cody had a million alliances, and we knew Nicole wasn't a threat. No one wanted to waste a HOH on her," she said.
We then saw Bayeligh laugh. "To be honest, she hasn't made any big game moves for people to give her the votes to win the actual game. But since she decided to just kind of ride Cody coattail I don't think that anybody's gonna vote for her to win," Bayeligh added.
There was one person who saw value in Nicole's strategy and that was Nicole A. "As frustrating as it is, she didn't need to start playing the game. And when she did need to start playing it she started playing it. And that's why she's in the final three," she said.
But Janelle was having none of it. "It's not like Nicole is a mastermind, you guys," Janelle said after Nicole A. said she was impressed by her game.
Soon we will see how the jury feels about the previous winner's game play. But if it was up to Janelle, the previous winner wouldn't win a second time.