'Big Brother': Janelle Pierzina and Kaysar Ridha Might Wear Crowns To Finale Night To 'Annoy the Houseguests'
Many fans are convinced that several of the Big Brother 22 houseguests are "jealous" of long-standing friends Janelle Pierzina and Kaysar Ridha because of the two's legendary status. After getting evicted, they have become more active in the BB community and frequently communicate with their followers. One fan suggested the two wear crowns to finale night to "annoy the other houseguests," and they might go along with it.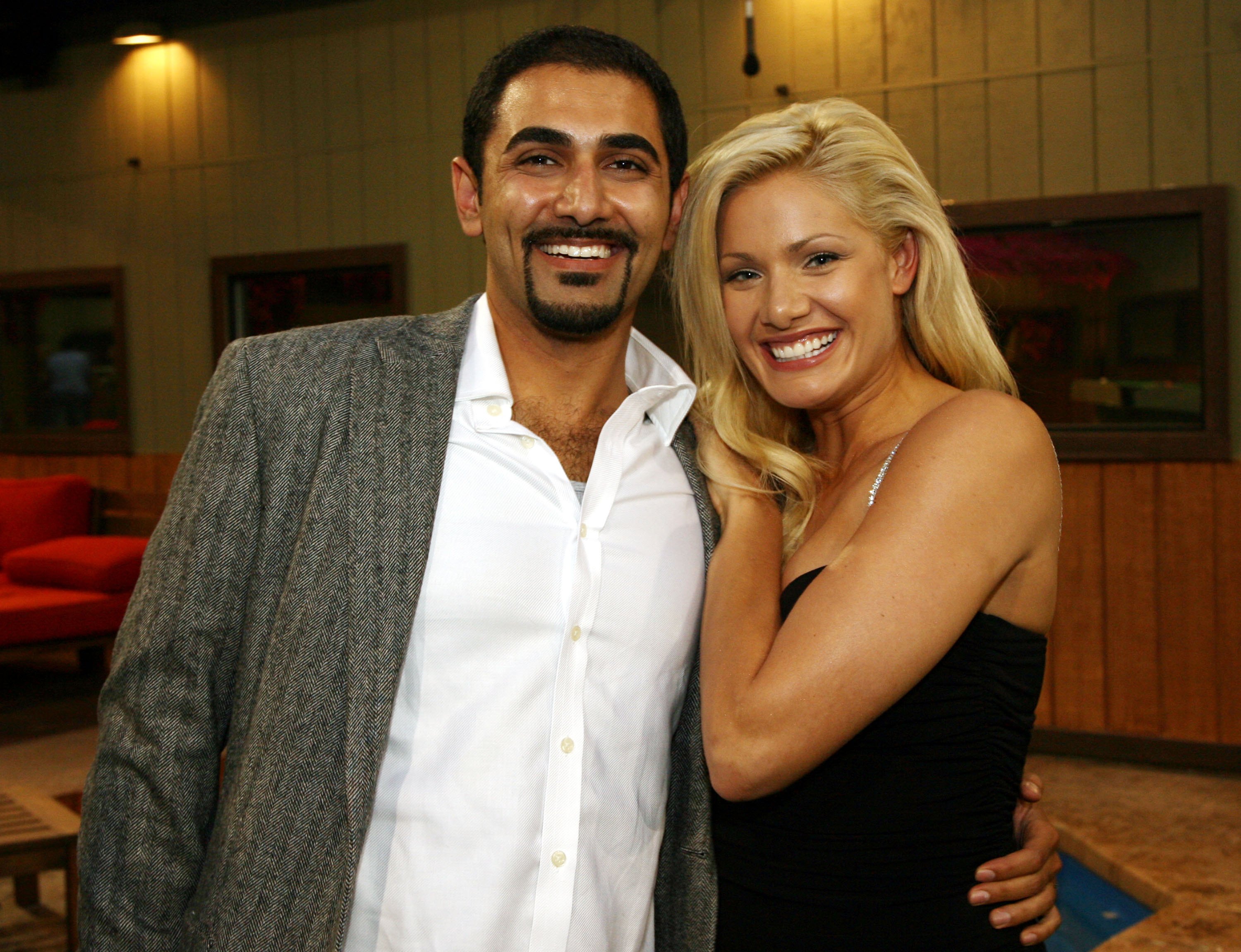 Janelle Pierzina and Kaysar Ridha returned for 'Big Brother 22'
After competing on Big Brother 6 and 7 together, Janelle Pierzina and Kaysar Ridha came back, presumably one last time, for BB22, their second All-Stars season.
The other houseguests almost immediately paired the two friends together, and they quickly became a target. Cody Calafiore won the first Head of Household and planned on gunning for the allies as he deemed them the most dangerous players in the house.
However, Kaysar correctly identified he was a target and secured his and Janelle's immunity by winning the first Safety Suite. After naming competitors in a majority alliance and losing two allies, the friends ended up on the block together during Week 3, and the houseguests chose to evict Janelle.
Despite his attempts to unify the outsiders, Kaysar followed his friend out the door the following week.
Fans think houseguests are jealous of Janelle and Kaysar
From the first night when Nicole Franzel broke down in tears because Janelle "scared" her, fans have thought the other houseguests were jealous of the legendary players.
For example, Live Feed viewers began noticing that Janelle served as the topic of many conversations while she seemingly didn't do anything. Fans have created a term for this, dubbing it "Janellousy," defined as "living in the Big Brother house with Janelle Pierzina and feeding resentment, bitterness, and jealousy because she is a Big Brother legend."
Before Kaysar's eviction, he referred to Dani Briones, Cody, and Nicole's close working relationship as a "love triangle," upsetting the three. Therefore, they had unsavory things to say about him after he left.
During the BB comics competition, Cody took a jab at Kaysar's "king" cover, noting he's never made it to the jury phase. Several fans feel he genuinely doesn't like the three-time competitor, while others believe he's jealous of the fan-favorite.
Janelle and Kaysar might wear crowns to finale night
After episode 31, Janelle and Kaysar, who have remained active in the BB community following their evictions, broadcasted live on Instagram together.
The two addressed Cody's comment about them, which some fans perceived as "bullying" because Janelle frequently tweets about her co-competitors, and they can't respond.
Shortly after the friends ended their live, a fan tweeted them and encouraged them to wear crowns to finale night to "annoy the houseguests." Janelle simply tagged Kaysar in the suggestion, and he responded, "Let's do it."
While some fans believe it would be "iconic" and "hilarious" if they wore the crowns, others think it's "childish" and claim they would "like Janelle and Kaysar a little less" if the friends pulled the stunt.
The two could be joking and only going along with the fandom, or they might show up to the finale, likely on Zoom, while wearing crowns. Big Brother 22: All-Stars airs Mondays, Wednesdays, and Thursdays at 8/7c on CBS.
Follow Tamara Grant on Twitter.