'Big Brother': Janelle Pierzina Reacts to Kyland's 'F—– up' Exit: 'At Least It Was Something'
In a heated moment shortly before Kyland Young exited the Big Brother house, he exchanged words with his former final two ally Xavier Prather. Four-time competitor Janelle Pierzina, who has frequently tweeted her thoughts about BB23, reacted to his "f***ed up" exit, noting "at least it was something" in an otherwise calm season.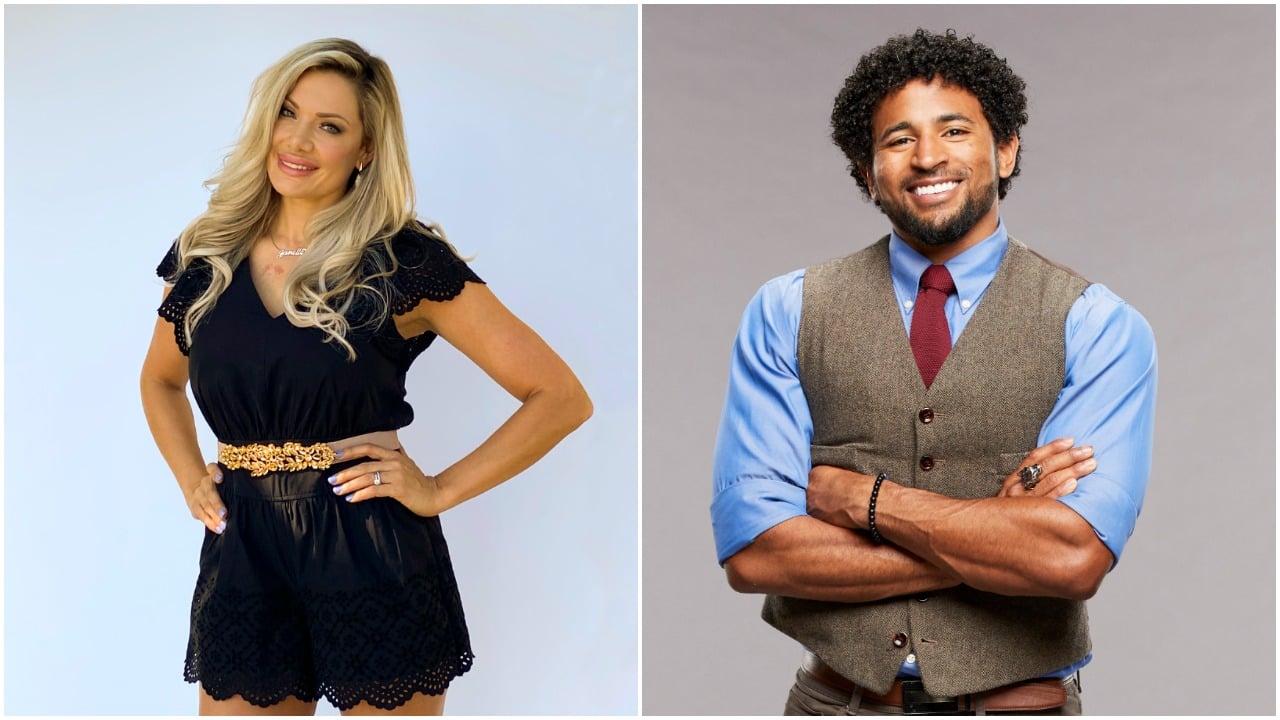 Kyland Young and Xavier Prather had a tense moment before his eviction
At the final five, Kyland Young secured his spot moving forward by winning the Power of Veto, which he used to save Xavier Prather. As a result, Kyland expected loyalty moving forward.
On the other hand, Xavier intended to honor his final two with Derek "Big D" Frazier and proved it by keeping him safe. Xavier nominated Kyland alongside Azah Awasum, who had since avoided the block.
He then won the POV and subtly encouraged Derek to renege on his final two with Kyland, wanting to use the opportunity to take the shot at him. Kyland didn't expect Xavier to turn on him and became upset after Derek evicted him.
Previously, Xavier revealed he intended to use his earnings from the show to help financially support his late brother's son. Kyland brought this up on eviction, claiming his move reflected poorly on him as a role model for his nephew. The moment got tense as Xavier got offended before Kyland walked out to join host Julie Chen Moonves.
Janelle Pierzina reacted to his 'f***ed up' exit
Following the episode, four-time competitor and fan-favorite Janelle Pierzina responded to the heated moment. Quote tweeting a clip of the interaction; she wrote, "It was the only drama we had this season. Even though it's f***ed up, at least it was something."
One follower noticed that the former America's Favorite Houseguest has previously commented about the lack of drama this season. They claimed she's watching for the wrong reasons, insisting in a tweet that Big Brother 23 is about "Black unity."
Another person commented, "Janelle coming in like 'Housewives or bust,'" and the fan-favorite joked back, "you know it" in a tweet. Some believe Kyland had a right to call Xavier out. He previously claimed he wanted to go to the end with the biggest competitors as an example for his nephew. It's one reason why Kyland sided with him.
Therefore, they think the newest jury member should have mentioned it. However, others disagree, believing no one should ever involve someone's family. Additionally, they felt it was hypocritical as Sarah Beth Steagall accused him of unnecessarily lying to her.
She's previously voiced her disappointment with the season
Following the first couple of weeks of Big Brother 23, Janelle found herself rooting for The Cookout. Specifically, she cheered on Tiffany Mitchell and Hannah Chaddha.
However, she admitted she found the season boring, referring to it as a "little snooze," as she wanted a shake-up. Janelle noted the Live Feeds weren't interesting. She argued no one had any drama and wanted a female to win Head of Household to go after the male frontrunners.
But, it didn't happen as The Cookout meticulously ran the season, orchestrating every elimination. Even the Double Evictions, both of them, didn't drum up any excitement or suspense.
Janelle tweeted her thoughts about it, posting, "just wasted two hours of my life," shortly before the episode with the second DE ended. The Big Brother 23 finale airs Wednesday at 9:00 p.m. EST on CBS.