'Big Brother': Janelle Pierzina Says Sarah Beth Steagall 'Ruined' Her Game: 'She Has Worms for Brains'
[SPOILER ALERT: Spoilers ahead for 'Big Brother 23' Week 7 nominations.]
Sarah Beth Steagall became the newest Head of Household and recently revealed plans to backdoor fan-favorite Derek Xiao if the opportunity presented itself. She experienced backlash from many fans who like Derek X. and voted to give him BB Bucks, including popular player Janelle Pierzina, who noted she thought Sarah Beth had "worms for brains."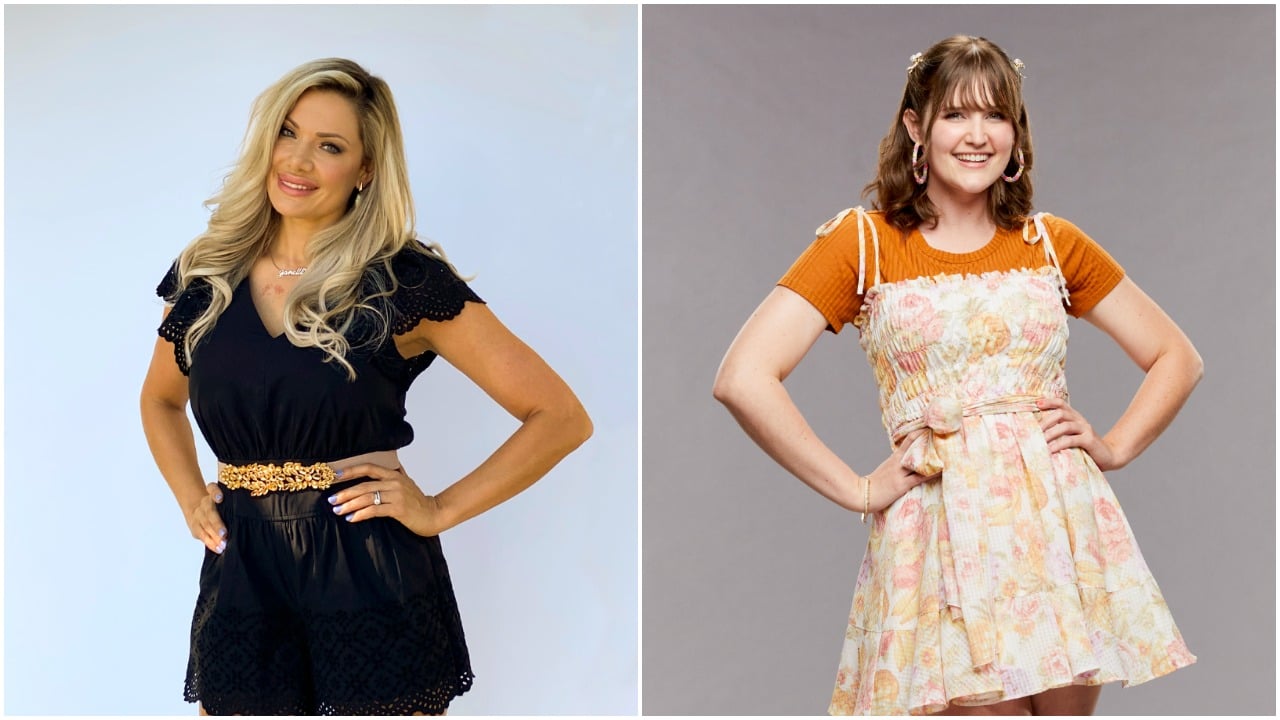 Janelle Pierzina previously called season 23 a 'little snooze'
After Brandon "Frenchie" French shook up the house to start the season, it withered out as the eliminations became more predictable. Nearly everyone got on the same page to evict Frenchie and Brent Champagne.
Therefore, many fans began complaining that the season got predictable and boring. Fan-favorite and four-time competitor Janelle Pierzina agreed, calling it "a little snooze fest" in a July 2021 tweet.
She also noted she wanted a "power flip" and a female, preferably Hannah Chaddha or Tiffany Mitchell, to win Head of Household.
Additionally, the former America's Favorite Houseguest agreed with a follower, stating she also stopped watching the Live Feeds as she wanted "trash talk and drama."
Sarah Beth Steagall might want to backdoor Derek Xiao
A few weeks later, Sarah Beth Steagall became the first female HOH, snagging the title in Week 7. While mulling over her options, and taking the High Rollers Room twist into account, she contemplated who she should nominate.
After conducting a few one-on-one meetings, she discussed everything with her number one ally, Kyland Young. The two talked for several hours before she repeated his nominations from last week, Claire Rehfuss and Derek "Big D" Frazier.
According to Sarah Beth, she wanted to force houseguests to use their BB Bucks and didn't care if either went home. Additionally, she left the option open to backdooring Derek Xiao, who she considered the biggest threat to her game.
After Sarah Beth revealed her intentions to the Live Feed viewers while speaking to the camera, they became annoyed with her as they felt she played Kyland's game. Derek X. is also a fan-favorite, as he has received $100 BB Bucks, the highest amount for the most votes, twice, and they don't want to see him evicted this week.
Janelle thinks Sarah Beth 'ruined' her game and is next if she targets Derek X.
Having the outside perspective, many fans believe Sarah Beth is wasting her reign going after a target of the Cookout. This includes Janelle, who responded to a tweet from Sarah Beth apologizing to the viewers for intending to evict Derek X. if given the opportunity.
"You ruined your game as well as his," Janelle claimed. "You will follow him out the door next week but go off, I guess." Someone agreed, noting they felt Sarah Beth "basically gave her HOH to Kyland." The popular player responded, "she has worms for brains." She then told another follower, "I have a lot of experience with this show. I know what I know."
The Cookout initially planned on targeting Sarah Beth, but she won HOH. They also wanted Derek X. out eventually as he proved a physical threat. Therefore, she'll move up on the pecking list if she takes out Derek X. However, she doesn't know the Cookout exists.
Big Brother 23 airs Sundays, Wednesdays, and Thursdays at 9:00 p.m. ET on CBS.