'Big Brother': Janelle Pierzina Continues Shading Nicole Franzel Following Florida Wedding
'Big Brother' star Janelle Pierzina continued throwing shade at nemesis Nicole Franzel.
Big Brother stars Janelle Pierzina and Nicole Franzel were on friendly terms until the four-time competitor felt the BB18 champ snaked her friends during The Amazing Race. Therefore, the two didn't work together and butt heads when they returned for BB22. After Janelle's eviction, Nicole uninvited her to her wedding in a goodbye message. The former champ then tied the knot in Mar. 2021, and the fan-favorite threw shade at her nemesis in a tweet.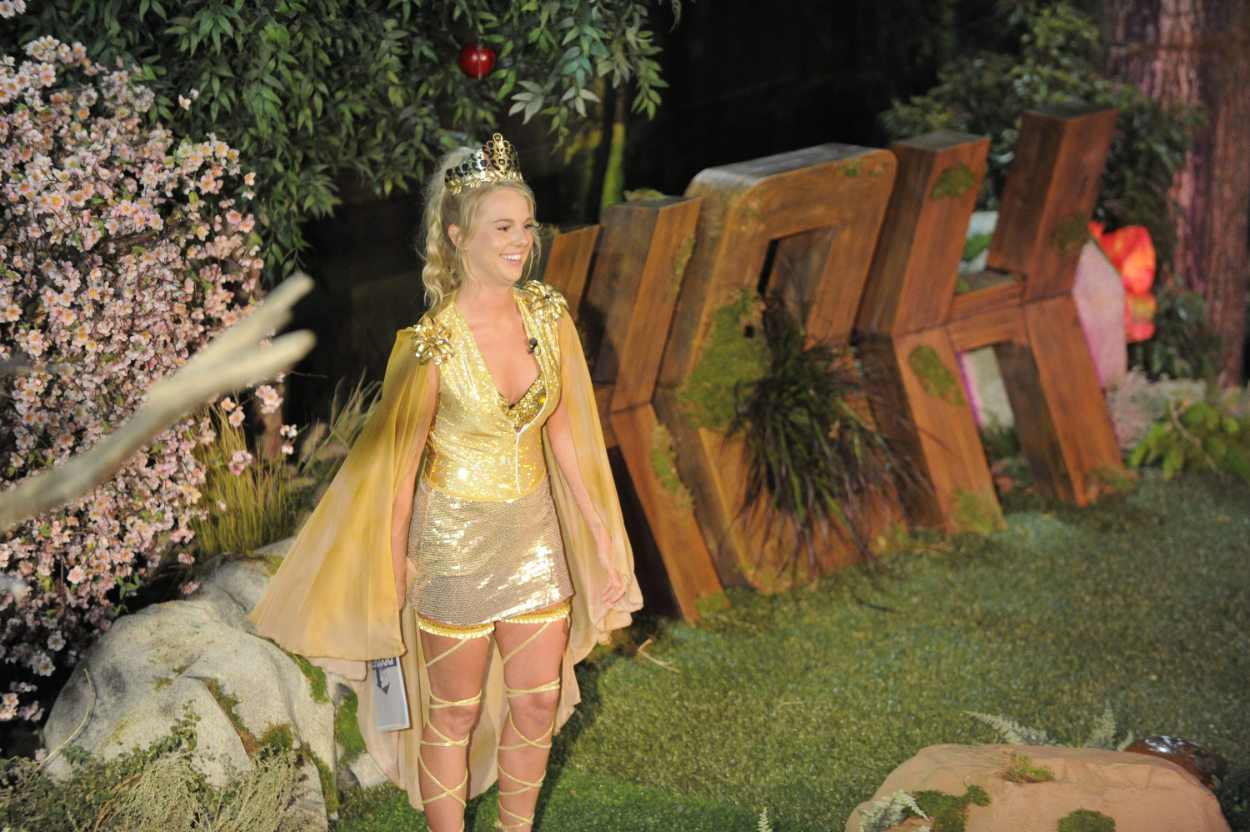 Janelle Pierzina and Nicole Franzel were at odds during 'Big Brother 22'
Before returning for Big Brother 22, multi-season competitor Janelle Pierzina and season 18 winner Nicole Franzel competed on The Amazing Race 31.
They allied with other BB stars, siblings Rachel Reilly Villegas and Elissa Reilly Slater. Because Janelle felt Nicole later betrayed the sisters in the competition, she didn't want to work with the former champ in BB22.
During the all-stars season, Nicole repeatedly claimed Janelle didn't like her and broke down in tears a few times over how she thought the fan-favorite would treat her.
However, Janelle mainly ignored her as she struggled to find her footing in the game. During the third week, Nicole made the four-time competitor a Have-Not, and the two got into a heated exchange.
Nicole uninvited Janelle to her wedding
The former champ's wedding became a frequent subject of conversation throughout the season.
She often spoke about it, and the others joked about her Turks and Caicos destination wedding initially scheduled for a few months after the show concluded.
Before the season, she invited a few of the castmates, including Dani Briones and Janelle. However, the four-time competitor noted she and Nicole weren't close and felt the BB18 champ invited everyone.
She also claimed she didn't plan on attending. Her words eventually got around to Nicole, who decided to uninvite her in her goodbye message. Following the eviction, the former winner wondered if she came across harsher than she intended. 
Janelle threw shade at Nicole's wedding in a tweet
During exit interviews, Janelle claimed she never intended to attend the wedding and would send a gift instead. She continued throwing shade at her nemesis following her time in the house, including recently when she made a snide comment about Nicole documenting her pregnancy on Instagram.
On Mar. 16, 2021, Nicole and her fianceé, BB18 star Victor Arroyo, tied the knot after postponing their wedding twice due to the COVID-19 pandemic. Several attendees, including BB stars Josh Martinez, Christmas Abbott, and Memphis Garrett, uploaded pictures and videos of themselves at the wedding to their Instagram stories.
Around the same time, Janelle tweeted, "I heard Cotton Eyed Joe was played and green jello salad was recently served," seemingly referring to the music and food selections she felt Nicole served at the ceremony.
While some found her tweet funny, other followers think she should leave the BB18 winner alone. Janelle recently returned to Twitter after deactivating her account a month prior due to "toxic people." Big Brother returns in summer 2021.