'Big Brother': Some Fans Think Janelle Pierzina Threw Shade at Nicole Franzel's Pregnancy
Veteran Janelle Pierzina and Nicole Franzel didn't get along during Big Brother 22, and the four-time competitor has kept the beef going on social media. In a recent Instagram Story, the fan-favorite seemingly threw shade at her nemesis' pregnancy.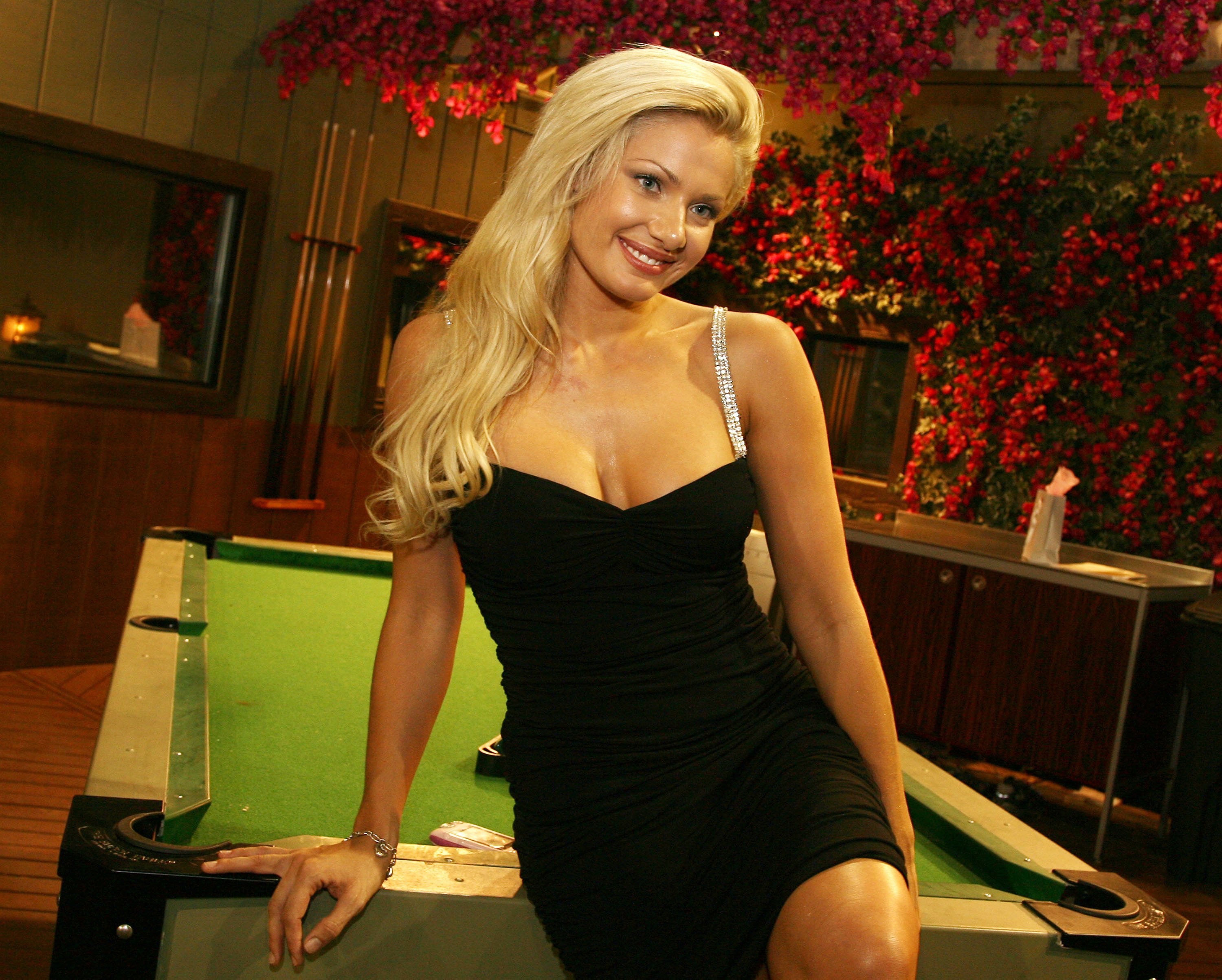 Janelle Pierzina and Nicole Franzel had beef prior to 'Big Brother 22'
Before returning for Big Brother 22: All-Stars, fan-favorite Janelle Pierzina and BB18 champ Nicole Franzel appeared on The Amazing Race 31. Other Big Brother stars, including Rachel Reilly Villegas and her sister Elissa Reilly Slater, also competed, and they formed an alliance.
Other competitors, Becca Droz and Floyd Pierce, who made up Team Fun, hung out with the Reilly sisters in a later episode and promised they wouldn't U-Turn them.
RELATED: 'Big Brother 22': Why Janelle Pierzina and Nicole Franzel Refuse to Work With Each Other
However, they did admit they planned on targeting perceived threats Nicole and her fianceé Victor Arroyo. Due to the alliance, Rachel warned Nicole about Team Fun's plans and encouraged them to U-Turn the team first. However, the warning didn't go over as intended, and Nicole and Victor thought the sisters wanted them to do their "dirty work."
Rachel and Elissa were later targeted by the other teams and U-Turned in a later episode mainly because the couple painted them as untrustworthy.
Janelle and Nicole didn't get along in the Big Brother house
From the beginning of BB22, Nicole told other houseguests that Janelle hated her and planned on targeting her due to the TAR drama. However, the four-time competitor claimed she didn't care about the situation and didn't understand why Nicole made it a big deal.
Although Janelle noted she didn't have qualms with the former champ, the four-time competitor also admitted she had no intentions of working with her because she felt Nicole might betray her the way she did the Reilly sisters.
RELATED: 'Big Brother 22' Day 2 Live Feeds Spoiler: Nicole Franzel Breaks Down in Tears
The BB18 champ broke down in tears a couple of times over the four-time competitor as she thought Janelle would be mean to her. She also cried to Christmas Abbott one night after she felt the four-time competitor wouldn't let her sleep by continually asking her questions that she didn't want to answer.
During the third week and Janelle's last in the house, Nicole made the fan-favorite a Have-Not, and the ladies exchanged heated words.
Janelle seemingly threw shade at Nicole's pregnancy
Following her time in the house, Janelle has repeatedly made snarky comments about Nicole on social media. Several months after filming concluded, in Mar. 2021, Janelle answered questions on her Instagram Story.
One follower asked the four-time competitor for her opinion on Nicole's first pregnancy. While Janelle wished her nemesis a "safe and easy" time, she then claimed, "who cares? Women get pregnant all the time."
Additionally, the four-time competitor noted she's already had three kids and didn't "post" about it every day, throwing shots at Nicole, who documents her pregnancy journey on Instagram.
RELATED: 'Big Brother' Stars Nicole Franzel and Victor Arroyo Are Expecting Their First Child Together
A Reddit user recorded Janelle's response and uploaded it to the Big Brother forum, where some followers called her reply "catty."
Others felt she "shaded" Nicole, not the baby, for posting so much about her pregnancy and didn't say anything wrong. The BB18 winner is currently around 19 weeks pregnant with her and Victor's first child.