'Big Brother' Host Julie Chen Calls Out Fans for 'Judging' Nicole Franzel
During Big Brother 22, Nicole Franzel upset viewers by her treatment of Ian Terry and lying about voting him out of the house. Host Julie Chen Moonves shared her opinion on the season 18 champ's controversial move and called out fans for "judging" her.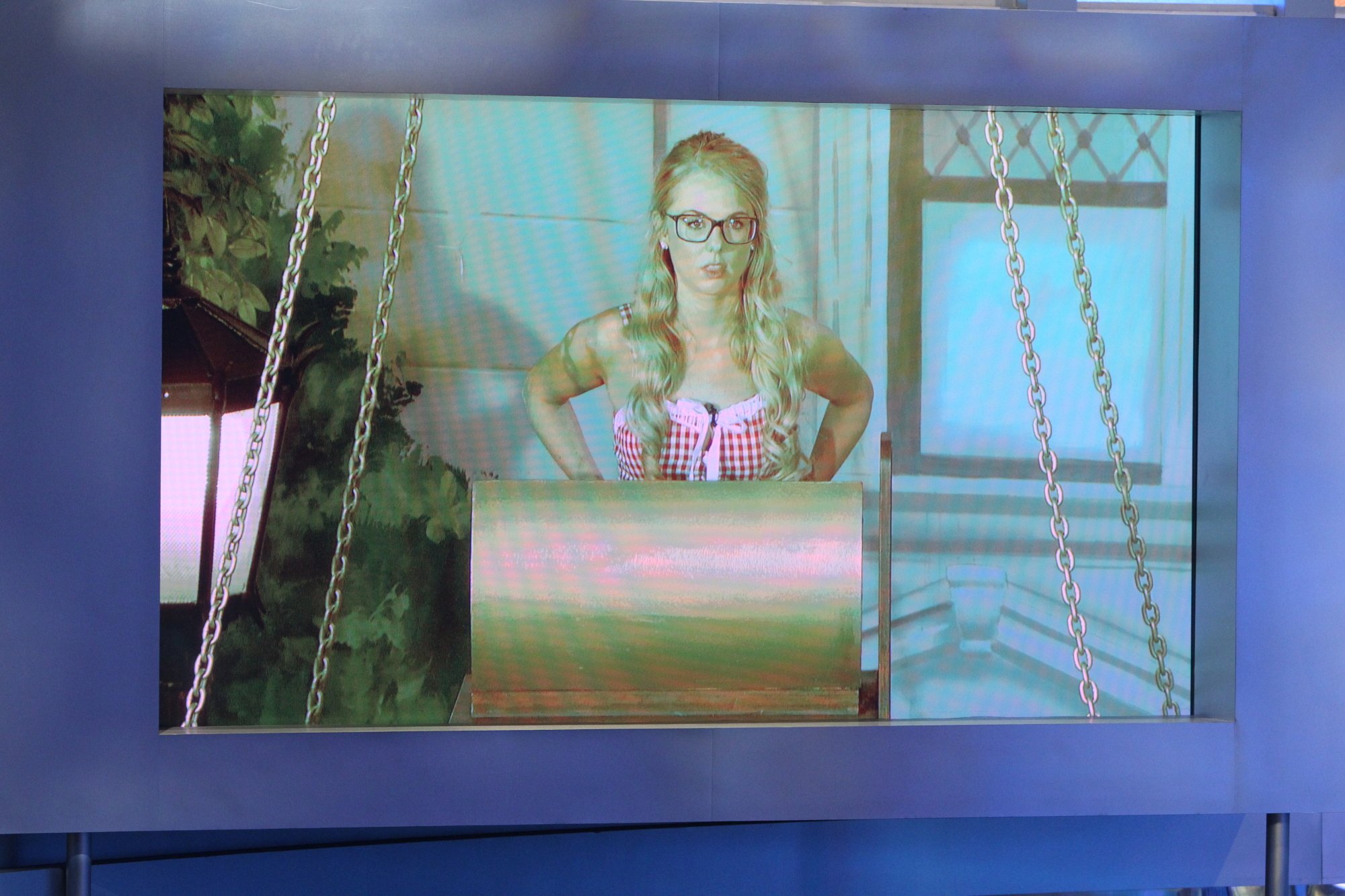 Nicole Franzel laughed at Memphis Garrett making fun of Ian Terry
BB18 winner Nicole Franzel returned for All-Stars and quickly made final two pacts with season 16 co-star Cody Calafiore, real-life friend Dani Briones (formerly Donato), and another winner Ian Terry.
When the players began figuring out that Cody and Nicole were closely aligned, the BB18 champ didn't want Ian believing them and turning on her. Therefore, she solidified an alliance with the BB14 winner, Cody, and Dani titled the "Four Prime."
A couple of weeks later, Memphis Garrett and Dani discussed how Ian, who's autistic and rocks back and forth as a self-soothing technique, constantly moving makes them uncomfortable.
Memphis described the season 14 winner as the "red rum" of the house, referencing horror film The Shining, and claimed he would have nightmares of Ian standing over him and rocking.
Ally Christmas Abbott, Dani, and Nicole laughed hysterically to his remarks, which many fans perceived as "egging" Memphis on. The BB18 winner lost several podcast and Instagram sponsorships because of how she handled the situation.
Nicole also lied about voting Ian out of 'Big Brother 22'
Dani became Head of Household in Week 6 and nominated Kevin Campbell alongside David Alexander because she had an alliance with everyone else. When David saved himself with the Disruptor power, she selected Tyler Crispen as the replacement.
Outsider Da'Vonne Rogers then won the Power of Veto and saved Kevin from the block, forcing Dani to nominate her least connected ally, Ian. Initially, Nicole attempted to save her friend, but "The Committee" refused to flip on one of their own and forbid her from giving Ian a pity vote.
Shortly before the live eviction, David said he wanted to vote for Ian to stay alongside "The House" allies Da'Vonne and Kevin, under the assumption that Nicole would side with them as well, forcing Dani to break a tie.
However, the ladies turned it on the alliance in the minority by framing David as the one who flipped. The lie caused a more significant issue between David and Da'Vonne because she called him a derogatory term, mistakenly believing he turned on them.
Julie Chen calls out fans for 'judging' Nicole Franzel
Mainly due to the way Nicole laughed at Memphis making fun of her friend and inadvertently caused the blowup between The House allies, fans have talked poorly about the BB18 winner's character online.
They have called her fake for pretending to care about Ian and believe she intentionally says things on camera to create her narrative and manipulate the edit. Additionally, many viewers felt that Nicole should have come clean to Da'Vonne about lying about the vote because its implications went beyond the game.
In an interview with Entertainment Weekly, host Julie Chen Moonves talked about the controversial play. When asked her opinion of the situation, she called it a "straight-up game move" and encouraged fans to remember it's only a game.
The host ended her statement about it by reminding the viewers not to "judge, or you too will be judged." Big Brother 22: All-Stars airs Sundays, Wednesdays, and Thursdays at 8 p.m. EST on CBS.
Follow Tamara Grant on Twitter.