'Big Brother': Kaitlyn Herman Calls Making an OnlyFans Account Her 'Greatest Decision'
Big Brother 23 houseguest Whitney Williams recently announced she decided to create an OnlyFans account and defended her reasoning for doing so. Season 20's Kaitlyn Herman has also unapologetically joined the platform, calling it her "greatest decision."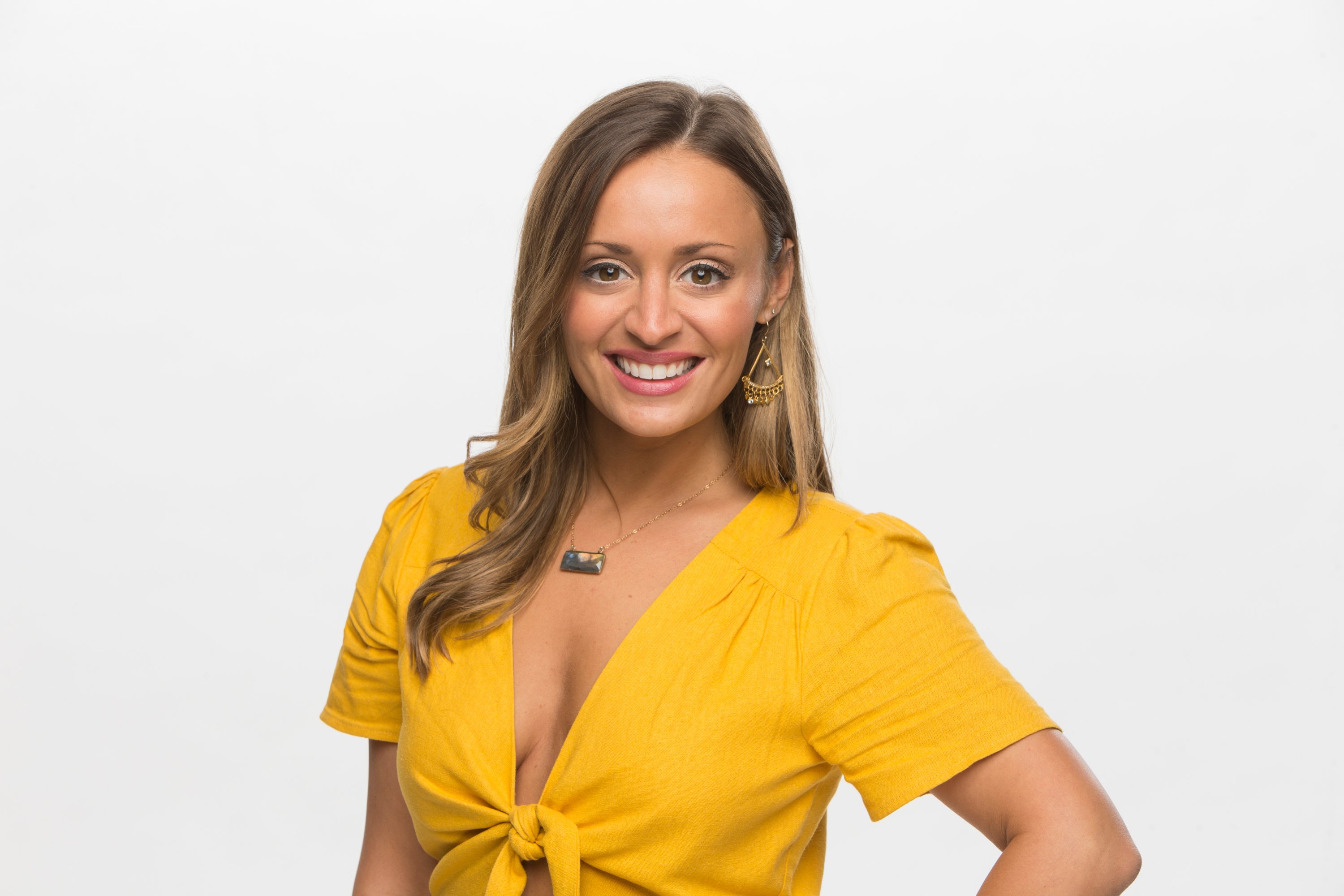 'Big Brother' star Kaitlyn Herman calls making her OnlyFans account her 'greatest decision'
In 2018, New York-based life coach Kaitlyn Herman debuted on Big Brother 20. Following her eviction, she has continued to counsel and launched an OnlyFans account.
While it's unclear when she first began posting, it seems she started it around May 2021, according to replies to her now-deleted tweets.
In a Jan. 2022 tweet, the 27-year-old claimed, "Having an OnlyFans was literally the greatest decision I ever made. I said what I said."
While some, including BB17's Liz Nolan, agreed, others thought she would eventually face "consequences" for content she uploads to the site.
She also congratulated Whitney Williams for speaking up about her OnlyFans account
Shortly after Big Brother 23 concluded, in Nov. 2021, houseguest Whitney Williams announced her decision to join OnlyFans and defended her reasoning.
The 30-year-old Oregon-based makeup artist admitted her choice would probably "upset a lot of people," namely her family members, but noted that joining the platform gave the financial freedom she wants as a single mother of two boys.
According to Whitney, she has since left a job that she claims she spent over 60 hours a week working and went on to buy a "real home" fairly quickly. Additionally, the pre-juror pointed out the "stigma" behind the platform but admitted she found it "empowering" to display a different side of her.
Whitney also asked those reading not to comment about how joining OnlyFans would affect her sons as she believes her kids will "appreciate" how the source of income has allowed her to hang out with them more. She closed her statement by giving her followers the option of unfollowing her and directing them to her link. The Big Brother 20 star commented on her post, noting she also considered it the "best decision of my life."
Kaitlyn became the first female evicted from 'Big Brother 20'
During the first week in the house, Kaitlyn helped establish the doomed FOUTTE alliance with those she initially wanted to work with in the game.
However, soon after founding the group, runner-up Tyler Crispen persuaded her into believing her alliance didn't trust her, causing her to flip on them quickly. Kaitlyn won Head of Household during Week 2 and backdoored her FOUTTE ally, Chris "Swaggy C" Williams.
Two weeks later, Kaitlyn found herself on the block and the primary target. As she developed a fling with Fessy Shafaat, she was caught off guard when he used the Power of Veto to save his other romantic interest, Haleigh Broucher.
Due to those voting considering her a bigger threat than replacement Rockstar Lantry, they evicted her in a 9-1 vote. She was immediately given another chance to enter the game but couldn't complete a puzzle in time, leading to her final eviction in 13th place. Big Brother airs on CBS.