'Big Brother' Star Kat Dunn on Dating Reality Steve: 'We're Out Here Vibing'
'Big Brother 21' star Kat Dunn dished on her relationship with blogger Reality Steve Carbone exclusively to Showbiz Cheat Sheet.
For the past few months, Big Brother 21 star Kat Dunn and blogger Reality Steve Carbone have been hanging out a lot. Kat dished on her relationship with "Carb Daddy" in an exclusive interview with Showbiz Cheat Sheet.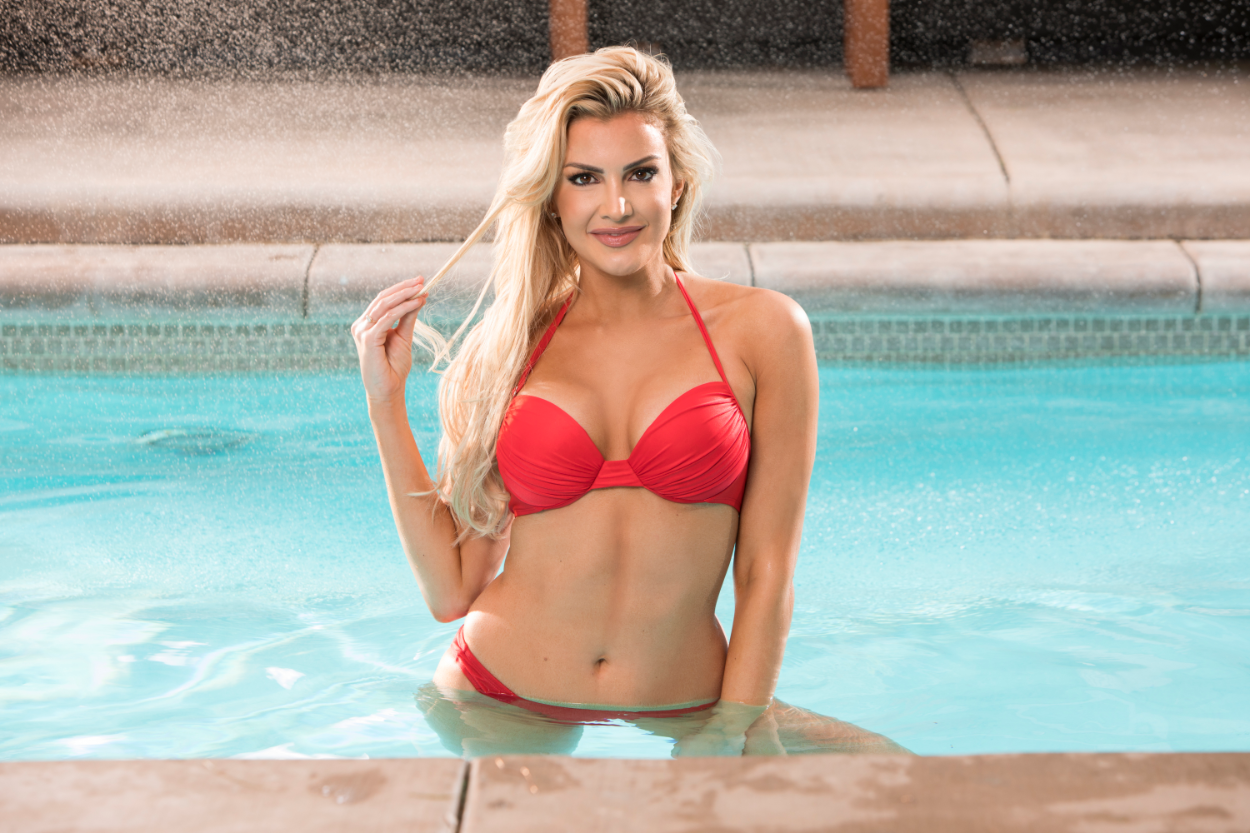 Kat Dunn competed on 'Big Brother 21'
Last summer, 30-year-old Texas-based digital marketing executive Kathryn "Kat" Dunn competed on the 21st season of the reality competition series, Big Brother.
Although she knew houseguest Holly Allen before the show, the two stated they weren't good friends. However, they began working together, and Kat started playing a "floater" game between the dominant Gr8ful alliance and the "other side of the house."
In Week 5, Jack Matthews exposed her pre-existing relationship with Holly, putting a massive target on the 30-year-old's back. She was nominated two weeks later and evicted in a 6-1 vote, placing 10th in the competition.
When Nick Maccarone joined the jury house a week later, the two fell for each other. However, they were criticized because Nick previously had a relationship with Isabella Wang in the house that he hadn't ended.
Kat Dunn dated Nick Maccarone after 'Big Brother 21' concluded
After filming concluded, Kat and Nick hung out with several of their former co-stars in Las Vegas. Additionally, she took her boyfriend to a Dallas Cowboys vs. Philadelphia Eagles football game and a Washington Nationals vs. Houston Astros World Series baseball game.
They also went to a "meet and greet," where Kat showed off a fake tattoo of Nick's face on her arm. The couple later visited BB21 co-star Tommy Bracco in New York and met performer Todrick Hall after a performance.
Additionally, Kat started a conspiracy-focused YouTube channel and featured Nick in several videos, including one where they admitted they were in love.
The two also spent a weekend together in Los Angeles. Even though it seemed like they were going strong, the couple couldn't see each other due to the COVID-19 pandemic.
Due to the long-distance and uncertainty of the epidemic, the two called it quits in April 2020. Shortly later, blogger Reality Steve Carbone revealed he and Kat were "seeing each other" in an Instagram Live.
Kat Dunn on dating Reality Steve Carbone
In an exclusive interview with Showbiz Cheat Sheet, Kat dished on dating the blogger. She explained she appeared on his podcast, and the two remained in contact afterward before deciding to meet up.
According to Kat, Reality Steve's announcement that he and Kat were "seeing each other" for seven weeks resulted in hate for her because his female fans "bashed" her. They also accused Kat of dating the blogger for "clout."
However, Kat slammed the rumors and insisted that she's never gotten any popularity from anyone she's dated. Many fans also thought her hanging out with Reality Steve overlapped with her dating Nick, but Kat told Showbiz Cheat Sheet that she and her co-star broke up before she and the blogger met.
While Kat wouldn't specify if she is in a serious relationship with Reality Steve, whom she affectionately calls "Carb Daddy," she noted they've "definitely" hung out more often and are "out here vibing."
According to the social media influencer, they've bonded over their shared hobby of podcasting, which has helped forge a stronger connection between them. Big Brother 22: All-Stars airs Sundays, Wednesdays, and Thursdays at 8 p.m. EST on CBS.
Follow Tamara Grant on Twitter.