'Big Brother' Star Kat Dunn Thinks Nicole Franzel Was 'Petty' for Bringing up Nicole Anthony's Co-Host
'Big Brother 21' star Kat Dunn thinks Nicole Franzel bringing up Nicole Anthony's podcast co-host was 'inappropriate' and 'petty.'
During the first week of Big Brother 22: All-Stars, Nicole Franzel and Dani Donato Briones joked about "ghosting" Nicole Anthony's podcast. Later, Nicole F. upset Nicole A. by talking about her beef with the BB21 finalist's co-host. Kat Dunn aligned with Nicole A. in Big Brother 21 and became good friends. Therefore, she didn't appreciate the jokes about "ghosting" her friend or the negative talk about Nicole A.'s co-host, who she believes is a "great friend." In a phone interview with Showbiz Cheat Sheet, Dunn described the situation as "weird" and "petty."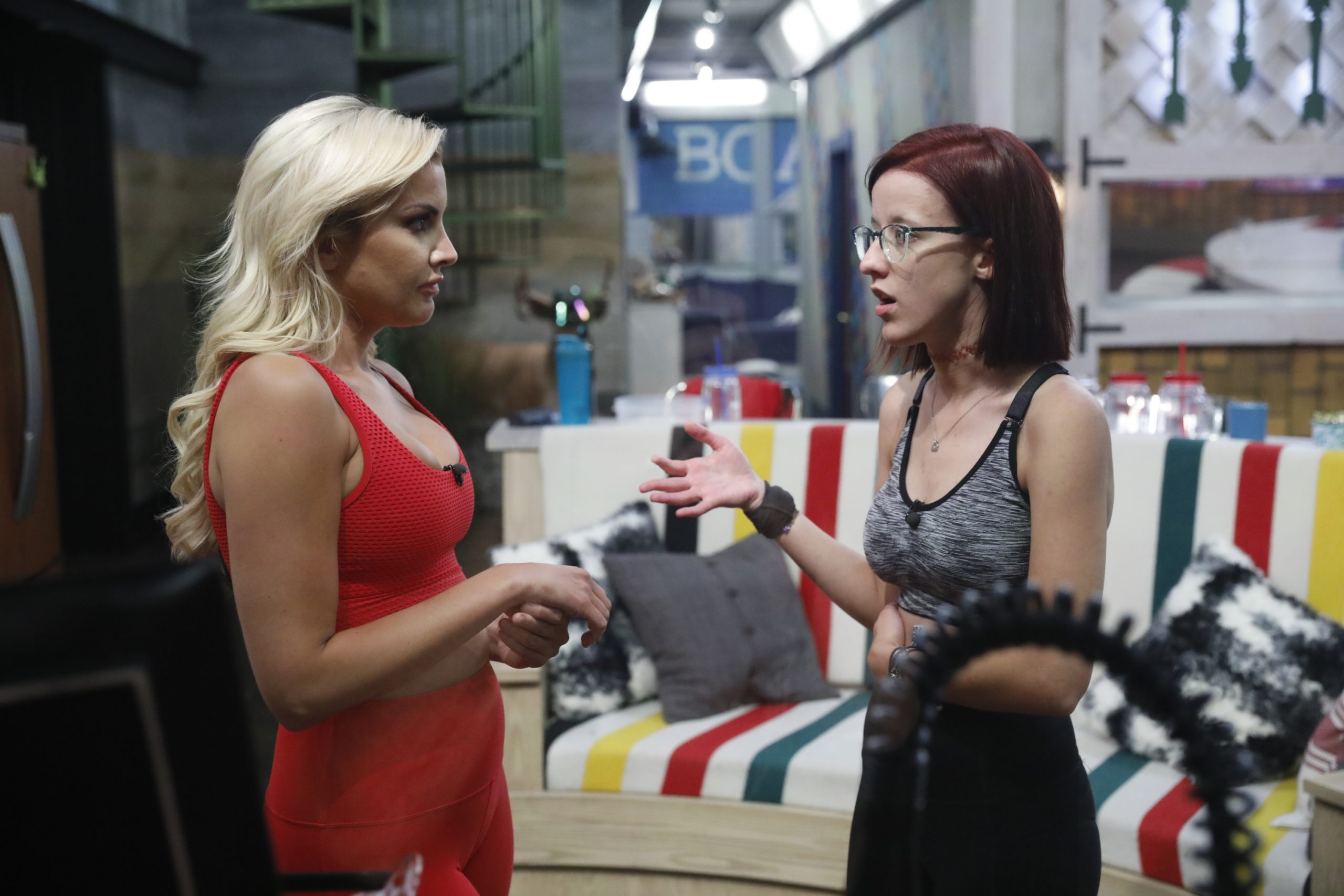 Nicole Franzel mentioned Nicole Anthony's co-host hating her
On the second day in the Big Brother house, BB18 winner Nicole Franzel and BB8 runner-up Dani Donato Briones started gossipping about the other houseguests.
Nicole F. noted she ignored Nicole Anthony's direct message to appear on her podcast, and Dani admitted she opened it but "ghosted" the BB21 finalist.
Later, the BB18 winner spoke to Dani about how Nicole A.'s co-host and best friend doesn't like her. She claimed she brought their issues up to the BB21 finalist, who didn't previously know, which nearly drove her to tears.
According to Nicole F., the co-host has made rude comments about her voice and history of getting into showmances, so they have blocked each other on social media. Nicole A. ranted to the cameras after her encounter with the BB18 champ because she considers her co-host family.
Kat Dunn doesn't appreciate houseguests 'ghosting' Nicole Anthony
In a phone interview with BB21 star Kat Dunn, she commented on the "ghosting" situation. She noted she was proud of her former co-star for becoming such an excellent podcaster that it's become a storyline in the house.
However, she doesn't appreciate the ladies saying they "ghosted" her friend because it seemed like the BB21 finalist "needed" them. Additionally, Dunn pointed out that getting busy and not having time to do the podcast is different from the ladies laughing about ignoring her.
She claims Nicole A. "interviews BB legends weekly and doesn't need them on her podcast."
The BB21 star thought the "whole vibe was weird" and believes it got even weirder when the BB18 champ brought up Nicole A.'s co-host.
Kat Dunn thinks it was 'petty' for Nicole Franzel to mention Nicole Anthony's co-host
The 30-year-old thought it was "inappropriate" for Nicole F. to bring up the BB21 finalist's co-host, especially over a situation that happened four years ago.
Although Dunn acknowledged the podcaster did make a rude comment that upset Nicole F., she says he has "grown" since then. Additionally, she feels it's "petty" and "extreme" for the BB18 winner to hold the co-host's words before they met against her and then "bring it up again in a competition setting."
Dunn also claimed she understood why the situation upset Nicole A. as she doesn't think Nicole F. should have brought someone who isn't in the house or a part of Big Brother into anything.
Big Brother 22: All-Stars airs Sundays, Wednesdays, and Thursdays at 8 p.m. EST on CBS. Follow Tamara Grant on Twitter.