'Big Brother': Kat Dunn and Reality Steve Are No Longer Seeing Each Other
In late April 2020, Big Brother star Kat Dunn and reality television blogger Reality Steve Carbone began romantically seeing each other. However, after several months, the budding couple announced they called it off and are no longer pursuing a relationship. While Carbone remained relatively quiet about the separation, Dunn commented on it several times in a Reddit thread.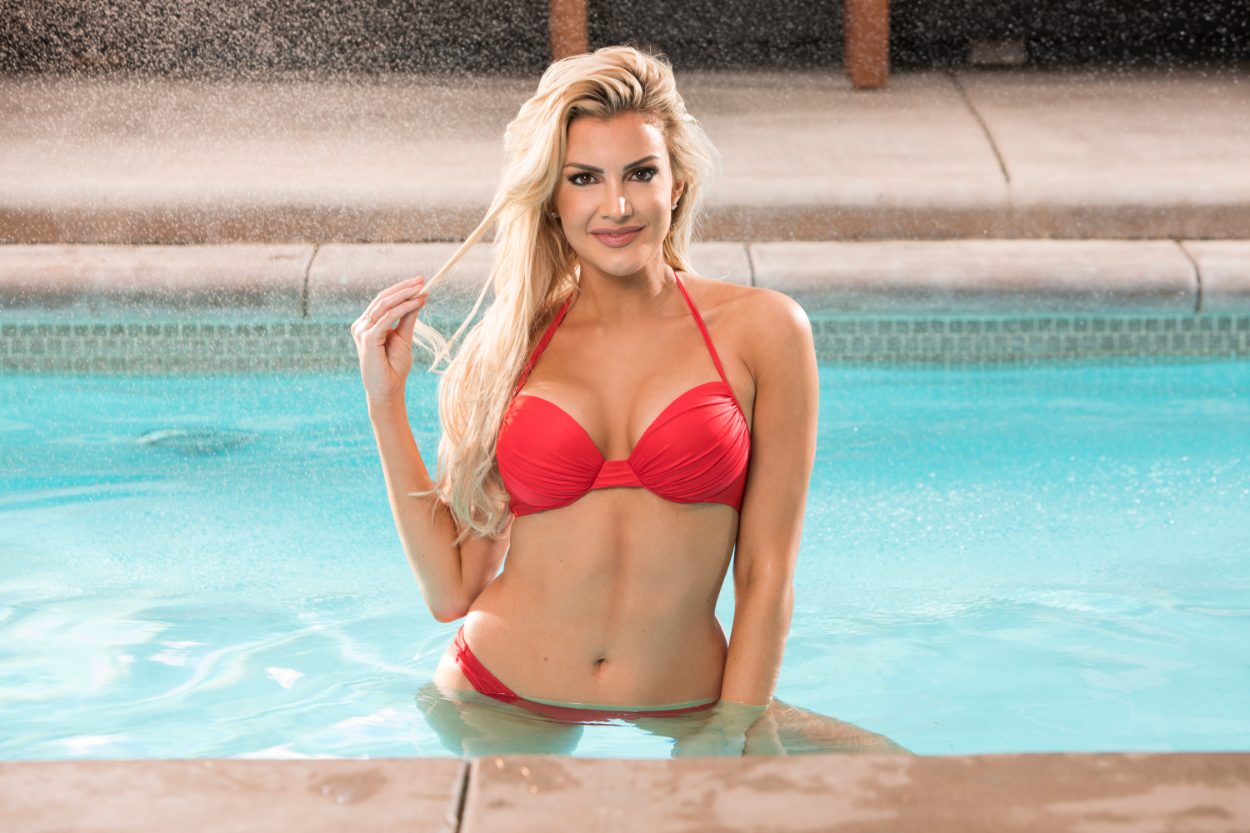 Kat Dunn competed on 'Big Brother 21'
Last summer, 30-year-old Texas-based social media influencer Kathryn "Kat" Dunn appeared on the 21st season of Big Brother.
After having a short-lived romance with eventual winner Jackson Michie, the Texas native adopted a free agent approach but had close allegiances to Jessica Milagros and associate before entering the house, Holly Allen.
RELATED: 'Big Brother' Star Kat Dunn Thinks Nicole Franzel Was 'Petty' for Bringing up Nicole Anthony's Co-Host
However, the reveal of her pre-existing relationship with Allen put her in a bad spot with the main alliance, namely Tommy Bracco, who came into the house with a connection of his own.
Therefore, when Bracco won Head of Household, he nominated Dunn and secured her eviction by also winning the Power of Veto. The Texas native became the second member of the jury, placing 10th.
Dunn began casually dating Reality Steve Carbone
While a jury member, Dunn entertained a controversial relationship with Nick Maccarone, who was still romantically involved with a previously evicted cast member, Isabella Wang.
The two continued dating for several months after the show but called it quits in April 2020 due to COVID-19 pandemic restrictions that prevented them from visiting each other.
A month after their breakup, Dunn commented in The Bachelor blogger Reality Steve Carbone's Instagram Live, prompting him to confirm they had begun "seeing each other."
RELATED: 'Big Brother' Star Kat Dunn on Dating Reality Steve: 'We're Out Here Vibing'
He revealed they started spending time together after their April 23rd interview and denied having anything to do with her breakup.
Although the two didn't include each other much in their posts, fans knew they were together because Carbone's dog frequently popped up in Dunn's Instagram Stories.
Additionally, she utilized his equipment for her podcast. The couple never officially claimed one another as boyfriend and girlfriend but announced they stopped seeing each other several months later in December 2020.
Dunn and Carbone no longer seeing each other
At the beginning of Reality Steve's Podcast Episode 212, he revealed he and Dunn had stopped seeing each other romantically. He didn't elaborate on what led to the separation but noted the two have remained friendly and kept in touch.
The BB21 star commented on the situation several times in a Reddit thread and denied associating with the popular Bachelor spoiler for "clout." Additionally, she responded to a fan who accused her of "using" Carbone explaining she "sometimes" utilized his podcasting equipment when they hung out so she could "also be productive."
RELATED: 'Big Brother' Star Kat Dunn on Dating Reality Steve: 'We're Out Here Vibing'
One fan noted they found the separation unfortunate because Dunn seemingly brought "out a more thoughtful side to him." The user also thought the two looked happy together.
In Dunn's response to the fan, she claimed she was also "sorry" that they chose to stop seeing each other. Big Brother 23 returns next summer.