'Big Brother': Kevin Campbell Allegedly Refused to Vote for Cody Calafiore to Win; What Changed His Mind?
Big Brother 22 stars Da'Vonne Rogers and Kevin Campbell were very close in the house but had a falling out when they went to the jury. While Kevin claimed they ended their friendship due to differing views regarding his racial identity, Da'Vonne recently noted she stopped being his friend because he "flip-flopped" too much. Additionally, she claimed he repeatedly said he wouldn't give the win to Cody Calafiore but changed his mind only minutes before the vote.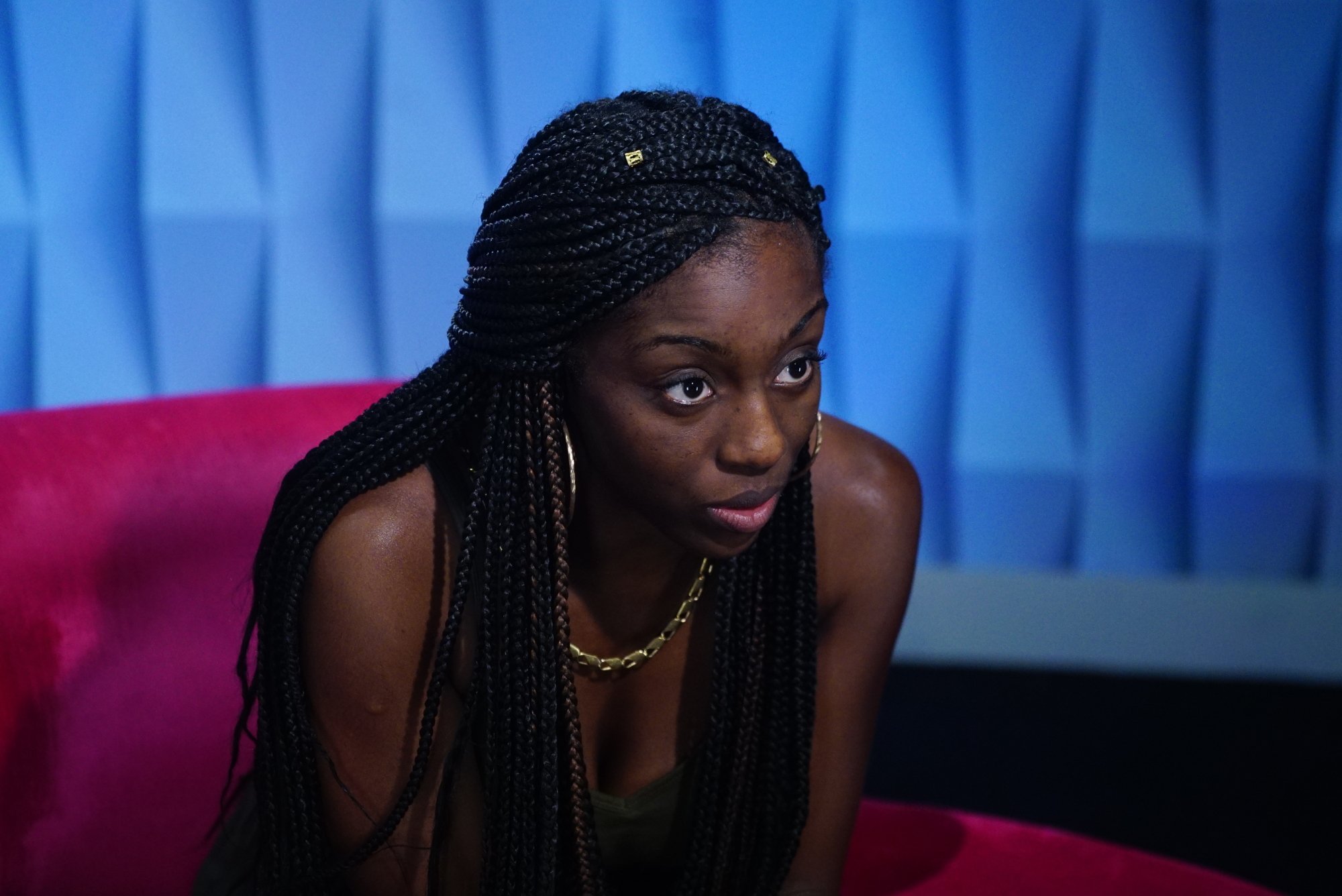 Da'Vonne Rogers and Kevin Campbell became friends during 'Big Brother 22'
When three-time competitor Da'Vonne Rogers and BB11 finalist Kevin Campbell first met in the Big Brother house during season 22, the two quickly hit it off as they already liked each other after watching their previous seasons.
They built a good friendship and solidified their alliance after her number one ally, Bayleigh Dayton, got evicted. In Week 6, Da'Vonne won the Power of Veto, saving both of them before they ended up on the block together the following week.
RELATED: 'Big Brother': Da'Vonne Rogers and Kevin Campbell Are No Longer Friends; What Happened?
After neither won the POV, guaranteeing one of their evictions, the two shared an emotional bonding moment where they claimed they found a genuine friend in each other.
They also spoke about hanging out in the jury house without cameras for the following weeks until filming wrapped. However, according to Da'Vonne, their relationship soured shortly after their evictions.
Da'Vonne ended the friendship because she thinks Kevin 'flip flops' too much
After the show, the 32-year-old revealed she and Kevin were no longer friends in post-season interviews. He offered some insight into the situation during an Oct. 2020 Instagram Live where he implied their differing views on how he racially identified came in between them.
However, in a lengthy Feb. 2021 YouTube video, Da'Vonne insisted Kevin never wanted to identify as Black and claimed the BB11 finalist preferred she say there are "three-and-a-half" African-Americans in the house.
RELATED: 'Big Brother': Da'Vonne Rogers on Her 'Issue' With Kevin Campbell; Says It Had Nothing to Do With Race
Additionally, she noted he made comments about wanting to be in the minority and thinks he only wanted to identify as Black after realizing the major alliance didn't want to work with him.
She also believed he "flip-flopped" on his opinions to appease the viewers.
Da'Vonne says Kevin initially refused to vote for Cody Calafiore
According to the three-time competitor, Kevin wanted to team up with Nicole Anthony because she identified as "awkward" and recently won America's Favorite Houseguest.
Therefore, he believed the viewers would root for him if he teamed up with her. Additionally, Da'Vonne noted Kevin never wanted to work with Janelle Pierzina or Kaysar Ridha until the BB11 finalist realized the fans wished he would have teamed up with them through his exit interviews.
The 32-year-old also claimed Kevin repeatedly claimed he wouldn't vote for Cody Calafiore to win because the BB16 runner-up reminded him of BB11's Jeff Schroeder. According to the former finalist, Jeff said mean things to him and thought Cody gave off similar vibes.
RELATED: 'Big Brother 22': Cody Calafiore and Kevin Campbell Got Into Heated Exchange
Therefore, Kevin had no voting intentions for Cody to win, even though they thought he played the best game. Da'Vonne claims they briefly spoke about who they would vote for on the stage, and everyone noted they were giving the win to Cody.
As a result, the three-time competitor feels Kevin only cast his vote for the eventual winner so he wouldn't look "bitter" and to "appease" the viewers. Big Brother returns in 2021.