'Big Brother' Live Feed Spoiler: Tiffany and Kyland Seemingly Hooked up, Surprising Fans
Cookout allies Tiffany Mitchell and Kyland Young are rivals during Big Brother 23 as they don't see eye to eye. Therefore, it confused many Live Feed viewers when they saw the two cuddling to sleep. While some believe they only spooned throughout the night, others think something more happened, leaving them "speechless."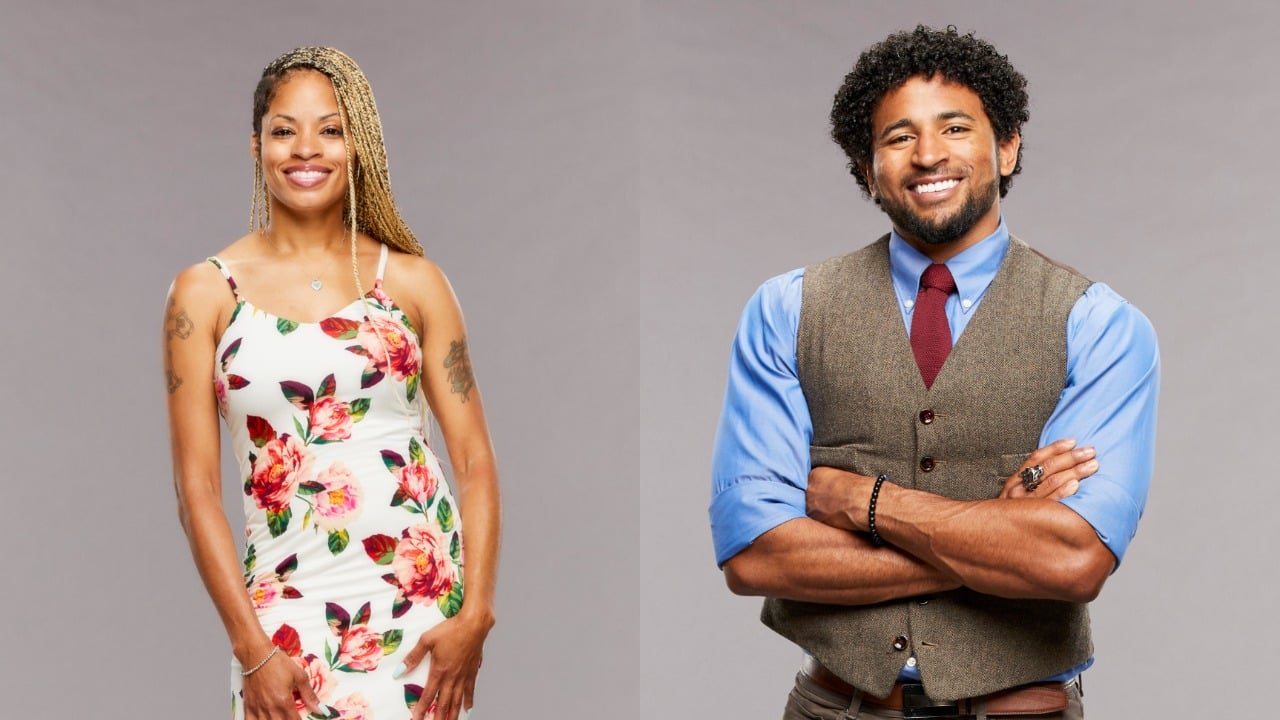 Tiffany Mitchell and Kyland Young seemingly don't get along
During the first week of Big Brother 23, Tiffany Mitchell and Kyland Young aligned through The Cookout. As they both had a solid social game at the time, they considered each other their biggest threats and made a final two, The Connect.
She seemed suspicious of his close alliance with outlier designated "pawn" Sarah Beth Steagall and came up with several conspiracy theories surrounding their relationship.
Tiffany thought their bond seemed more romantic in nature and doubted the existence of her girlfriend. Additionally, she felt the two might be a secret pair that receives a bonus if they make it to the jury phase together.
Therefore, she seemingly made it her mission to get SB out of the house. When that time came, Kyland won the Head of Household competition instead of throwing it to Tiffany as promised, annoying her more.
They cuddled to sleep in the HOH room
Their rivalry has only heightened as the season has progressed as they stand out as Cookout members who have won multiple competitions.
During her HOH, she nominated Kyland and Sarah Beth and became annoyed when he campaigned for Cookout ally Hannah Chaddha to use the Power of Veto on him, as she thought he would try to save Sarah Beth. However, after her eviction, they reaffirmed their final two deal.
While he wants to stick to it, she revealed she only plans to take Hannah to the end. Most recently, they battled it out with an endurance HOH and refused to throw it to each other.
However, a couple of nights later, the two cuddled to sleep together in the HOH bedroom. While he spooned her on top of the sheets, she seemingly rubbed against him for a few minutes before caressing his face and going to sleep.
Tiffany and Kyland's cuddle session surprised fans
Many fans didn't see the two spooning each other to sleep anytime soon as they're seemingly rivals in the game. However, others saw it coming as they claim they've always noticed an attraction between them.
Some viewers joked about it in the subreddit, noting she wanted Sarah Beth out so she could have Kyland to herself. Others thought it was a game move on both of their parts, believing he made sure he wouldn't go up as a replacement nominee, while they think she wanted to secure their final two agreement.
Many fans are confused because Tiffany infamously told Kyland to "shut the f— up" during a Diary Room session. Some admitted they're "surprised" and "speechless" because they thought the two couldn't stand each other.
Are Tiffany and Kyland a showmance in the making? Big Brother 23 airs Sundays, Wednesdays, and Thursdays at 8/7 Central on CBS.