'Big Brother': Memphis Garrett Says Racial Slur Controversary Has Become an 'Open Legal Matter'
Memphis Garrett found himself in the center of several controversies during Big Brother 22. For example, he seemingly mocked Ian Terry's rocking, a self-soothing technique for his autism. Additionally, fans were convinced he shared a kiss with houseguest Christmas Abbott despite being in a committed relationship outside of the house.
However, the most damaging reports stemmed from a conversation with Cody Calafiore in which Live Feed viewers believed Memphis said the "n-word." After the season, the two-time competitor denied using a racial slur and revealed the matter turned into a legal issue.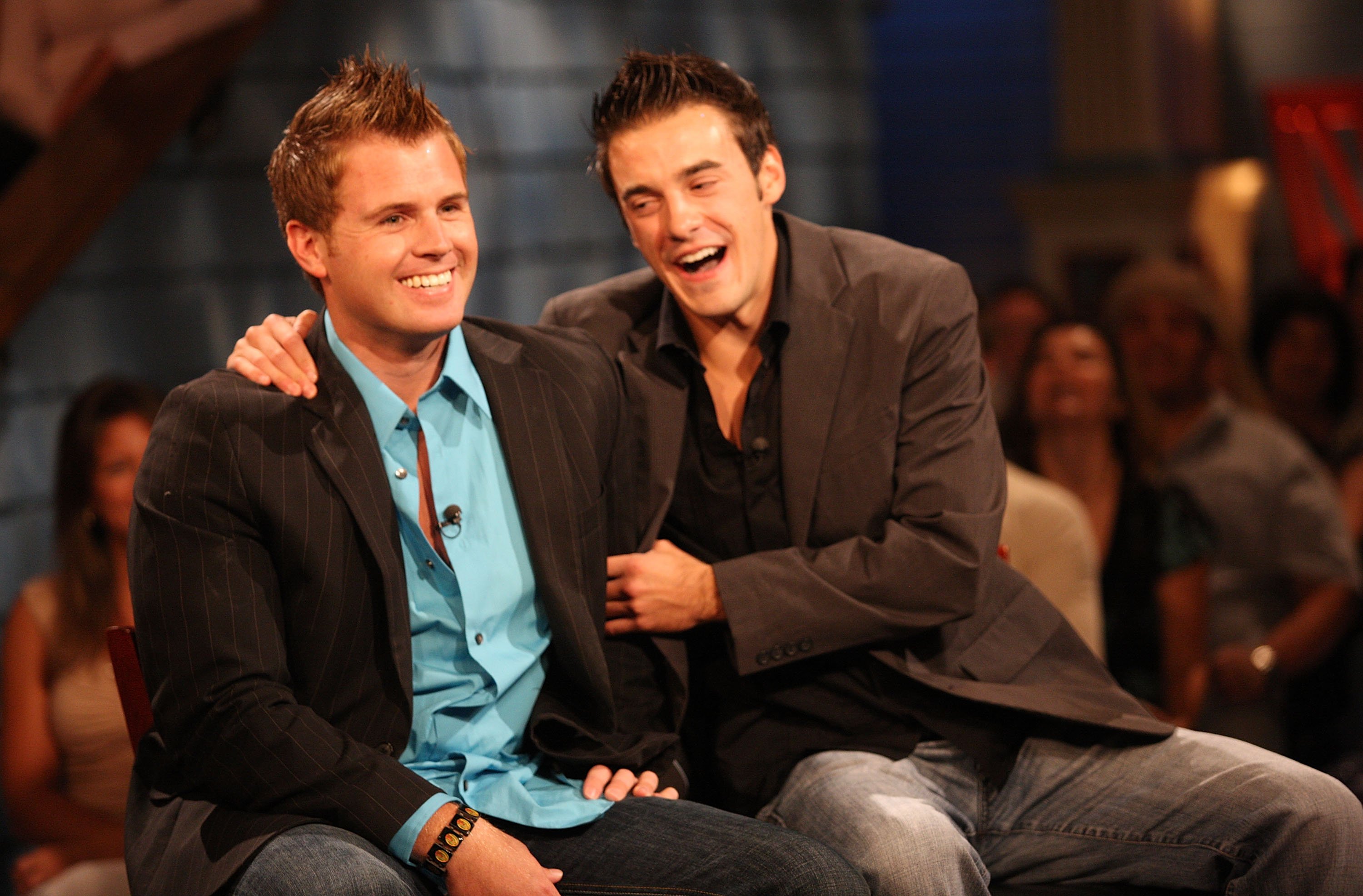 Fans thought they heard Memphis Garrett use a racial slur
Following Bayleigh Dayton's eviction, Dani Briones became the outgoing Head of Household and nominated the only remaining houseguests she had no loyalty to, Kevin Campbell and David Alexander.
However, the latter saved himself by activating the Disruptor Power he earned in the BB Basement competition. David pretended he didn't win the ability and repeatedly asked other houseguests if they played it on him, annoying them, namely Memphis Garrett.
RELATED: 'Big Brother 22': Memphis Garrett Intimidated David Alexander Off-Feeds
He thought David obviously saved himself and thought it wasn't a good move for the BB21 returnee to lie about it. Memphis vented his frustrations to The Commission ally Cody Calafiore on the night of Sept. 16. He began to say something about David before stopping himself and saying, "Oh, he's so bad."
The clip of the Live Feeds conversation made its rounds on Twitter with several fans demanding Memphis' removal because they thought he nearly called the BB21 returnee the "n-word." 
CBS investigated the situation and cleared him
As a result, many Live Feed viewers began circulating petitions asking CBS to expel the BB10 runner-up.
Several fans also posted negative Yelp reviews for Memphis' restaurants, urging people not to eat at his establishments because they believed him to be a racist.
RELATED: 'Big Brother': Ian Terry Says Memphis Garrett's Comments About Him 'Definitely Stung'
The controversy caused CBS to take a more in-depth look at what the two-time competitor said that night. Therefore, CBS released a statement the following day, claiming they investigated the situation by listening to the conversation in question "using enhanced audio."
After the team "isolated and played back the scene several different ways," they concluded that Memphis didn't utter the racial slur. The network also noted it would expel anyone from the Big Brother house who used any form of hate speech. 
Memphis says the controversy has become an 'open legal matter'
During a Nov. 18 interview with Instagram account Big Brother Spoilers, Memphis briefly touched on the controversial situation. The two-time competitor claimed he couldn't speak on it in depth because it's "an open legal matter" but denied ever using the racial epithet.
Additionally, he noted that CBS investigated the matter and "verified" that he didn't utter the slur. Memphis also claimed the word doesn't exist in his "vocabulary," denied ever using it, and forbids others from using the epithet in his presence.
RELATED: 'Big Brother 22': Memphis Garrett Says He Created The Committee While in Sequester
It's unclear how the controversy became a legal matter or who is suing who, but if Memphis took it to the courts, it's likely because he wants to protect his reputation as a restauranteur.
Big Brother returns for its 23rd season next summer.
Follow Tamara Grant on Twitter.