'Big Brother': Nick Maccarone Says He No Longer Speaks To Ex Kat Dunn Due To Her 'Brand,' Dunn Responds
'Big Brother' star Nick Maccarone says he no longer speaks to ex Kat Dunn due to her 'brand,' Dunn responded shortly later.
Big Brother 21 stars Nick Maccarone and Kat Dunn fell for each other in the jury house and dated for several months after filming. Even though they kept in contact after their breakup, Maccarone recently revealed the two are no longer on speaking terms because he doesn't believe he's "good for her brand." Dunn responded.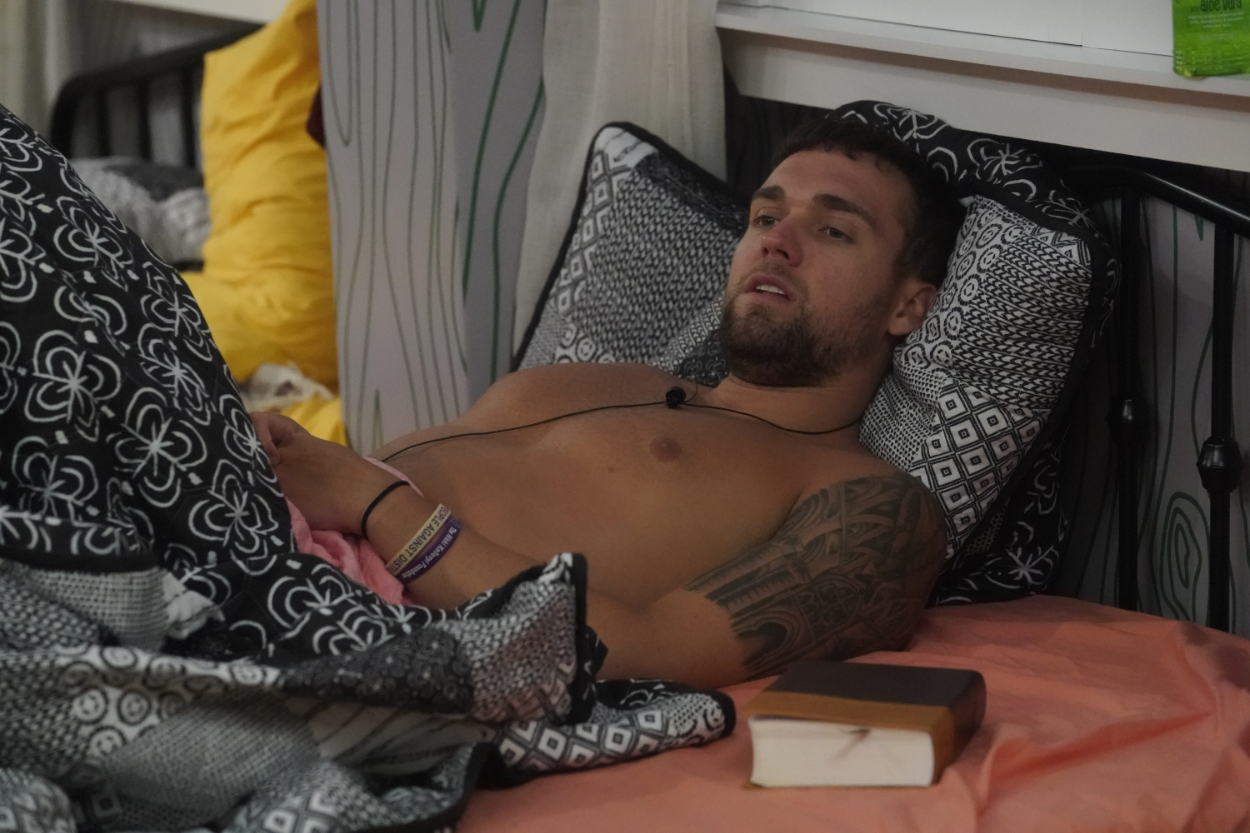 Nick Maccarone and Kat Dunn began dating after 'Big Brother 21'
In the summer of 2019, Texas-based Kathryn "Kat" Dunn and New Jersey native Nick Maccarone met while competing in Big Brother 21. Although the two didn't communicate much in the house and weren't allies, they developed a fling while living in the jury house.
A segment highlighted their new relationship, and it confused and upset many viewers as he repeatedly professed his love for former showmance and previously eliminated houseguest Bella Wang.
Regardless, the two continued dating after filming wrapped and hung out with their castmates following the season. Additionally, they attended sports events together, and Maccarone visited her in her hometown, where he appeared in several of her YouTube videos.
However, the COVID-19 pandemic prevented the long distance couple from traveling and seeing each other, so they called it quits.
Maccarone and Dunn broke up after nearly a year of dating
In early April 2020, the two revealed they split ways because they weren't sure when they would see each other again. A couple of months later, blogger Reality Steve Carbone announced he and Dunn began romantically "seeing each other" shortly after their late April interview.
He denied having anything to do with her breakup and insisted the two hadn't spoken before her appearance on his podcast. The two continued hanging out for the next several months until he revealed they broke it off in a December episode of his podcast.
Although the blogger noted he didn't want to delve into specifics, he did say the two remain on friendly terms and still keep in touch.
Dunn also addressed the breakup on her podcast a few days later and explained the public played a role in their split as she felt some of the fans put too much pressure on her too early regarding the relationship.
Maccarone says he didn't fit Dunn's 'brand,' Dunn responds
The Big Brother star stayed in contact with Maccarone, even while dating Carbone, as the two frequently interacted on Twitter.
However, in Aug. 2020, a group message including several houseguests from season 21 leaked where Maccarone joked about shooting something "black" in response to Holly Allen's invitation to hang out at her family's ranch.
Even though Dunn called Maccarone out in the messages, some fans still came at her, so she addressed the situation in a series of now-deleted tweets and claimed she already left the group chat. A few months later, in Jan. 2021, Maccarone answered questions from followers on his Instagram.
One user wondered if he still talked to his ex and the BB star explained they no longer speak because he doesn't think he's "good for her brand." Although Maccarone noted the two had "cut ties," he also clarified he held no animosity against her because she "helped me through a lot."
Shortly later, Dunn responded to his answer on Twitter, noting she didn't understand why her ex seemingly blamed her for them no longer speaking "instead of actually taking accountability for the reasons why I wouldn't wanna be associated with him."
In a follow-up tweet, she claimed, "But I guess making me sound vapid and self-concerned is easier to do, idk." While she didn't clarify why she doesn't want to associate with Maccarone anymore, it's likely due to his controversial comments in the leaked group chat.