'Big Brother': Nick Maccarone Issues Apology After Racist Text Thread with Other Former Houseguests Leaks
After a text thread including racist messages leaked on Twitter, Nick Maccarone from Big Brother season 21 has issued an apology. He was the focus of several of the messages that fans have been outraged at on social media.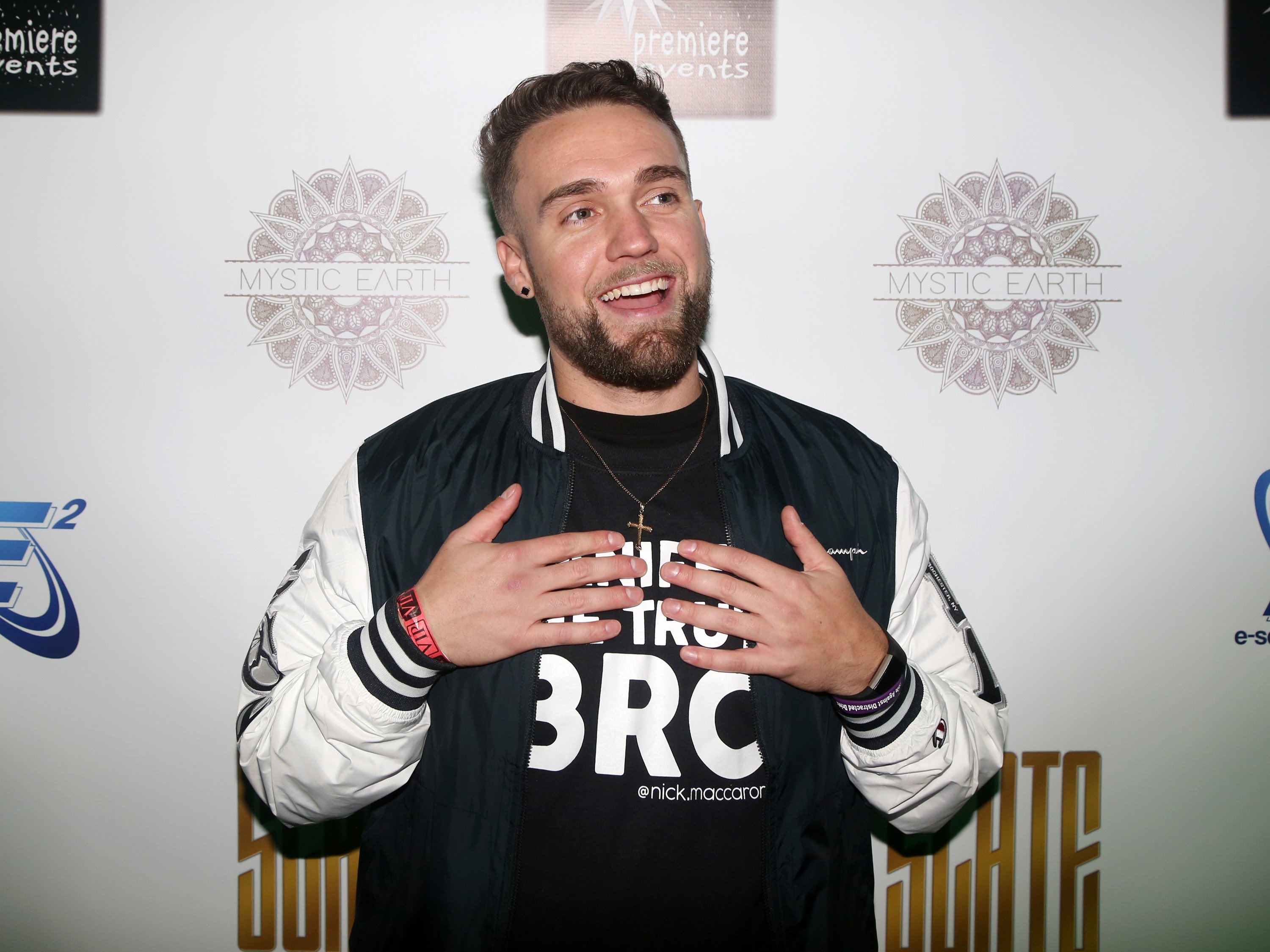 Nick Maccarone was involved in controversy during 'Big Brother' season 21
The 21st season of Big Brother was controversial due to the racist and misogynistic remarks made by houseguests. It n arguably received the most backlash since the 15th season of the show, which featured extremely racist remarks. The controversy in Big Brother season 21 began with Jackson Michie's almost immediate targeting of David Alexander. While Michie and Jack Matthews were the two houseguests that received the most backlash, Maccarone received a good amount as well. He was already receiving backlash for the way he treated the women in the house, primarily his first showmance partner, Isabella Wang. His relationship with Tommy Braco, which seemingly included overtly sexual advances, also received controversy.
However, the comments and actions that he was critiqued for the most revolved around Kemi Fakunle. After Christie Murphy called Fakunle a "f*****g liar," Maccarone added, " Can we get her out of this game already bro? I'm actually about to spit on her, honest to God, deadass like disrespect the s**t out of her. I literally might hock a loogie and f*****g spit right in between her eyes. She's a piece of s**t." Maccarone was heavily criticized by fans, as was the rest of the Gr8ful alliance for their behavior toward their fellow houseguests.
The texts leaked over the weekend
Over the weekend, a text message thread leaked via the Twitter account @GamerVev in which several of the houseguests from the Gr8ful alliance were talking with each other. Confirmed people in the thread are Nick Maccarone, Jack Matthews, Kathryn Dunn, Holly Allen, Jackson Michie, Christie Murphy, Analyse "Sis" Talavera, and Jessica Milagros. Dunn and Milagros were the first to confirm the messages were real, denying that they were a part of the dialogue.
In the alleged messages, Allen says they should have a reunion at her family's ranch and do activities such as horseback riding and shooting. Maccarone says that he's "down." Referring to Matthews, he says that he'll come back  "come and shoot something and it'll be black" and that there would be "uproar."
Though Dunn calls Maccarone out by saying, "Wow… nick let's just not," he says, "I didn't mean on purpose I meant people would make it into that." Matthews then feeds into it, saying "I'll turn the gun sideways!!! KILLSHOT."
Maccarone issues an apology on social media after the thread with racist messages leaks
In a post on social media, Maccarone issued apology for the text messages that leaked. "I first want to say that I'm sorry," he said. "I understand how and why my words were harmful. Any implication of violence towards Black people–in any capacity–is inappropriate and should be questioned. 8 months ago (at the time of the group chat), I wasn't aware of the deep systemic injustices and microagressions [sic] towards Black people, which is know is white privilege in action. I'm still not fully aware. But I have grown a lot since then. I work everyday to be more conscious of what's happening in the world and to help bring attention to issues of social injustice as well as other issues that are important to me. I take full responsibility for everything I said. I am truly and deeply sorry that I've hurt anyone with my works."
Despite referencing shooting in the messages, Maccarone said that was not what he was suggesting. "I was not suggesting that anyone should shoot anyone," he continued. "I didn't connect the conversation with the implications of violence against Black people, and I recognize that it's an absolute privilege to be able to look past that. I don't think violence against Black people is funny. I never have. I never will."
Matthews, the other person who made the racist statements in the group chat, has yet to make a public statement or apology about what he said. Dunn and Milagros apologized for being in the chat and not saying anything either late Saturday night or early Sunday morning.
By Sunday's end, Bracco had released an apology as well, while Murphy claimed to have not seen the conversation. Someone said that Talavera said she didn't associate with the people in the group anymore, calling them "very nasty."