'Big Brother': Nicole Franzel Says She Apologized to Ian Terry
Fans were angry about some things that were shown on the live feeds of Big Brother 22. One of those moments was the houseguests talking about Ian Terry behind his back and Nicole Franzel laughing about it. She revealed her shock to the backlash and talked about apologizing to Ian.
Nicole Franzel made an alliance with Ian Terry on 'Big Brother 22'
The winners stood out like a sore thumb on Big Brother 22. It was just Nicole and Ian in the house surrounded by people who never won the game.
They decided their best chance to win was by sitting next to each other in the end. So they made the alliance called the Million Club. Their connection eventually ended when Nicole's other alliance, The Committee, decided it was time to get Ian out.
She lied to him by secretly voting him out. But before that, fans were upset by her laughing at him with other houseguests.
She lost sponsorships for laughing at him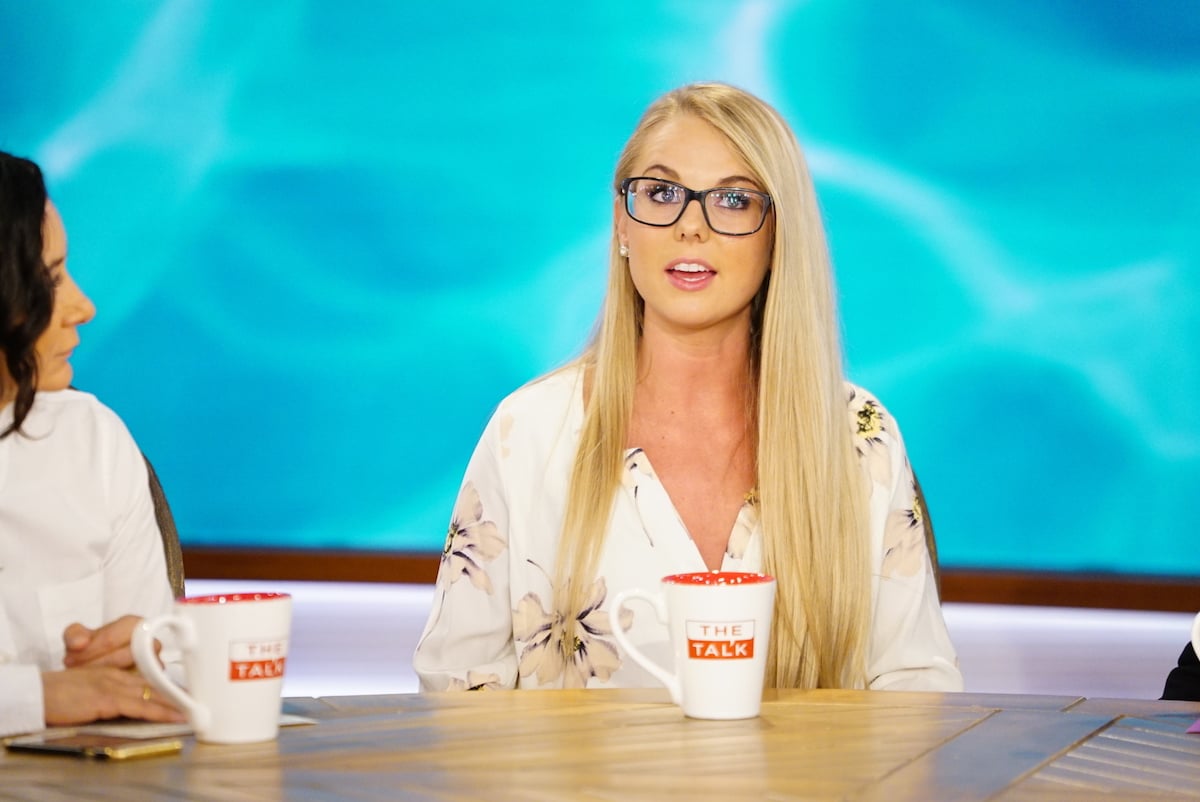 The live feeds showed Memphis Garrett talking about Ian. He made fun of him for rocking back and forth. Ian is autistic and has been open about doing this to soothe himself.
Nicole was in the room while Memphis made his comments and laughed. Many people were angry about this given she was supposed to secretly be working with him.
Some people reached out to her sponsorships and they announced they dropped her. Olay Skin released a statement saying it "no longer has a business relationship" with her.
Ian and Nicole never got to address the situation on the show. Nicole stayed in the Big Brother house until the finale. She has since revealed that they have spoken about it.
She said she apologized to him
Nicole did another interview after the season. She was asked about how she's doing while learning about the conversations around this year's cast in an interview with ET Canada.
"I think I was really taken aback by a lot of it and so I'm doing what I need to do mentally to move forward and apologize to people that I need to apologize to and have conversations with people I need to have conversations with," she answered.
"I have talked to Ian one on one," the former winner later said. "We had a very positive conversation yesterday. I had apologized and it was accepted."
She continued, "I apologize to anyone who that that has hurt and I'm still trying to navigate, understand the whole situation. As far as what I'm worried about, I'm worried about my and Ian's relationship and making sure that he understands the whole thing."
Nicole admitted she was shocked by the response to the incident. She said she's reflecting and learning from the experience.