'Big Brother': Nicole Franzel Says She Didn't Come Back for the 'Wrong Reasons'
Nicole Franzel returned to 'Big Brother' after already winning. She claimed she didn't come back for the "wrong reasons".
There are many reasons why houseguests returned to Big Brother. Some of them had something to prove, but that's not the case for former winners. Nicole Franzel answered why she came back after already winning.
Nicole Franzel angered some fans this season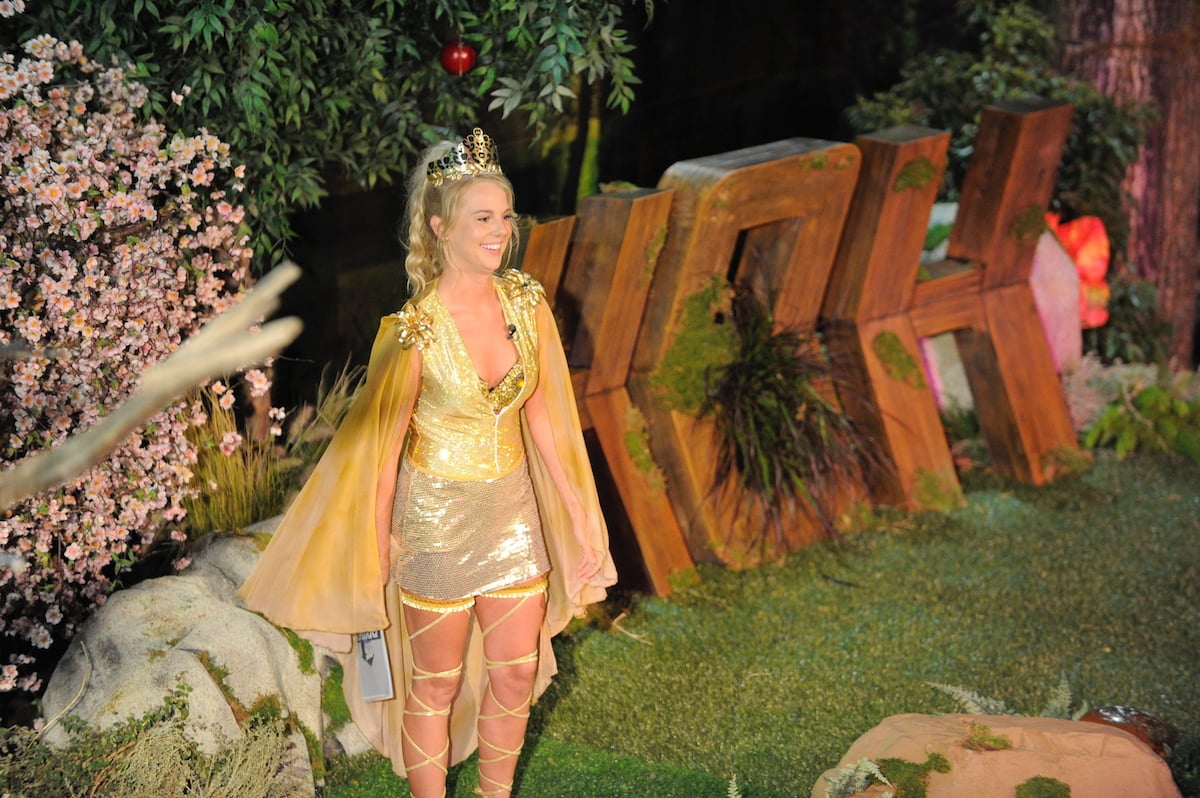 Nicole previously won Big Brother 18, and the only other winner who returned for the all-star season was Ian Terry. Ian won Big Brother 14 so they quickly decided to team up making the Million Club.
Their alliance wasn't very strong and she eventually voted him out. Before that, fans were very angry at her because she laughed when Memphis Garrett made fun of Ian rocking behind his back. Ian, who is autistic, would often rock in order to be soothed.
She lost sponsorships from Olay, Chateau Ste. Michelle, Burst Oral Care, and Betabrand after she received backlash. Some fans wondered if Nicole returned in hopes to gain more fans and if she ironically tanked her goal.
She finished 'Big Brother 22' in third place
Nicole almost made it to the end of the season by having a final two deal with Cody Calafiore. That deal was still in danger because he also had the same deal with Enzo Palumbo.
"It's so hard," Cody told the both of them. "I mean I feel like I played this game from the second I walked in here with the both of you. I had that same thing with [Enzo.] And so although it was such a blessing to have the both of you in this final two it almost–this is horrible like to do this to one of you guys. But Nicole, I'm so sorry."
That meant Nicole was sent to jury. She looked hurt and very shocked by his decision. She still voted for him along with the rest of the jury so Cody won.
She talked about why she returned
Nicole is now a social media influencer. She was asked if she was worried about being liked in an interview with Parade.
"I feel like I had nothing to be scared of," she answered. "I know myself; I know I'm a good person. I wanted to go in there and play the game. I didn't think at all about what people would think about me. I wasn't there to please other people."
She continued, "I didn't want to go in there and say, 'I don't want to play the game. I just want to come out with people liking me and be the underdog.' I wanted to play the freaking game, and I wanted to win again. I wasn't going to go back in for the wrong reasons."
Nicole was very close to reaching that goal. Fans will now have to keep up with her on social media because she claimed to not be interested in returning to Big Brother again.