'Big Brother': Nicole Franzel Unfollowed Several Houseguests Including Dani Briones Following 'BB22' Finale
Typically, when people unfollow others they previously frequently interacted with on Instagram, it sends a message those two are no longer friends. Therefore, fans took notice when Big Brother 18 winner and All-Stars finalist Nicole Franzel unfollowed several former BB houseguests, including real life friend Dani Briones.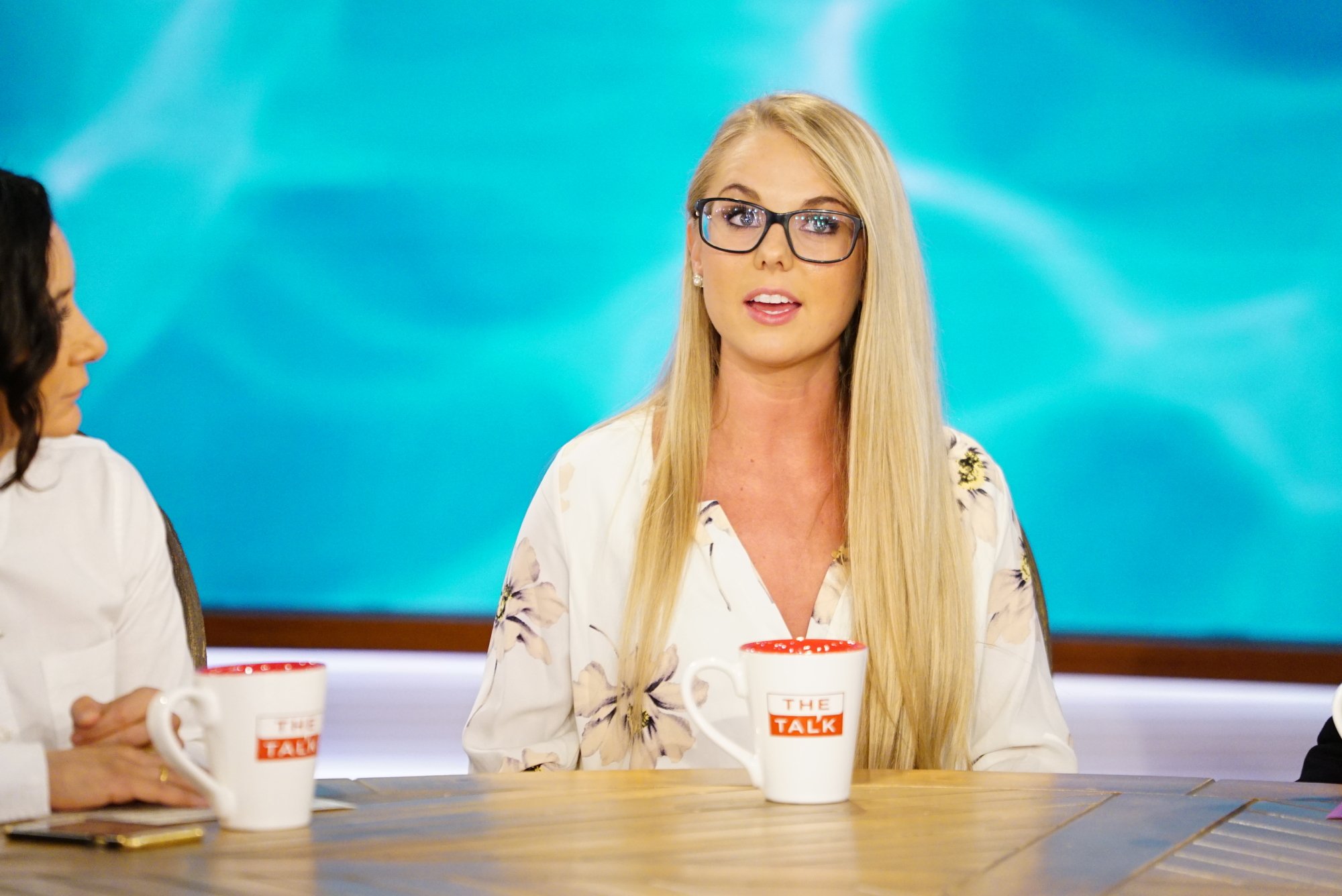 Nicole Franzel returned for 'Big Brother 22'
In 2014, recent nursing graduate Nicole Franzel made her Big Brother debut on season 16. After getting evicted twice, she became the fifth member of the jury. She returned two seasons later and made it to the end of the game without getting nominated.
Although Nicole failed to win the last Head of Household competition, she convinced Paul Abrahamian to take her to the final two. The jury awarded her the win in a close 5-4 vote, becoming the first woman to beat a man in the end.
However, many viewers felt Paul deserved the win and didn't respect Nicole's game. Therefore, she came back to prove herself in Big Brother 22: All-Stars.
The BB18 champ quickly made final two pacts with season 16 co-star Cody Calafiore and only other returning winner, Ian Terry. She also began working closely with Dani Briones, who she had a friendship with outside of the house. Additionally, Memphis Garrett invited her into the six-person alliance, The Commission, and they dominated the season.
Cody cast the sole vote to evict Nicole
During the historic triple eviction, The Commission had to disband, and Nicole ended up on the block twice. She barely survived a 3-2 vote to stay in the house against David Alexander, and Dani went home over her as the other houseguests perceived the BB8 runner-up as the bigger threat.
Two weeks later, Nicole won her first HOH title and successfully sent her target Memphis to the jury house. She then won Part 1 of the final HOH but failed to win the third, putting her BB life in Cody's hands.
Although the two promised they would take each other to the end, he honored his final two deal with Enzo Palumbo and cast the sole vote to evict an unsuspecting Nicole.
Feeling betrayed, the former winner was visibly upset during the finale but still voted for Cody as she promised.
Nicole unfollowed several houseguests following the reunion
A couple of days after the finale, fans began noticing that Nicole unfollowed several former houseguests on Instagram. For example, she's no longer following Cody or his girlfriend, Dani, BB15 champ Andy Herren, and BB16 winner Derrick Levasseur.
The BB18 champ likely unfollowed Cody because he evicted her, and Dani supposedly said unpleasant things about her while in the jury house. Before the season began, rumors spread that Nicole got Derrick removed from BB22 because she told on him for pre-gaming.
While he denied he pre-gamed, the BB16 champ did note he wasn't "happy" with his former co-star. Nicole spoke highly of Derrick while in the house, so she probably didn't see the rumors or his comments until after she left, presumably prompting her unfollow.
BB15 winner Andy Herren claimed the two were friends and had hung out several times before. As a result, he was surprised he didn't receive an invitation to her wedding. Other than having fun with the pre-game rumors, Andy defended Nicole on Twitter and called people out for "slut-shaming" her. Therefore, it's unclear why she stopped following him.
Nicole also no longer follows former Big Brother stars Haleigh Broucher and Britney Hayes, the last of whom she competed against on The Amazing Race, for reasons unknown. Big Brother 23 premieres in the summer of 2021.
Follow Tamara Grant on Twitter.