'Big Brother' Stars Nicole Franzel and Victor Arroyo Share First Picture of Their Son
Big Brother stars Nicole Franzel and Victor Arroyo welcomed their first child, Victor Arroyo IV, or Arrow, on July 23. The couple, who noted several times how in love they are with their son, recently shared pictures after taking a few days for themselves.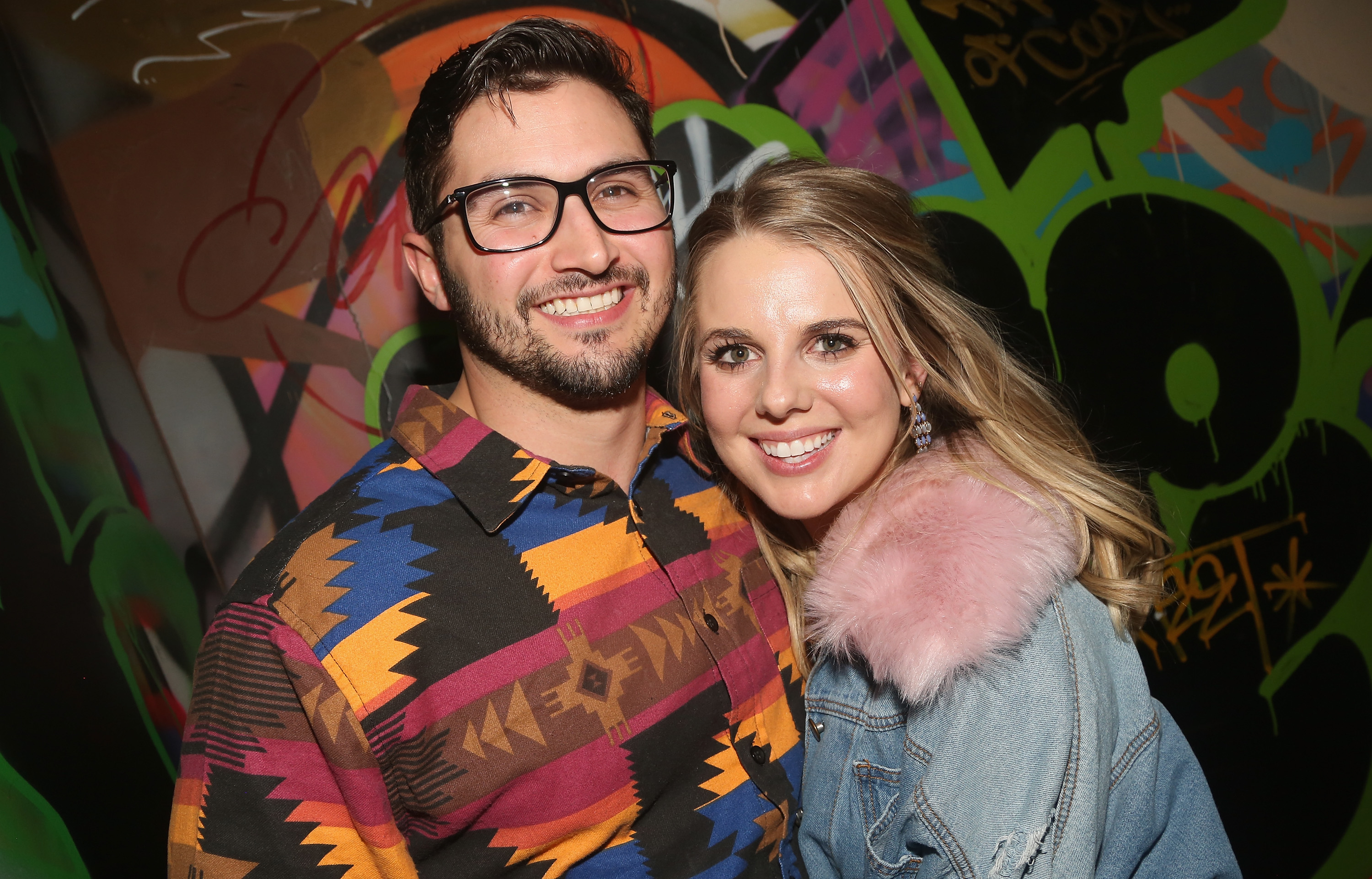 Nicole Franzel and Victor Arroyo announced pregnancy in Jan. 2021
Three months after returning home from Big Brother 22: All-Stars, which marked her third and likely last time in the house, Nicole Franzel and fianceé Victor Arroyo announced her pregnancy.
In an Instagram post featuring the couple lying in bed surrounded by junk food and a sonogram, the two revealed they were expecting their first child together and newest "sidekick" in July 2021.
After postponing their wedding a couple of times due to the COVID-19 pandemic, the two decided to marry in Mar. 2021. A week after the ceremony, they held their ice-cream-themed baby shower that revealed their baby's gender as a boy.
Following the announcement, the BB18 star excitedly told everyone in attendance that their son would carry his name, becoming Victor Arroyo IV.
They welcomed their first child on July 23
In June 2021, Franzel revealed they would call their child "Arrow" to prevent people from referring to him as "baby Vic." Additionally, she enjoys her family nickname of Coco and hopes her son likes his as well.
However, she acknowledged he's free to identify with whatever name he prefers as he grows up. On July 10, Franzel revealed her baby is breech, resulting in a scheduled cesarean delivery or C-section. She admitted her fears for the upcoming procedure, noting she's never had surgery before and doesn't want to know exactly when she'll give birth.
Shortly before giving birth, the BB18 champ opened up about how her weight gain during the pregnancy has affected how she feels about herself. On July 23, Arroyo posted a close-up picture of Franzel's finger holding their baby's, updating his followers on the successful and "healthy" birth.
They also uploaded a short clip of him holding their baby in front of the window to show their family waiting outside. A week later, the couple shared the first photos of Arrow's face, with Franzel calling the experience "beyond magical." 
Franzel and Arroyo have dated since 2017
The two met in 2016 during Big Brother 18, which Franzel went on to win. Although she was involved in a showmance with Corey Brooks, it didn't work out, and she and Arroyo stayed in touch.
While in New York for the premiere of BB19 the following year, the couple decided to take their relationship to the next level. The BB18 champ revealed the two began dating during a Sept. 2017 episode of her podcast Coco Caliente, noting they started seeing each other three months prior.
In Sept. 2018, the couple returned to the BB house; she thought to host a competition, where Arroyo proposed to her. Following their engagement, they settled down in her hometown of Ubly, Michigan, where she began working as a social media influencer, and he became a cop.
Big Brother 23 airs Sundays, Wednesdays, and Thursdays at 8/7 Central on CBS.