'Big Brother': Rachel Reilly and More Alums React to Da'Vonne Rogers' Moving Speech
Houseguests have used their speeches on the block to try to win over votes, or sabotage other people's game on Big Brother. But fans got to see that moment used for a different reason. Da'Vonne Rogers gave a moving speech and alums are reacting to it. [Warning spoilers for the Sept. 24 episode!]
Da'Vonne Rogers gave an moving speech
RELATED: 'Big Brother 22': Janelle Pierzina Tells Nicole Anthony to Have 'Several Seats' for Liking 'Shady' Tweets
The Sept. 24 episode showed Da'Vonne on the block with Kevin Campbell. She was pretty certain she was out the door so she gave a speech giving tribute to players who came before her.
Cassandra Waldron was the first person to walk through those doors. She was a strong Black woman. Danielle Reyes sat in these two chairs iconic and legendary. She, as well, was a strong Black woman and almost won this game. The spinoff version, Celebrity Big Brother, Tamar Braxton, another strong Black woman won this entire thing by an unanimous vote. I had the desire to join that list of women and be the first African-American to ever win this game.

Da'Vonne Rogers on 'Big Brother'
Da'Vonne said she wanted to do this because it's hurtful none of the winners look like her. She was evicted with the vote of 5-2.
Many people are reacting to the speech that lasted over two minutes. There is a lot of talk about the meaning of more diversity needed in the game, and how the speech could influence votes for America's Favorite Player.
Rachel Reilly and more reacted to it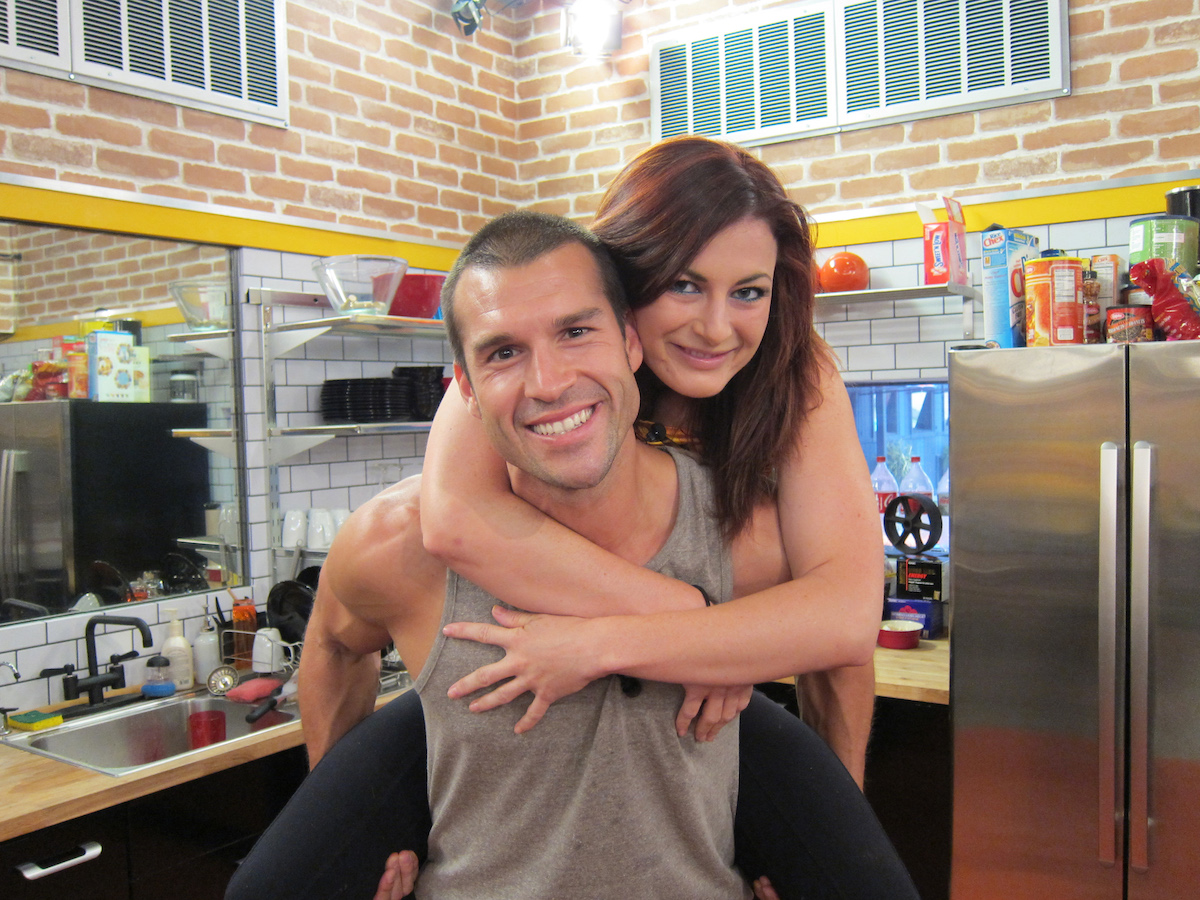 RELATED: 'Big Brother 22′: Dani Briones' Husband, Dominic Says He's Not Jealous, Tells Fans 'Stay Reaching'
Rachel Reilly won Big Brother 13. She has been watching this season and she's not happy about the latest episode. "I want to give @DayDaVonne_ a big hug! #Bb22 whyyyyyyyyy is this the game," Reilly tweeted.
Big Brother 15 winner, Andy Herren tweeted the video of her speech. He captioned it with "The best thing to happen this season will be Da'Vonne winning America's Favorite Player because SHE DESERVES IT. #BB22."
Bayleigh Dayton has continued to cheer her friend on after being evicted. She also tweeted after the big eviction episode.
"WHEW @DayDaVonne_#Bb22 ! 1. Tonight's speech was just as beautifully said as ever. 2. Idk what Dani [Briones] and Nicole [Franzel] we're trying to do with those votes 3. I am so glad she finally sees what Nicole has been doing 4. She's right… backstabbing people is bad jury management," Dayton tweeted.
Her husband and Big Brother 20 player, Chris "Swaggy C" Williams also tweeted. "SUCH A F*CKING GOOD SPEECH. #BB22," he wrote.
Paul Calafiore also tweeted a set of three pictures of himself with Da'Vonne. A fan tweeted he was more loyal to her than his brother, Cody. Paul tweeted, "Cody and Da'vonne don't know each other. Da'vonne and I have played 3 seasons together and RODE for each other 2 out of 3 of those. You can't compare the two."
Tommy Bracco from Big Brother 21 also gave his reaction. "That speech!!!!!!! We don't deserve you @DayDaVonne_ !!!!!!!!!!! #BB22," the Broadway performer tweeted.
It's obvious Da'Vonne is respected by many alums of the game. Some of them have played with her on Big Brother or The Challenge. But others just enjoy watching her and support her message.