'Big Brother' Winner Rachel Reilly Is Also Rooting for a Hannah and Derek X. Showmance
Big Brother 13 winner and The Amazing Race finalist Rachel Reilly is half of one of the most popular showmances in reality television history alongside her husband, Brendon Villegas. The former champ still keeps up with the show and revealed she's rooting for a potential showmance between season 23 houseguests Hannah Chaddha and Derek Xiao.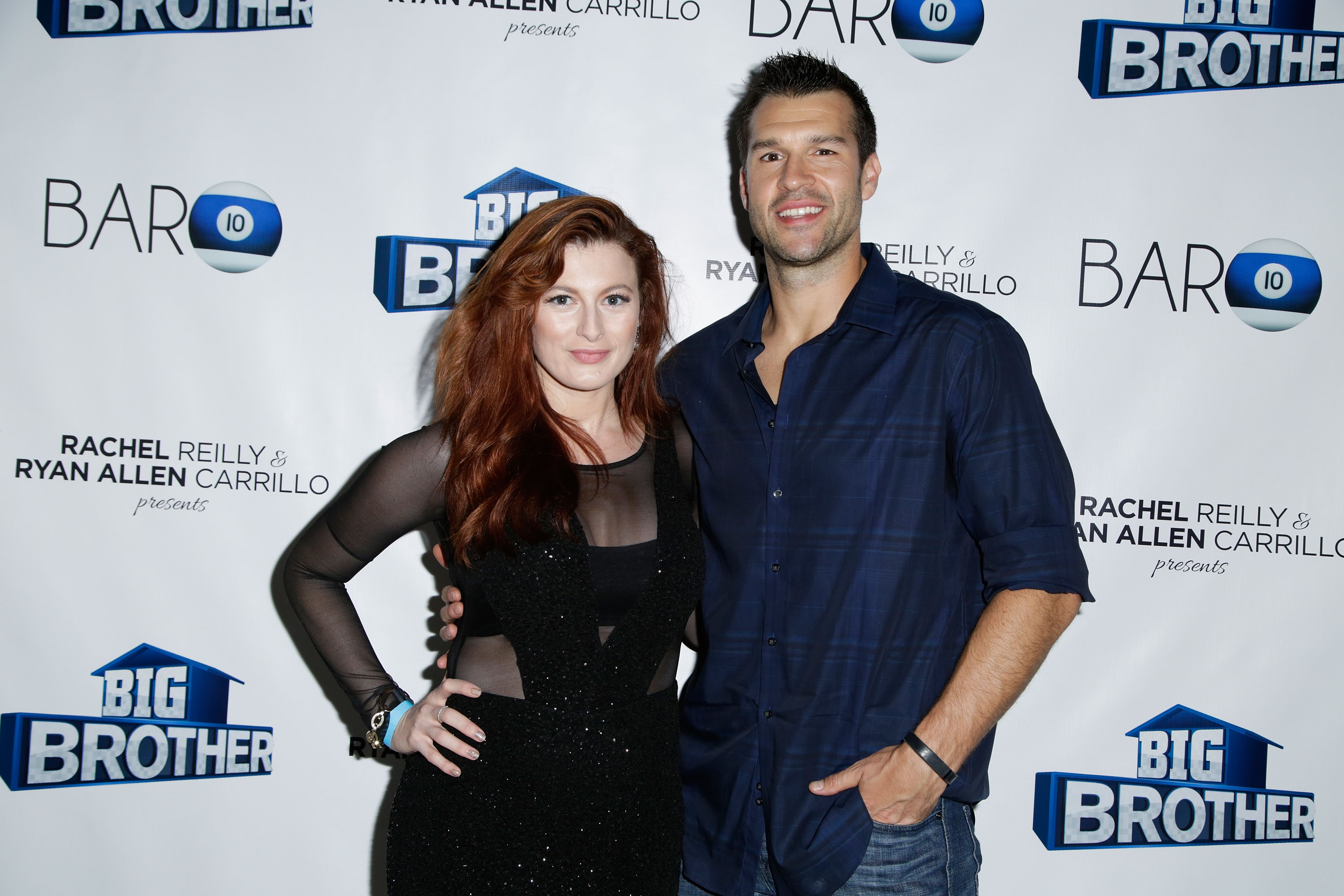 Hannah Chaddha and Derek Xiao have admitted they like each other
Picked by Whitney Williams to join the Aces, Hannah Chaddha and Derek Xiao kicked off Big Brother 23 as teammates. Due to their working relationship in the same group and mutual allies, the two began hanging out more in the house.
During Week 2, she admitted her attraction to Derek X. in a conversation with Britni D'Angelo, noting she had a "crush" on him.
RELATED: 'Big Brother 23': Hannah and Derek X. Admit They're Attracted to Each Other
While Hannah explained he reportedly knew about her feelings, she claims she didn't come to the show for a showmance. Even so, they continually flirt as Hannah often refers to him as her "husband," and Derek X. described himself as her type.
She later spoke with Claire Rehfuss about her crush, insisting she didn't "like" him but found him "adorable," noting they have a similar sense of humor. Additionally, Derek X. has stated he's the most attracted to Azah Awasum and Hannah's personalities.
'Big Brother' winner Rachel Reilly ships the showmance
The July 25th episode highlighted the possible showmance, much to the delight of many fans who have watched their relationship develop on the Live Feeds.
Big Brother 13 winner Rachel Reilly weighed in on the budding couple on Twitter, writing, "In Monday BB gossip I just caught up on; I'm here for Hannah and Derek X showmance!"
Several viewers agreed, with one user calling them the "cutest flirtmance." Other followers noted they thought the two would make a "nice couple" and claimed they were "rooting for them."
On the other hand, one person believes it won't happen as they think Derek X. already "friend-zoned" her during his Diary Room confessional and made comments about it caught on the Live Feeds. However, he has admitted to having romantic feelings for Hannah during a conversation with Tiffany Mitchell, who later repeated it to Claire.
She is currently married to her 'BB' showmance, Brendon Villegas
In 2010, the Big Brother star debuted on season 12, where she quickly got into a serious showmance with houseguest Brendon Villegas.
The two immediately became targets, but she protected them with her multiple Head of Household wins until their evictions.
Remembered for her feuds, penchant for crying, and showmance, "Brenchel" came back for season 13, where she went on to physically dominate the competition, leading to her win.
RELATED: 'The Amazing Race' Star Rachel Reilly Admits She Regrets Not Shaving Her Head in Season 20
Following her victory, Brendon proposed to her in 2011, and the couple competed on The Amazing Race 20 as an engaged team where they finished third.
The two married in Sept. 2012 and then returned for season 24, clocking another third-place finish. In 2016, they welcomed their first child, a daughter Adora Borealis followed by their son, Adler Mateo (b. 2020).
The Villegas is one of the most well-known Big Brother showmances due to their memorable appearances on reality television together. Season 23 airs Sundays, Wednesdays, and Thursdays on CBS.