'Big Brother' Winner Rachel Reilly Villegas Almost Competed in 'All-Stars' While 7 Months Pregnant
Popular 'Big Brother' winner Rachel Reilly Villegas revealed she almost returned for 'Big Brother 22: All-Stars' while seven months pregnant.
Many fans wanted to see popular winner Rachel Reilly Villegas return for Big Brother 22: All-Stars. However, she's currently carrying her second child. In an Instagram Live, Rachel revealed she nearly competed on the season while pregnant as part of a duo.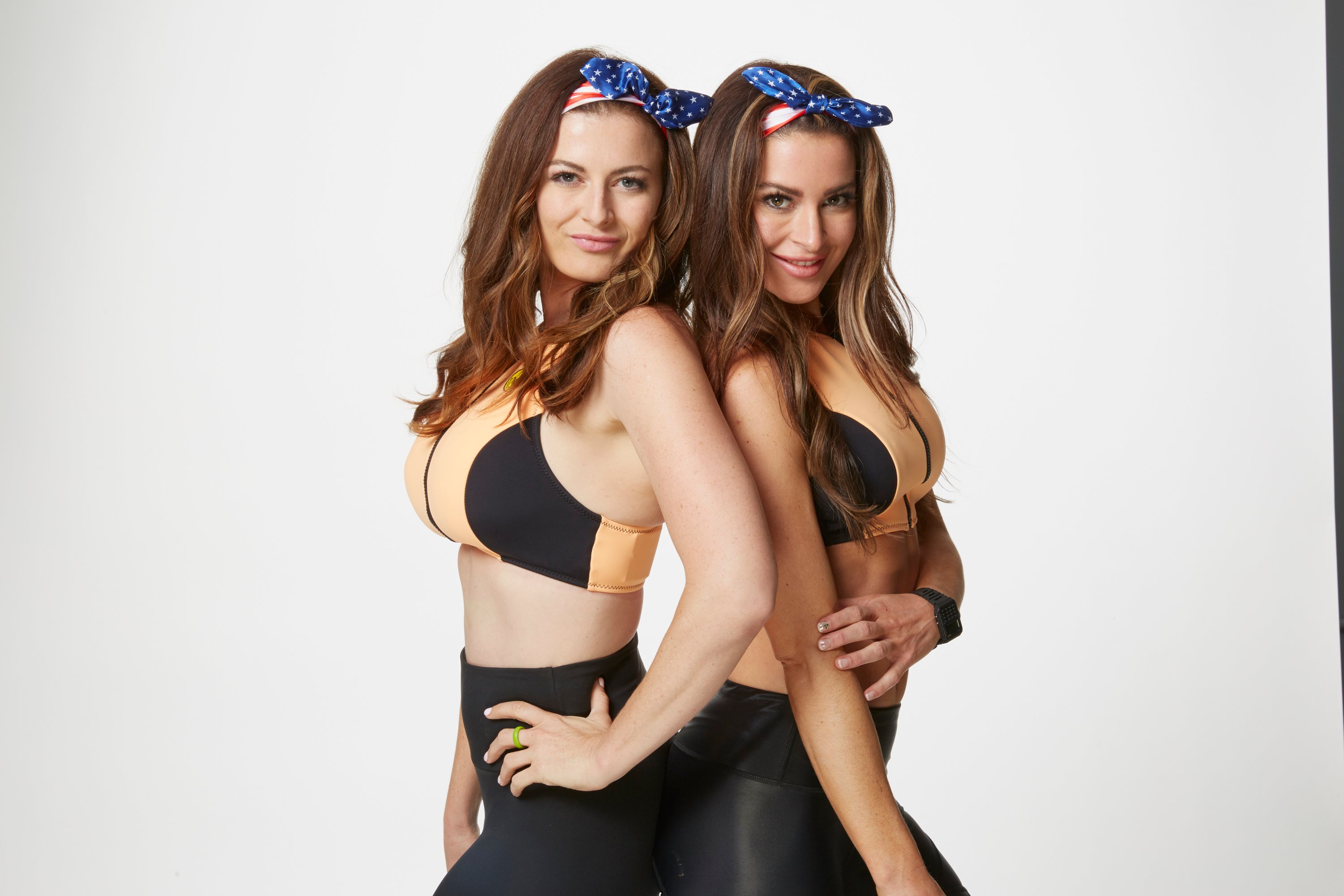 Rachel Reilly Villegas won 'Big Brother 13'
In 2010, Las Vegas-based cocktail waitress Rachel Reilly competed on Big Brother 12. She almost immediately fell for high school swim coach Brendon Villegas because of their shared chemistry background and isolated themselves from the rest of the house.
The two were targeted for openly being in a showmance, and Rachel's larger-than-life personality clashed with several houseguests. The houseguests unanimously evicted the cocktail waitress, and she became the first member of the jury.
Rachel returned with her then-fiancé Brendon for BB13 as part of the duo twist. After his eviction in Week 6, Rachel began focusing on strategy and proved to be a competition beast, winning four HOHs and two Power of Vetos.
She also survived five nominations to make it to the final two, where she won the game in a 4-3 vote. Although many of her co-stars found Rachel annoying, she and Brendon developed a considerable fan base and participated in other shows, including The Amazing Race.
Rachel Reilly Villegas in the middle of 'Big Brother 22' drama
The couple competed on TAR twice, finishing third both times, before Rachel returned with her sister BB15 star Elissa Reilly Slater for season 31. The ladies aligned with other Big Brother teams Janelle Pierzina, Brittany Hayes, Nicole Franzel, and Victor Arroyo.
Therefore, when the sisters overheard another team plotting to U-Turn Nicole and Victor, they warned the couple. However, the two didn't believe Elissa and Rachel and "fact-checked" with the other team, causing everyone not to trust the sisters.
Additionally, the ladies claimed Nicole conspired to U-Turn them instead. Because of the situation, Janelle didn't trust Nicole in the Big Brother All-Stars house and chose not to work with her.
Nicole felt slighted because she invited the four-time competitor to her upcoming wedding and attempted to turn everyone else against the fan-favorite. It ended up working as Janelle became the third houseguest evicted from BB22.
Rachel watched the show from home and commented on Nicole bringing TAR drama into the All-Stars house.
In a now-deleted tweet, she stated it "amuses" her that the BB18 champ used her as a strategy when she's "sitting at home seven months pregnant."
Rachel Reilly Villegas almost competed on 'Big Brother 22' while pregnant
When CBS first announced season 22 would be the highly-anticipated all-stars season, many fans noted they wanted to see Rachel return even though she's pregnant with her second child.
In an August 2020 Instagram Live with BB22 competitor Dani Donato Briones' husband, Dom, the popular winner revealed she almost returned while pregnant.
According to Rachel, CBS invited her back but then denied her due to her pregnancy. However, the BB13 champ proposed her sister could return as well, and they play as a team where Elissa does all the physical competitions for her.
The BB15 star addressed the situation on Twitter and stated it was a "brilliant idea." She then tagged CBS and asked them to "give the people what they want." Several fans noted they would have loved to see the sisters in action again.
Additionally, Janelle stated she wanted her friend to return in an interview with ET Canada because the season didn't have enough "strong women" like Rachel and herself.
Big Brother 22: All-Stars airs Sundays, Wednesdays, and Thursdays at 8 p.m. EST on CBS. Follow Tamara Grant on Twitter.