'Big Brother' Slop Has Sent Houseguests to the Hospital
Julie Chen Moonves is the beloved and famous host of CBS's popular reality television series. Big Brother first premiered in 2000, and many fans would probably agree that summers have never been the same since. The seasonal reality television show invites 16 houseguests to compete for half a million dollars. Other than being under surveillance …
Julie Chen Moonves is the beloved and famous host of CBS's popular reality television series. Big Brother first premiered in 2000, and many fans would probably agree that summers have never been the same since. The seasonal reality television show invites 16 houseguests to compete for half a million dollars. Other than being under surveillance 24/7, there are many challenging competitions as well as twists and turns that the houseguests must endure if they want a chance of $500,000. Typically speaking, there is usually one houseguest evicted each week. However, anyone who has been watching the newest season of Big Brother may have enjoyed the first triple eviction ever. One constant that fans and viewers can expect to see each season is the unfortunate return of the Have-Nots.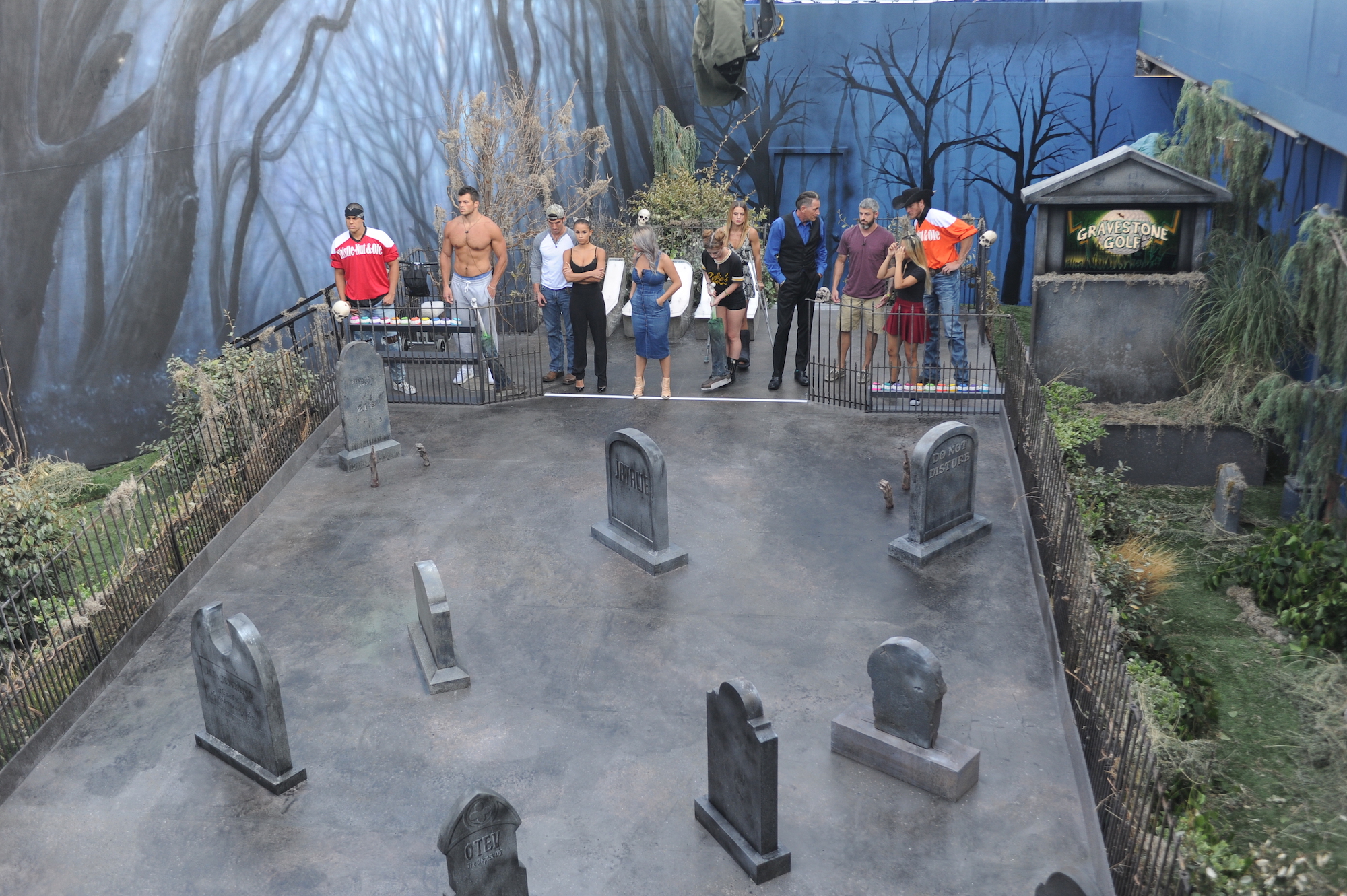 The downfalls of being a 'Have-Not' while on 'Big Brother' 
Original fans and viewers of Big Brother have probably noticed the show has changed quite a bit since season one. From the nomination wheel to the number of houseguests, the game has endured a few switch-ups. The introduction of being a "Have-Not" was one of them, according to The Things. When Big Brother first premiered all of the houseguests would play and compete for their food options. However, as time went on, Moonves introduced the new concept to the houseguest.
Being a Have-Not means cold showers, an uncomfortable sleeping situation, and being forced to eat "slop" for the remainder of the week. Typically, the new Head of Household would select about between 4-5 people for this unfortunate title, but as fans know, not always. Anyone who has been watching season 22 of Big Brother has probably noticed how Moonves has been making the outgoing Have-Nots select the new ones. 
What is 'Big Brother' slop? 
In the past seasons, the slop seems to be what the houseguests dread most about being a Have-Not. Living and competing in Big Brother is challenging enough without slop in the picture. Between the name and the image, it is hard to imagine anyone being excited about it. However, never put anything past a Big Brother fan. That is why CBS shared the official recipe on Twitter. The recipe consists of steel-cut oats, whey protein isolate, unflavored soy protein, vitamin and mineral powder, and, lastly, some water, according to Chowhound. With such bland ingredients, it makes sense as to why the houseguests get upset about the infamous slop. 
'Big Brother' slop has sent some houseguests to the hospital in the past
Many people may find it surprising that CBS still makes the houseguests eat slop, especially considering some of them have been sent to the hospital in the past as a result of it, according to NY Daily News. It was during season 9 of Big Brother that two guests had very negative reactions to the slop diet. Amanda Hansen was one of them. Hansen is a hypoglycemic and tried to warn production that she didn't feel well and needed sugar, according to Reality TV World. When she wasn't able to get any, Hansen fainted and had a seizure. At the same time, Allison Nichols, who was also a Have-Not, was having an allergic reaction to something that was in the slop. Since the famous recipe was only released a few years ago some people may be wondering if CBS altered the contents of the horrendous meal since. 
No one ever really wants to be a Have-Not, but, as the houseguests know better than anyone, anything is always possible. Eating slop may not be a treat per se, but many people would probably agree it is a small sacrifice to make when playing for half a million dollars.