'Big Brother' Spoiler: Big D Gets Upset With Azah; Later Admits He Regrets Evicting Kyland
Shortly before finale night, Big D got upset with Azah and admitted he regretted evicting Kyland.
Since the beginning of Big Brother 23, former Jokers' teammates Derek "Big D" Frazier and Azah Awasum have been close friends. However, the two have gotten into emotional arguments as they've advanced past the final four. Following the first two parts of the final Head of Household competitions, Big D got upset with Azah for asking "stupid questions" and later admitted he regretted keeping her over Kyland Young.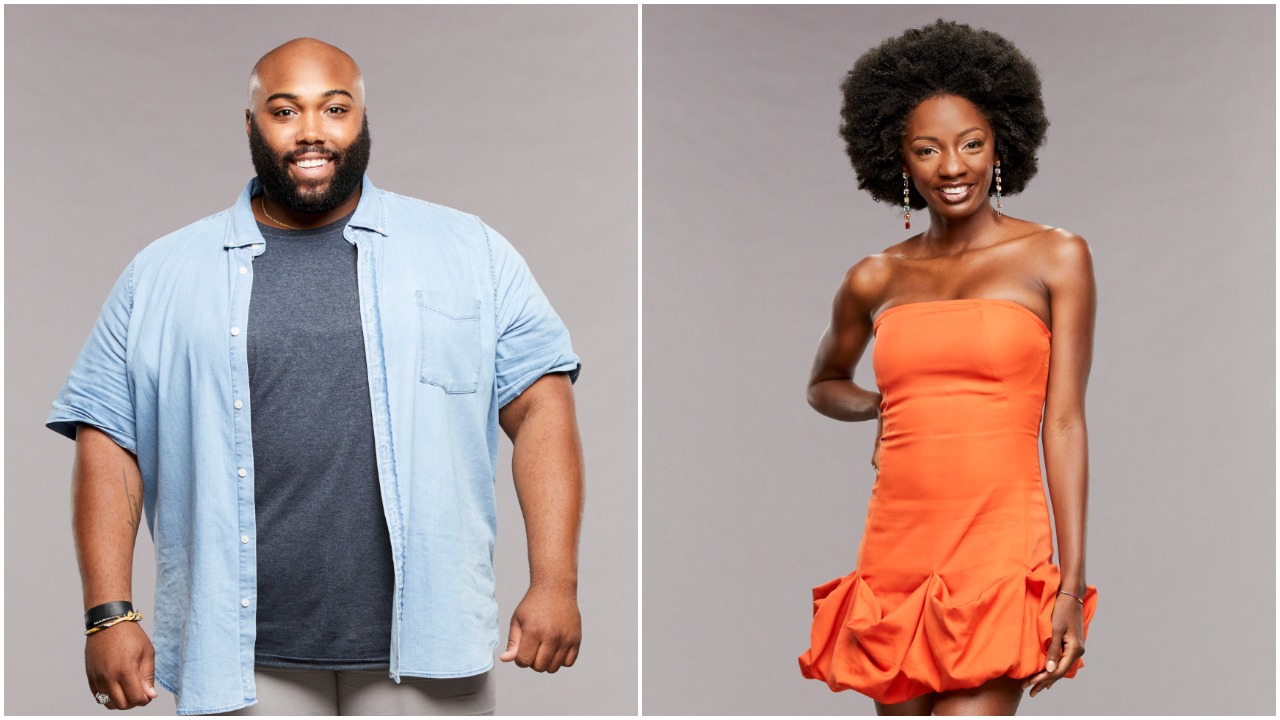 Derek 'Big D' Frazier got upset with Azah Awasum for asking who he wanted to sit next to at the end
The remaining three talked game after Kyland Young's heated exit, and Azah Awasum mentioned she knew they had a final three. However, Derek "Big D" Frazier attempted to deny it. After he left the room, Xavier Prather began subtly encouraging her to take him to the end, insisting those who won the first two parts of the Head of Household competitions deserved it.
While it seemingly made sense to Azah, he refused to explicitly promise to take her. As they spoke, Big D sat in the Have-Not room, practicing his speech. However, it turned into discussing Azah and Xavier's flirtmance, as he called her "thirsty" and "desperate" for always cuddling with him.
Later that night, Azah asked Big D who he preferred sitting next to at the end, but he didn't answer the question. Xavier brought it up again, and he finally admitted he would adhere to his deal with Xavier. When Big D asked Azah the same question, she answered him as they're best friends.
Big D knew his answer upset her and tried to talk himself out of it. He began getting upset with her as he felt she asked "stupid questions," which caused him to spiral. The moment got tense as Azah got irritated because she thought she hadn't given him "any indication" that she wouldn't take him to the end.
Big D admitted he regretted cutting Kyland Young and keeping Azah
After Big D left the room, she began reconsidering who she wanted to sit next to, admitting she wouldn't mind losing to Xavier.
According to Azah, her choice comes down to money, as she believes she would win next to Big D or giving the season a "feel-good winner" with Xavier. The following day, Big D continued venting over the discussion the previous night, telling Xavier he regretted cutting Kyland as he no longer wanted to deal with Azah.
She also talked to Xavier about the situation, insisting he repeatedly brought up the same things. Additionally, Azah clarified that she's upset over Big D's claims that she didn't deserve to make the final three, not his pact with Xavier. Big D later reiterated his regret for evicting Kyland to Xavier, claiming he would rather place third than to have kept Azah and answer her questions.
He also admitted he's annoyed they continually cuddle in the house while he doesn't have the extra time with Kyland. Big D and Azah finally made up, but he still wants her to repeatedly affirm that she will take him to the end if she wins the final HOH.
Big D previously hurt Azah's feelings by claiming he carried her
Last week, the two got into an emotional argument when Big D insisted he carried Azah and protected her throughout the game as she didn't get nominated for the first 10 weeks.
She became upset as she believes she made connections with others throughout the season, including Derek Xiao, Claire Rehfuss, and Sarah Beth Steagall, who helped her avoid the block.
However, he thinks his efforts shielded her from getting nominated and admitted he felt "resentment" over that.
After their conversation, Azah teared up as his words hurt her feelings. Big Brother 23 finale airs Wednesday, Sept. 29 on CBS.