'Big Brother' Spoiler: The Cookout Frontrunners Xavier and Tiffany Are Gunning for Each Other
'Big Brother 23' frontrunners Xavier Prather and Tiffany Mitchell are gunning for each other.
The Cookout allies Tiffany Mitchell and Xavier Prather are currently the frontrunners to win Big Brother 23, as many fans believe either would win if they sit next to anyone else. During Week 9, the two made it clear to others they were gunning for one another, effectively pitting their sides against each other when the time comes for the alliance members to play an individual game.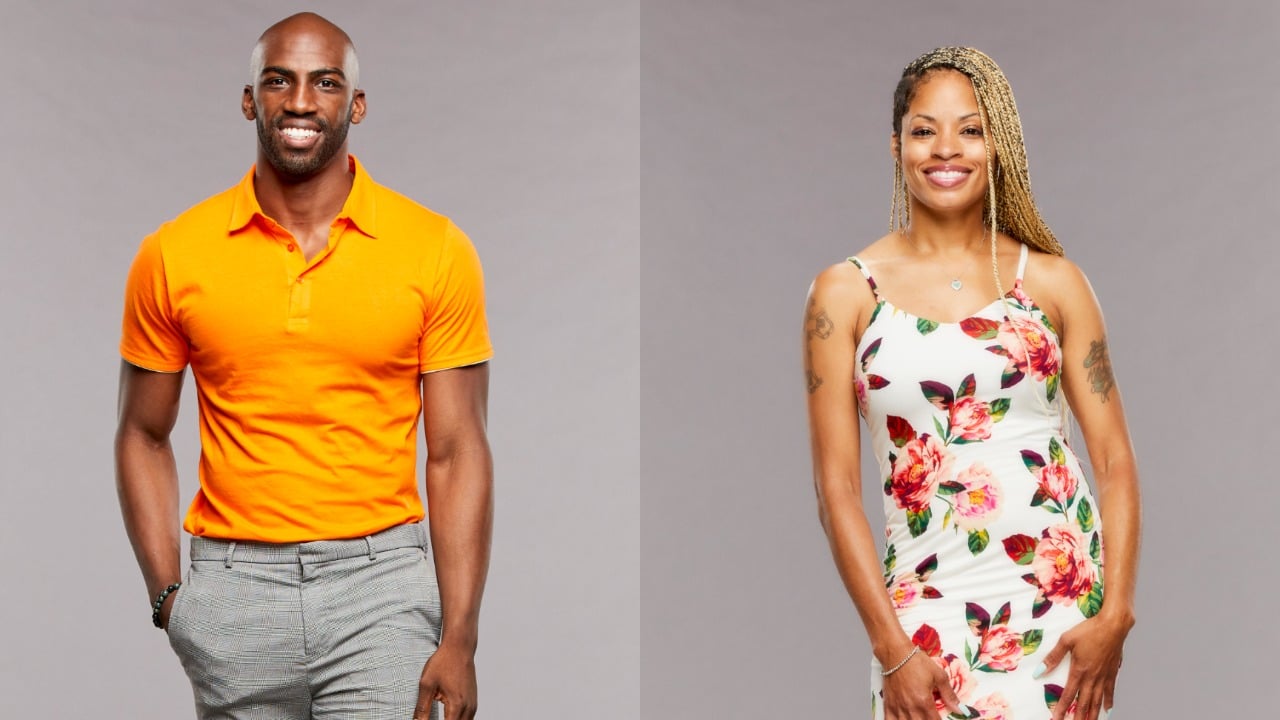 Tiffany Mitchell and Xavier Prather are currently frontrunners to win 'Big Brother 23'
Cookout members Tiffany Mitchell and Xavier Prather have great social games and won multiple competitions such as her Wildcard and two Head of Households and his HOH and Power of Veto.
Xavier probably could win more but has strategically thrown competitions so others in the Cookout can take the shots. Despite being one of the more muscular and more knowledgeable contestants, he has avoided becoming a target and seems protected on all sides.
Additionally, he and Hannah Chaddha held the alliance together when tensions heightened between Tiffany and Derek "Big D" Frazier and Azah Awasum.
The group also listens to him and seemingly goes along with the decisions he makes for The Cookout. For example, they agreed to evict Derek Xiao, even though it hurt the Cookout females' games because Xavier wanted him out. 
Xavier and Tiffany are gunning for each other
Tiffany implemented the winning formula that has helped their alliance remain hidden as she advised them to pair up with someone outside of the group.
Therefore, if someone outside The Cookout won Head of Household, they would nominate them alongside their designated "pawn," not another ally, giving the six-person alliance control of the votes and able to save their member.
It has worked so far as the group seamlessly entered the jury phase without anyone discovering them. Additionally, she has one of the best social games, with Kyland Young and Hannah both wanting to take her to the end.
Her seemingly perfect standing in the house faltered a bit when she won Week 9's HOH, with only Alyssa Lopez and Claire Rehfuss as options, because it put her in a position to betray her best friend and expose The Cookout. The unnecessary risk irritated Xavier, who had to go on the block again next to Alyssa. Therefore, he and his final two partner Big D discussed targeting her over Alyssa in the upcoming Double Eviction.
The Cookout has seemingly split into two sides
Catching wind of his frustration and realizing Xavier's threat level, Tiffany noted she wanted him out of the house first when it came down to "the six."
In a final four alliance with him, Kyland, and Hannah, she formed a final three with them, CMD, leaving out Xavier, as she figured out his game. She realized why he wanted to keep Alyssa around as long as he could and pointed out his protection from the guys and on-again-off-again showmance Azah, who would likely take him to the end.
Many fans have speculated that CMD stands for Cookout Must Die, meaning the three plan to look out for one another when their alliance implodes. Both Hannah and Kyland have noted they want to take Tiffany to the end, but the current HOH stated she prefers to sit next to Hannah.
Therefore, the Cookout has split between Tiffany's closest allies Hannah and Kyland, and those more loyal to Xavier, including Big D and Azah. Who will win?. Big Brother 23 airs Sundays, Wednesdays, and Thursdays at 8/7 Central on CBS.