'Big Brother' Star Mike 'Boogie' Malin Arrested for Threatening Former 'Chilltown' Ally, Dr. Will Kirby
While Dr. Will Kirby and Mike "Boogie" Malin created some of the most memorable moments in Big Brother history with their notorious "Chilltown" alliance, the two are no longer on good terms. After Kirby decided not to appear on another show with Malin, the now 49-year-old began sending disturbing messages to his former ally, resulting in Malin's arrest.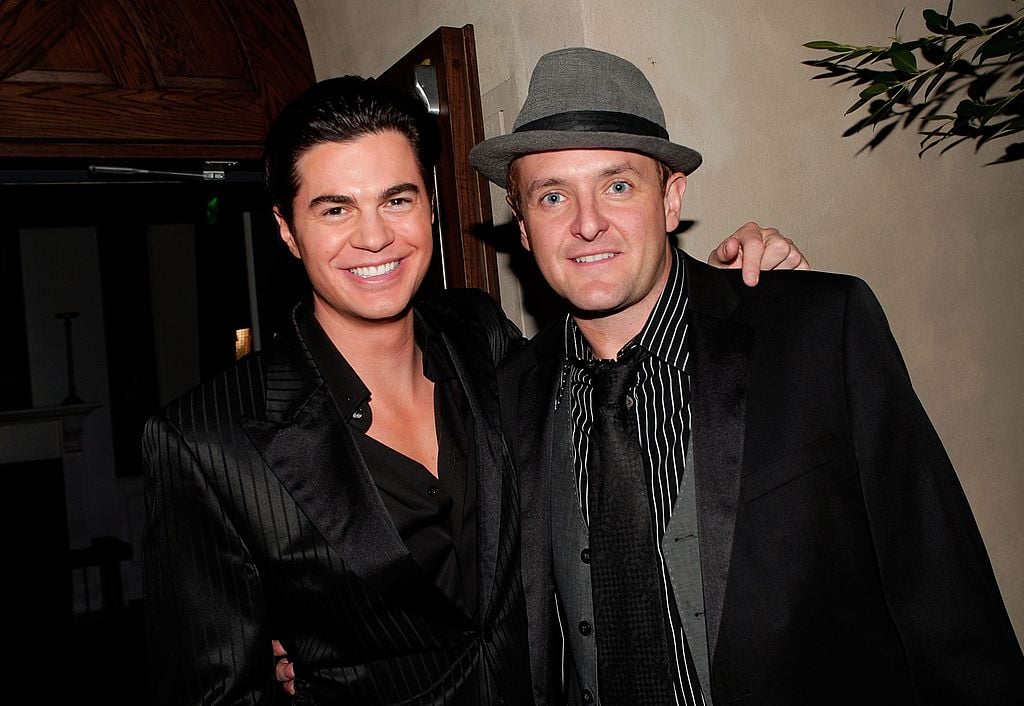 Dr. Will Kirby and Mike' Boogie' Malin on 'Big Brother'
In July 2001, then 28-year-old Miami-based physician Dr. Will Kirby met then 30-year-old Los Angeles-based bar owner Mike "Boogie" Malin on Big Brother 2. The two became friends early into the competition, and Malin created the notorious Chilltown alliance. However, Malin was the fourth houseguest eliminated while Kirby went on to the season.
They later revived their alliance in Big Brother: All-Stars (2006), where they controlled the majority of the game. The allies created several fake partnerships, viciously blindsided them, and then laughed about it together in the Diary Room.
RELATED: 'Big Brother All-Stars': Andy Herren Calls for CBS to Not Cast Past Racist Houseguests for 'BB22'
The bar owner ended up making it to the Final Two with his showmance Erika Landin and won in a dominating 6-1 vote. After the season ended, Malin returned for BB14 (2012), where he missed making the jury for the first time.
Now an aesthetic dermatologist, Kirby made appearances on several shows, including The Doctors, Robot Chicken, Bravo's Then and Now, and The Price is Right, which he won. Last year, he became the health and beauty reporter for Life and Style.
Mike' Boogie' Malin arrested for threatening Dr. Will Kirby
Although Malin and Kirby remained friends after their appearance on the series, their lives went separate ways as the former dealt with a series of legal and drug issues.
Therefore, the two only spoke occasionally. Around 2018, CBS contacted the former allies to see if they were interested in competing on competitive series The Amazing Race as a team.
Kirby declined, which upset Malin, who wanted to participate in the show. Therefore, he began sending "disturbing" text messages to Kirby. The physician blocked Malin's calls, and the two hadn't spoken since.
RELATED: 'Big Brother': Fans Want These All-Stars to Come Back for Season 22
Seemingly unprovoked, the former bar owner started sending Kirby threatening emails a little over a year later that included pictures of a gun pointed at a screen displaying photos of Kirby's 9-year-old son and 6-year-old daughter.
The physician believed he and his family were in danger and immediately went to the LA Police Department as well as contacted the FBI. Malin then sent Kirby's brother and mother-in-law similar disturbing messages. The physician continued to inform the authorities of the threats and hid his family out of fear.
After the messages went on for three days, the police arrested Malin for making felony criminal threats. Kirby then filed a restraining order against his former ally after his release on a $50,000 bond. The investigation is still ongoing as the next court date is scheduled for July 2020.
Mike' Boogie' Malin's responses to the situation
In a recent Cameo video, Boogie acknowledged people speaking about his "big fight with Will" on Twitter. While he didn't offer a defense, he showed off a tennis court in his backyard and his "nice pool" to prove that he was "doing pretty good."
In another clip, Malin stated that "Chilltown is disbanded" because he doesn't "speak to that other mother f****r." The 49-year-old also called Kirby "not a good person, not a good person at all." Therefore, Malin's "done with his a*s."
RELATED: 'Big Brother 21' Stars Holly Allen and Kathryn Dunn No Longer on Speaking Terms
Although he didn't outright address the situation, it's clear they are no longer friends. Big Brother 22 is scheduled to premiere sometime in summer 2020.