'Big Brother' Star Paul Abrahamian Reveals They Prefer Gender-Neutral Pronouns
Two-time runner-up and one of the best physical and strategic players in Big Brother history, Paul Abrahamian didn't return for the second All-Stars season likely due to a budding music career. During their seasons, Abrahamian previously identified with "he/him" pronouns and referred to themselves as "your boy." A couple of years after their last BB appearance, the former reality star revealed they prefer "they/them" pronouns.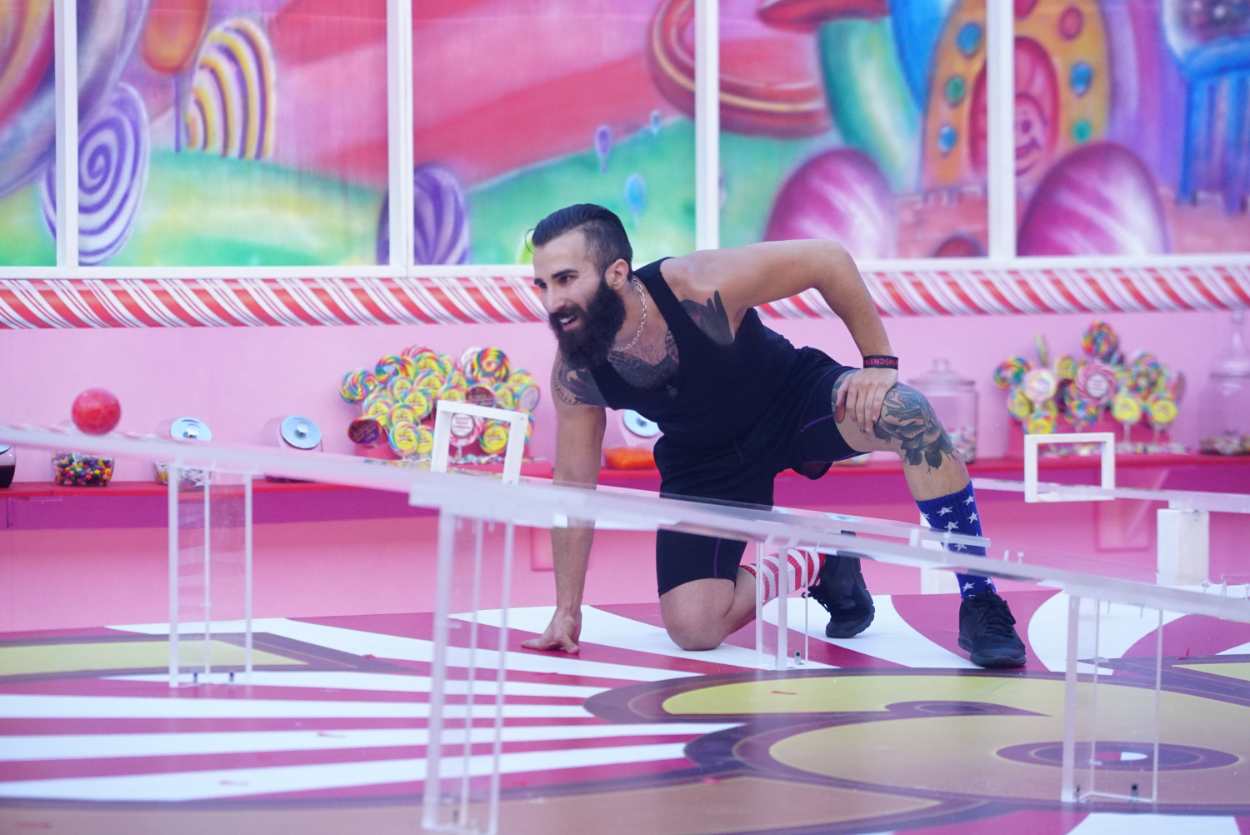 Paul Abrahamian competed on 'Big Brother'
Four years ago, then 23-year-old California-based clothing designer Paul Abrahamian debuted on Big Brother 18. They were nominated every time for the first three weeks and lost their initial allies back to back.
However, the competitor made it through by winning three Head of Household competitions and saving themselves from the block three times with the Power of Veto.
Also considered one of the best social players, Abrahamian frequently talked themselves out of situations and secretly masterminded several evictions.
Even though they seemingly played the best game on paper, the jurors voted Nicole Franzel the winner, mainly due to the harsh way Abrahamian talked about the other houseguests.
The runner-up returned for the following season and initially focused on manipulating the competitors instead of winning competitions. However, they still dominated physically, taking home three HOHs and a record-tying five POVs.
Abrahamian made it to the final two, becoming the second player to reach the end in the U.S. franchise's history. However, they lost again because the jurors felt like they overplayed and unnecessarily backstabbed everyone.
Paul Abrahamian outside of 'Big Brother'
Before appearing on Big Brother, the California native designed clothes for their brand and moniker, Deadskull. Their rock-inspired apparel frequently features the F-word, dark humor, and skulls.
The two-time runner-up also served as the lead singer for an alternative rock band, Van Alden. The group released its EP You're Not Who You Used to Be in early 2019 and then visited several cities on tour.
Van Alden has yet to drop any more music together, and Abrahamian has seemingly left to go solo. The clothing designer has released a couple of singles so far under their moniker, likely preparing for a solo EP or album.
Abrahamian hasn't been a large part of the BB community since appearing as they're mainly focused on their music. Additionally, the musician didn't return for Big Brother 22: All-Stars but they keep up with the season and occasionally tweet about it.
Paul Abrahamian came out using gender-neutral pronouns
Sometime in late September 2020, the musician changed the pronouns in their Twitter biography to "they/them." One of their followers tweeted at the BB star and pointed out the pronoun change by stating they stood in "solidarity" with the clothing designer.
Abrahamian "liked" the tweet and then responded with a black heart.
Big Brother 22: All-Stars airs Sundays, Wednesdays, and Thursdays at 8 p.m. EST on CBS.
Follow Tamara Grant on Twitter.