'Big Brother' Stars Bayleigh Dayton and Swaggy C Reveal Name and Gender of First Child
A few weeks after announcing they were expecting their first child together, Big Brother stars Bayleigh Dayton and Chris "Swaggy C" Williams had a gender reveal party. She also revealed the name of their unborn child in an Instagram post.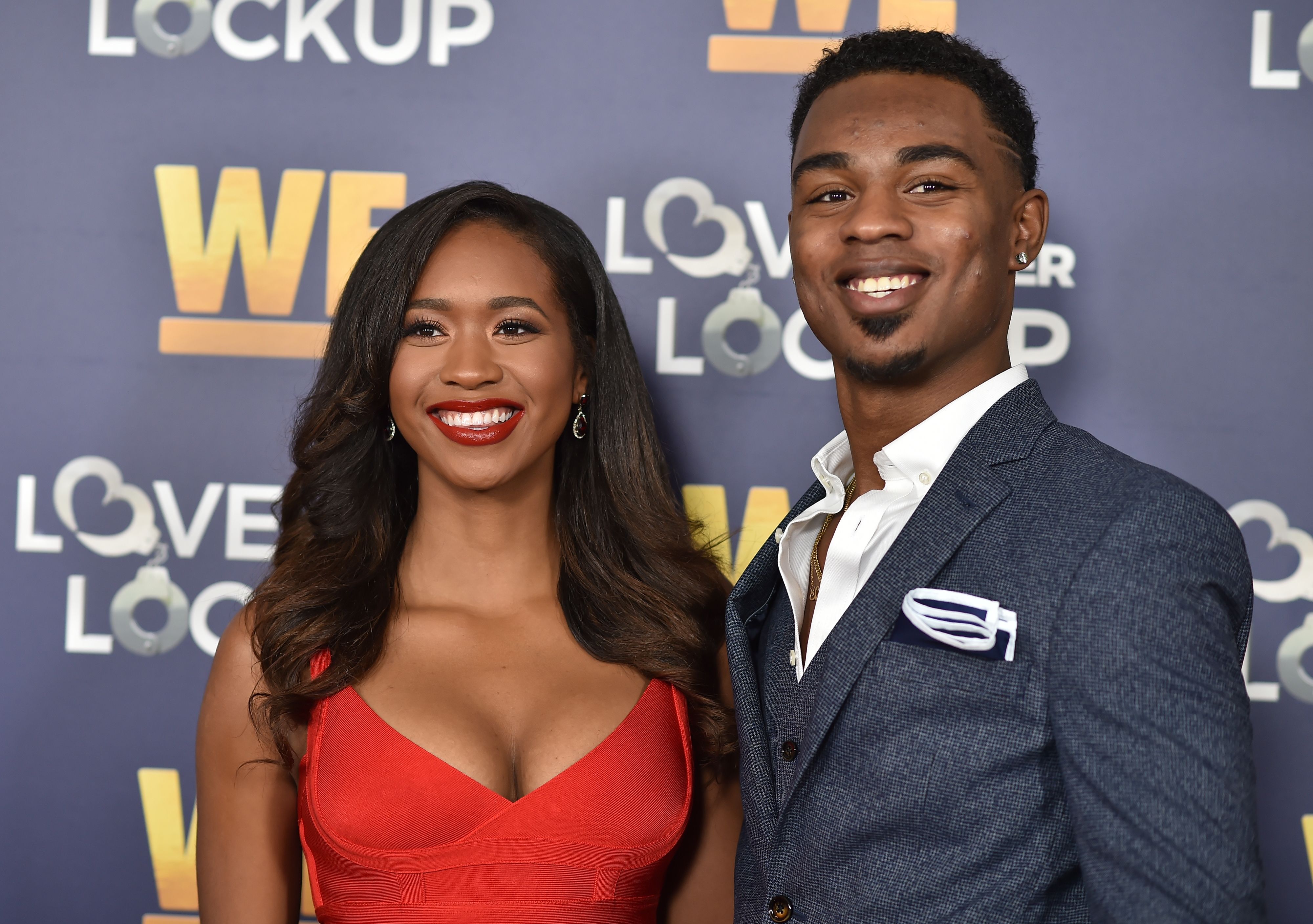 Bayleigh Dayton and Swaggy C are expecting a baby girl
Standing next to each other in front of their family and friends, the couple counted down together before popping balloons that contained pink confetti, signifying they would have a daughter.
The pair and their loved ones cheered as the decorations covered them, and Bayleigh broke into tears. They uploaded a video of the celebration, attended by familiar faces, including a former political aide and Celebrity Big Brother houseguest Omarosa, analyst Joy Taylor, and BB20's Kaitlyn Herman, to their YouTube channel.
RELATED: 'Big Brother' Stars Bayleigh Dayton and Swaggy C Expecting First Child Together
In one short clip of the reveal posted to Instagram, Bayleigh explained the two were "so excited to be girl parents." She uploaded another post with several photos of the party, starting with one of her overcome by emotion. In her caption, she explained she visited a psychic medium following her miscarriage in 2018.
According to Bayleigh, the woman told her that her child was a girl and "already chose me as her mom, but the timing for her arrival was just off." The reality star claimed she "knew it was her" when they learned the gender and considered it "a full-circle moment." Additionally, the two-time BB star revealed their daughter's name as Alora Leigh Williams. 
They announced her pregnancy with their first child in May 2022
Bayleigh and Swaggy C revealed the pregnancy on her birthday (May 25) with pictures posted to Instagram highlighting her pregnant belly.
In the caption, she explained she "used to dream of being a wife and a mother, and now I am living those dreams."
The reality star also admitted she "never really covered from the loss" of her first child with Swaggy C, as she previously revealed she discovered a miscarriage in 2018 while in the Big Brother 20 jury house.
Her husband also revealed the news, adding that Bayleigh was in her third trimester at the time of the announcement. Swaggy C also updated his followers on their relocation to Puerto Rico, where they plan to raise their child.
Swaggy C and Bayleigh married in February 2019
Bayleigh and Swaggy C met while competing on Big Brother 20 in June 2018.
They quickly established a strong showmance until his backdoor in Week 2. She continued in the competition, ultimately becoming the first juror of the season. During the finale, he proposed.
The pair privately wed in February 2019 and kept it a secret for nearly a year until revealing their marriage in a January 2020 YouTube video. After marrying but before announcing it, the couple competed on MTV's The Challenge: Total Madness together, where she made it to the finals before withdrawing due to an injury.
They both announced their retirement from reality TV after their time on the series. Big Brother 24 returns on July 6 on CBS.
RELATED: 'Big Brother' Star Bayleigh Dayton on Why She Remains Friends With People Who Have Made Racist Comments