'Big Brother': Tiffany Mitchell Thinks the Cookout Men Only Embraced Her Due to AFP Win
Big Brother 23 America's Favorite Player Tiffany Mitchell recently appeared on BB21 Jessica Milagros' podcast. She admitted she felt the Cookout men were receiving her differently after the show due to her popularity among the fandom.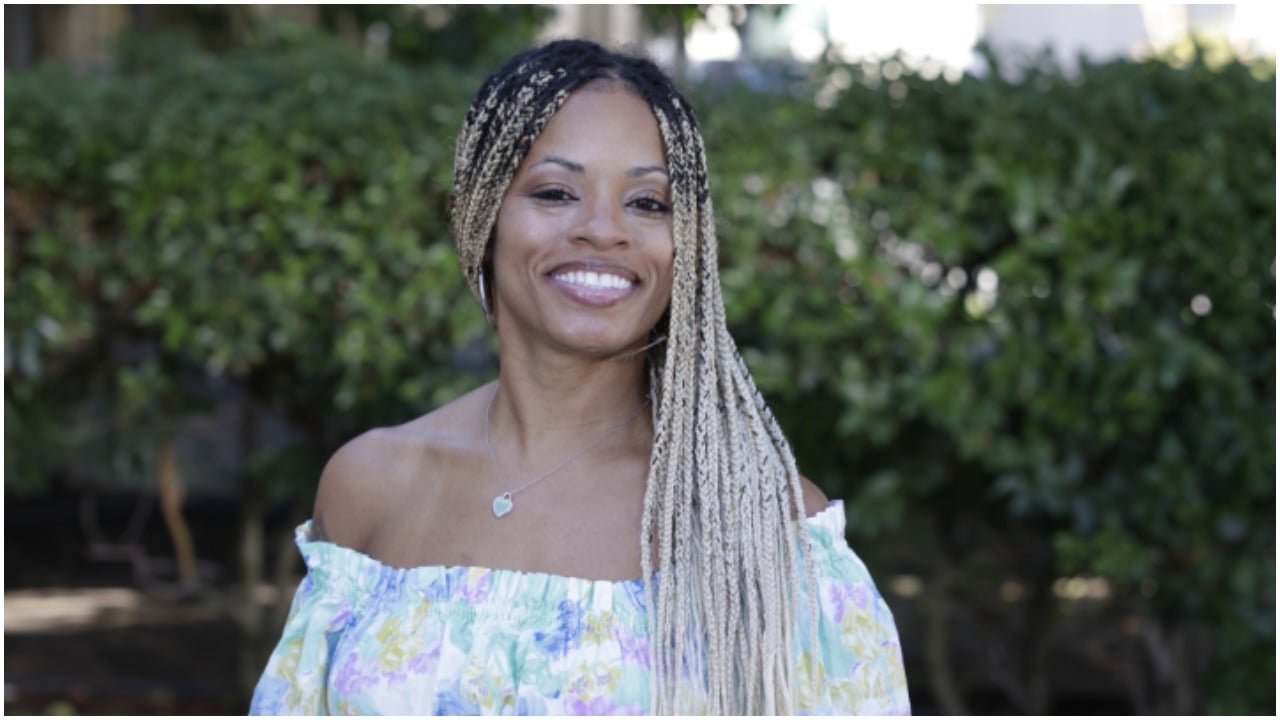 Tiffany Mitchell credited as the mastermind of the Cookout
During the first couple of days in the Big Brother 23 house, Tiffany Mitchell, Xavier Prather, Derek Frazier, and Azah Awasum briefly gathered in the kitchen and agreed not to target one another.
The pact extended to Kyland Young and Hannah Chaddha, and they aligned, wanting to make history in the original franchise with one of the Black players winning.
RELATED: 'Big Brother 23': Tiffany Mitchell Admitted to Week 1 Rogue Vote Shortly Before Eviction
Tiffany hoped to see two Black players occupy the final two seats, so she employed a plan to ensure the other houseguests wouldn't discover the alliance. She suggested they openly partner up with someone else so they would end up on the block next to their duo.
Then, the other Cookout members and their "person" should have enough votes to save their ally. Additionally, if one of them became Head of Household, they would nominate a member alongside their plus one to hide their pact.
The Cookout men targeted Tiffany first
Tiffany's plan seamlessly worked, and the six-person group made it to the final six, becoming the first alliance to advance all their members to the end. Kyland became the following HOH and had to throw the first shot at the once-tight knit group.
Even though he had a final two with Tiffany, he preferred to align with those he deemed as actual competitors. Therefore, he sided with Xavier and nominated Tiffany and Hannah for eviction, with the former as his target. Despite her attempts, she unanimously joined the jury.
The Cookout men taking their first opportunity to go after Tiffany angered many fans as they felt she worked the hardest to make sure their alliance succeeded. Therefore, they disagreed that Derek F. deserved a spot as he hadn't won a competition to help protect the group.
Additionally, when the Cookout men discussed why they wanted Tiffany out first, they claimed she played a selfish game and insisted they created the alliance. However, she backdoored her plus one and closest friend in the house, Claire Rehfuss, out of allegiance to their group. As a result, several Live Feed viewers began accusing the Cookout men of being misogynistic.
She thinks they're only embracing her now due to her AFP win
After leaving the Big Brother house, the alliance, excluding winner Xavier, have hung out in Los Angeles, California, at entertainer Todrick Hall's home.
Regardless of what they said about Tiffany in the house, Derek F. and Kyland have seemingly embraced her, who won America's Favorite Player and the historic $50,000.
RELATED: 'Big Brother' Fans Show Support for Tiffany After the Men Discredit Her Gameplay
During an Oct. 2021 episode of BB21 Jessica Milagros and Kemi Fakunle's podcast Girl Let's Agree to Disagree, Tiffany admitted she felt the Cookout men behaved a certain way to her after the show due to America's reception of her.
She claimed she didn't think they thought she would win AFP and believed they would have treated her differently had she not won. Additionally, Tiffany pointed out the Cookout men weren't showing her the same kind of "love" in the house and thinks America's view of her has changed that for them. Big Brother is available to stream on Paramount+.