'Big Brother': Tiffany Mitchell Might Be Dating a 'Big Brother Canada' Star
'Big Brother 23' star Tiffany Mitchell has been romantically linked to Cookout ally Kyland Young. However, 'Big Brother Canada 10' star Jed Tavernier teased their new romance.
Big Brother 23 star Tiffany Mitchell has teased a relationship with co-star Kyland Young, and many fans believe they're dating. However, a recent picture with Big Brother Canada's Jedson Tavernier is stirring up romance rumors.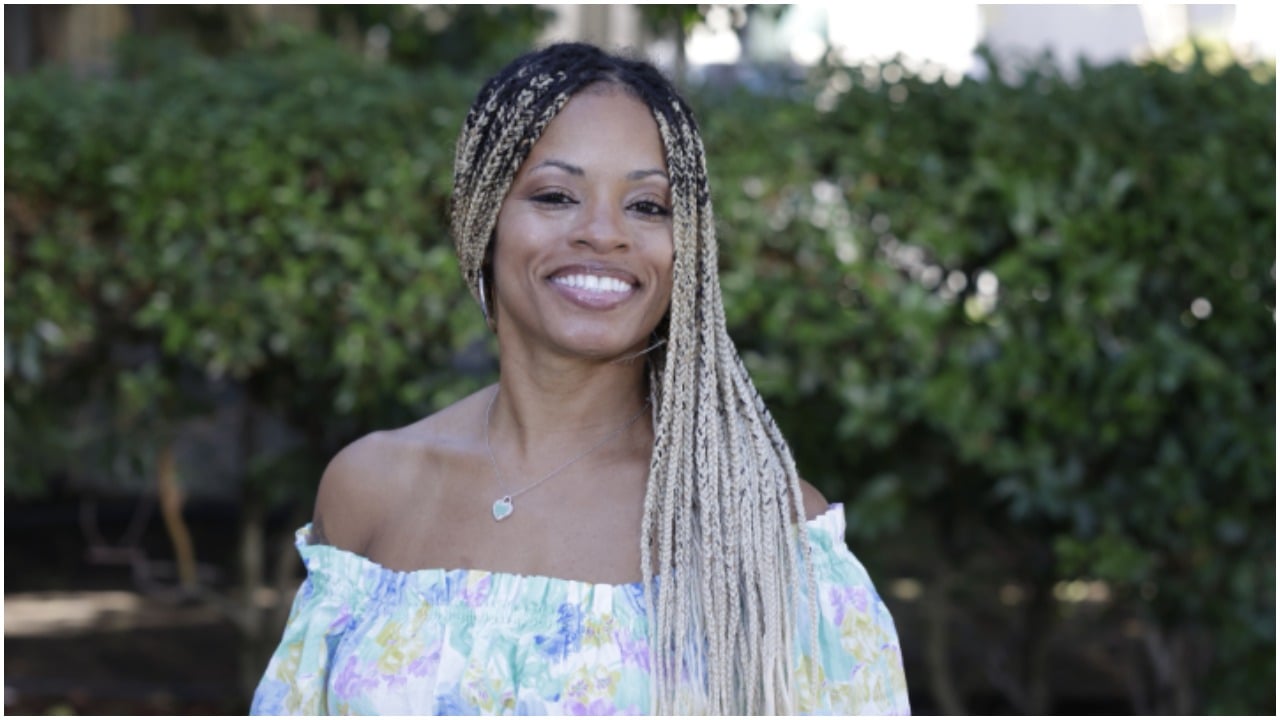 'Big Brother Canada' Jedson teased romance with 'Big Brother 23' Tiffany Mitchell
Shortly after Kevin Jacobs won Big Brother Canada 10, season 9 houseguest Jedson Tavernier posted a picture with Big Brother 23 America's Favorite Houseguest Tiffany Mitchell, kissing her on the cheek, to his Twitter feed.
He captioned it, "I'm a bit shook but still won something tonight." While some fans were excited to see the possible relationship, others were confused as they believed she was already dating BB23 ally Kyland Young.
Additionally, he previously asked his followers for advice on pickup lines to send BBCan10's Summer Sayles. It's unclear if Jed and Tiffany are beginning a relationship or if they're having fun with the Big Brother community who previously "shipped" them.
Following BB23, the Cookout alliance (Xavier Prather, Derek "Big D" Frazier, Azah Awasum, Hannah Chaddha, Tiffany, and Kyland) grew closer with players of color from the BBCan9 franchise including Jed, Breydon White, Rohan Kappor, and winner Tychon Carter-Newman.
Fans were shipping Tiffany and Jed at one point as Jiffany
In one instance, Tiffany, Breydon, and Rohan were on Instagram Live together when Jed hopped on. Before joining, the reality star claimed she hadn't met him yet and didn't know "his energy," but the BBCan9 star pointed out she previously followed him on social media.
During the Live, a fan noted Jed's attractiveness "caught Tiff off guard," and the season 23 houseguest admitted, "he alright!"
The BBCan9 houseguest also asked about her relationship with Kyland, and she showed him she was currently on a video chat with him as he was with two other women. She muted herself to talk to Kyland and his friends at one point.
Following the Live, fans, who were already shipping Tiffany and Kyland as Tiland, switched to Jed and Jiffany. He responded to the outpouring by publicly reaching out to the BB23 star about hosting weekly "TedTalks" together. However, likely as she's not always active on Twitter, Tiffany hadn't responded. 
Jed and Tiffany on 'Big Brother'
Tiffany and Jed played completely opposite games during their versions of Big Brother. Although they were both a part of major alliances, Jed became a target early in the competition due to his physical prowess.
Even though he saved himself by winning Head of Household, it ultimately proved disastrous as it cost him his number one ally, Tychon.
The following week, he found himself nominated and used the Power of Veto to save his showmance, Beth Bieda. Deemed as one of the worst moves in BBCan history, his choice to remain on the block resulted in his eviction. On the other hand, Tiffany initially played a more strategic game as she created a successful roadmap for The Cookout to navigate the competition.
She later won back-to-back Head of Household competitions, the first to do so, but became the first evicted from her alliance. Her dominant gameplay and likable personality won her America's Favorite Houseguest.