'Big Brother': Tiffany Responds to 'Jiffany' Versus 'Tiland' Fans After Her Live With Jedson Tavernier
The cast of Big Brother 23 is still keeping their fans talking. Tiffany Mitchell and Kyland Young have been the subject of dating rumors for some time now. Fans call them "Tiland," but there might be some competition, and Tiffany is responding to that.
Tiffany Mitchell of 'Big Brother' went on Instagram Live with Jedson Tavernier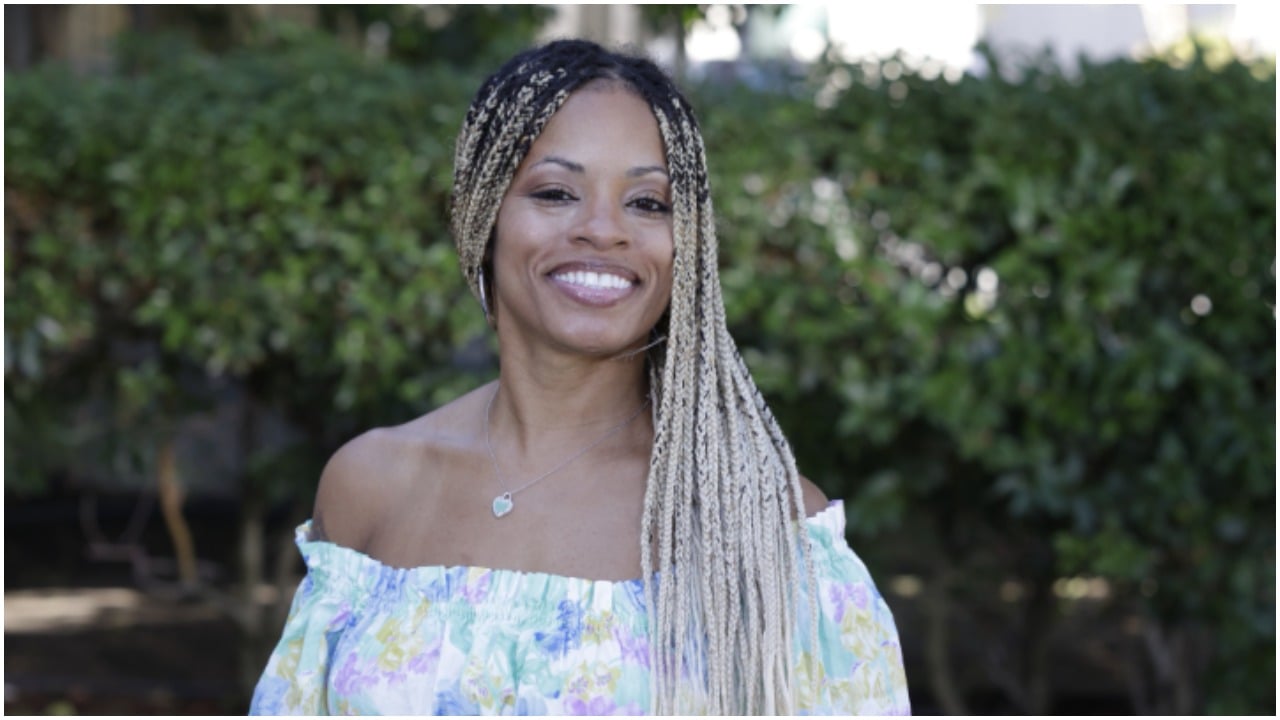 The Big Brother 23 cast and Big Brother Canada 9 cast continue to grow closer after their seasons. Jedson Tavernier placed sixth on Big Brother Canada. He went on Instagram live with Tiffany with Breydon White and Rohan Kappor from his season.
Before Jedson joined them, Tiffany said, "Not Jed trying to come through. I don't even know him, so I don't even know what his energy is going to be like. Jed, I hope you're ready!" He then joined them.
"Tiff, what's going on here? You've been following me for a minute. You don't know who I am?" he asked. "Not you coming for me on live," she told him. 
Tiffany then noticed a fan's comment. "Somebody said him being fine caught Tiff off guard. He alright!" she said. "He alright. He fit in with the BB Can guys. They're alright."
Jedson then asked, "You have Kyland holding you down or what?" She then showed she was on a video call with Kyland. He was with two other women. "Why are you hugging on him like that?" Tiffany asked, then showed Kyland with the other women. She then muted herself to talk to them.  
Tiffany responds to 'Jiffany' versus 'Tiland' tweets 
The live led to some fans shipping Tiffany with Jedson. She responded to their tweets about it.
"Tiff saw Ky hanging around all those women in DC and was like bet… I'm gonna go massively flirt with Jed on her own IG Live, and you know what, good for her. #bb23," one fan tweeted. Tiffany responded with a gif of herself on the CBS show saying "We all can't win…and that's the bottom line."
"It can either be Tiland or Jiffany… Kyland better act right..   We are team Tiffany.. And tonight Monique chose Jed.. we will bask in Jiffany for the night and come back to Tiland tomorrow when Ky has some act right… #bb23," another fan wrote. Tiffany replied, "[skull emoji] to ALL the comments."
"​​Not Tiff knowing she already fulfilled this fantasy with Kyland," a third fan tweeted. Tiffany responded with the eyes emoji.
Some fans aren't ready to let go of Tiland just yet. "I'm blocking some folks who support Jiffany over Tiland idc #BB23," one fan wrote. Tiffany simply responded with, "lol."
Tiffany and Jedson might collaborate more
It looks like Jedson wants to collaborate with Tiffany more. He tweeted, "Y'all are saying JIFFANY. I'm thinking, TED. 'TEDTalks: After Dark' Weekly. @absolutelytiff you down?" She replied, "TEDTalks: After Dark."
Fans will have to stay tuned to see what they do next. But it looks like they're all having fun with fans.