'Big Brother': Tyler Crispen and Angela Rummans Responds To Cheating and Separation Rumors
'Big Brother' stars Tyler Crispen and Angela Rummans respond to rumors that she cheated on him while he competed in 'Big Brother 22: All-Stars.'
Big Brother stars Angela Rummans and Tyler Crispen began dating following their time on season 20. Although Crispen returned two seasons later for All-Stars, Rummans stayed home. A few months after the show wrapped, rumors circulated that she cheated on her boyfriend while he competed. The couple has since responded to the reports and explained their social media absence.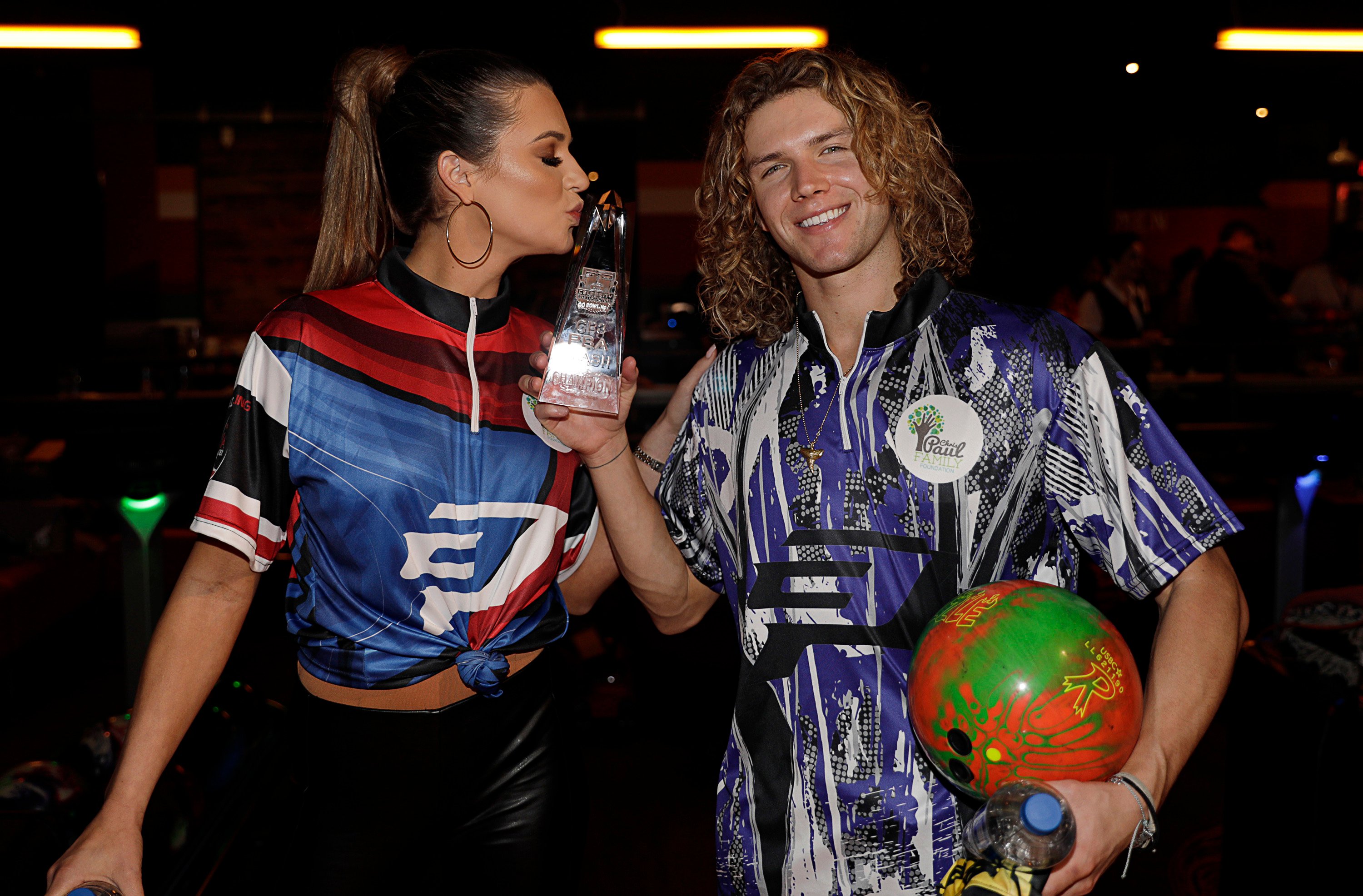 Tyler Crispen and Angela Rummans began dating after 'Big Brother 20'
Despite having the same hometown of Hilton Head, South Carolina, fitness model Angela Rummans, and lifeguard Tyler Crispen didn't meet until the summer of 2018 while competing in Big Brother 20.
During the first week, Winston Hines connected the two as allies in the Level Six alliance. The two went on to dominate the competition, winning a total of 11 challenges throughout the season.
The couple successfully downplayed their relationship to avoid becoming a target and made it to the final four together. However, outsider JC Mounduix won the last Head of Household competition and cast the sole vote to evict her.
Although Crispen made it to the final two, where he argued his case in front of the jury, he lost in a close 5-4 vote. However, he went on to win America's Favorite Houseguest and Rummans' heart.
The couple began dating following the show and traveled to several countries before settling down in their hometown. They have since launched a jewelry company, Naut and Chain, and she released a vegan cookbook.
Brent Wolgamott claimed Crispen and Rummans broke up
After two years of being together nearly every day, Crispen decided to return to Big Brother for its second all-stars season. He had a hard time without his girlfriend and contemplated leaving several times before his eviction.
In January 20201, a few months after the show, podcaster Brent Wolgamott claimed he heard that Rummans cheated on her boyfriend while he competed on the show with an ex who reportedly lives in the same city.
Additionally, fans supposedly snapped pictures of her with the mystery man hanging out for proof. Rumors also circulated that Crispen didn't find out until recently and secretly dumped her for the alleged indiscretion.
Shortly after the reports broke, Crispen and Rummans responded.
Crispen and Rummans responded to break up rumors
Rummans uploaded a now-deleted video of the couple to her Instagram Story eating breakfast together and claimed the two haven't "split up" and are still dating.
Believing her previous social media silence played a role in the rumors, the BB20 star sarcastically apologized for not posting daily pictures with her boyfriend. In the background, Crispen corroborated her story and asked US Weekly to stop emailing them.
Rummans posted another short clip of him kissing her on her cheek and jokingly that it was "pre-recorded." Following their response, their fans wanted clarification from Wolgamott.
After going back and forth with several "Tangela" fans, he claimed he was "shady, not mean" before issuing an apology statement. Although the podcaster didn't name the couple, he noted he shouldn't have gotten involved in their relationship.
Rummans later revealed she hadn't been active on social media because her grandfather died from COVID-19. Big Brother 23 returns in the summer of 2021.