'Big Brother': Tyler Crispen Says He Was Being 'Genuine' When Trying to Quit, but Was 'Pushed'
Fans noticed Tyler Crispen struggled during the all-star season. He tried to quit Big Brother, but was unsuccessful. He answered if he was being genuine and what his mindset was when it didn't happen. [Warning spoilers for the Oct. 8 episode!]
Tyler Crispen tried to quit 'Big Brother 22'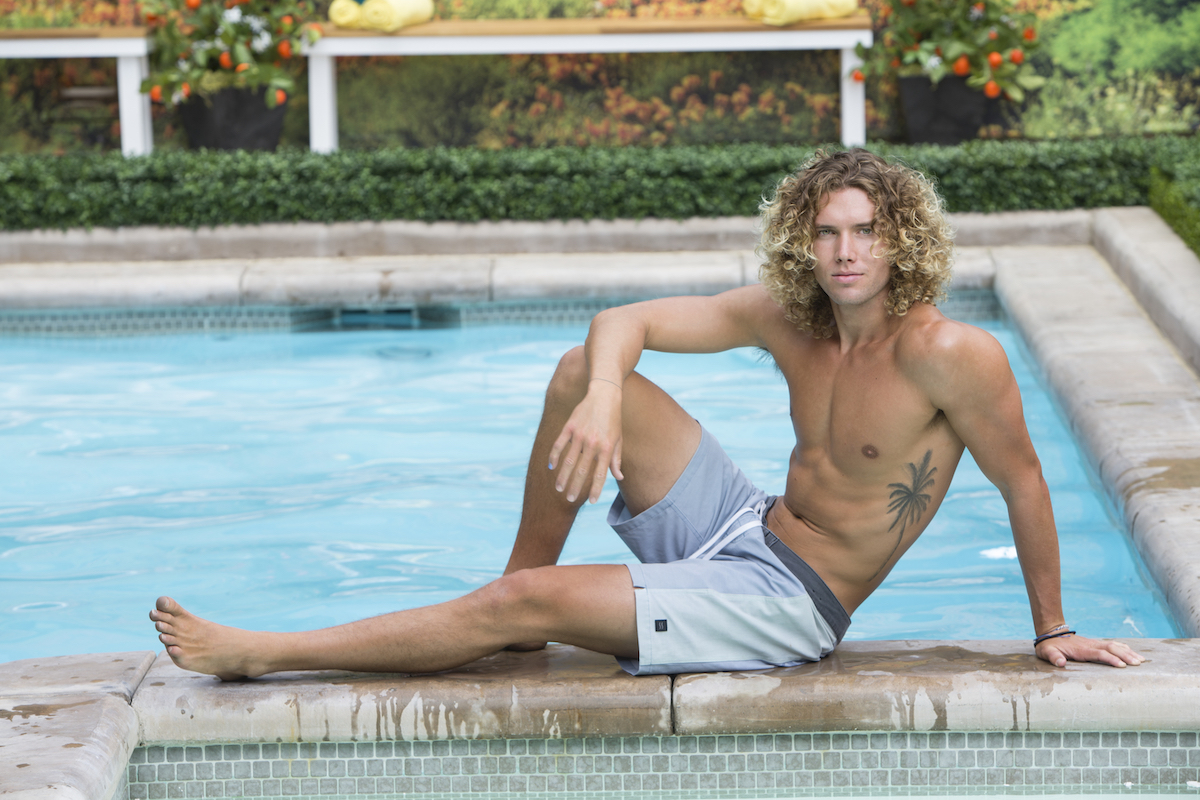 Christmas Abbott put Bayleigh Dayton and Da'Vonne Rogers on the block in week 5. Tyler made the surprising proposal to be evicted instead.
This was surprising because he had a final two deal with Christmas. But he claimed he wanted to go home and was in support of Bayleigh and Da'Vonne's "cause." They often talked about wanting a Black person to win the show, which hasn't happened yet.
Bayleigh and Da'Vonne seemed hopeful that their game wasn't over. But Christmas refused to send him home because it would be bad for her game. Tyler then went back to playing the game against them, and fans weren't happy about it.
He said it was genuine
Tyler was evicted in week 9. He did an interview with Gold Derby and was able to talk about his failed goal of getting evicted earlier.
"I honestly did not think Christmas was going to push me on that because it was kind of an out-there thing to do," he said. "I was being genuine in my intentions, like I really wanted to just do the right thing, what I felt was right in my mind. And I thought Christmas was going to go for it, but she pushed me on it, and it made me really click in the Big Brother zone because I wasn't fully in the game at that point."
He continued, "I really had so many other intentions, and in my heart, I wanted to do the right thing this time and make sure that the right people were getting to the end, who I felt were deserving, so I tried to make that happen. But when Christmas pushed me on it, I realized like, 'OK, this is obviously not a good game move for her, so I'm gonna have to get in my zone, and that's just the way it's going to be,' which made me sad."
Bayleigh Dayton defended Tyler
Bayleigh made a video about her time on the show for her fans. She defended Tyler and gave her theory on why he talked about their cause.
"I know Tyler's not racist. It's not that," she said. She later added, "He wanted to go home. He was really sad. He missed Angela [Rummans] very bad. He wanted to convince [Da'Vonne] and I to go along with his plan and the only way that could be done, the only way we would believe him is if he brought up Black Lives Matter."
Unfortunately for him, the plan didn't work. Now Tyler will be in jury to vote on this season's winner.