'Big Brother': Which Zodiac Sign Claims the Most Winners?
Since 2000, over 500 U.S. houseguests have competed on Big Brother with only 21 of them taking home the title and grand prize. The winner usually came out on top due to their likability, physical prowess, strategic plans, and a little bit of luck on their side. Does one's horoscope also play a factor?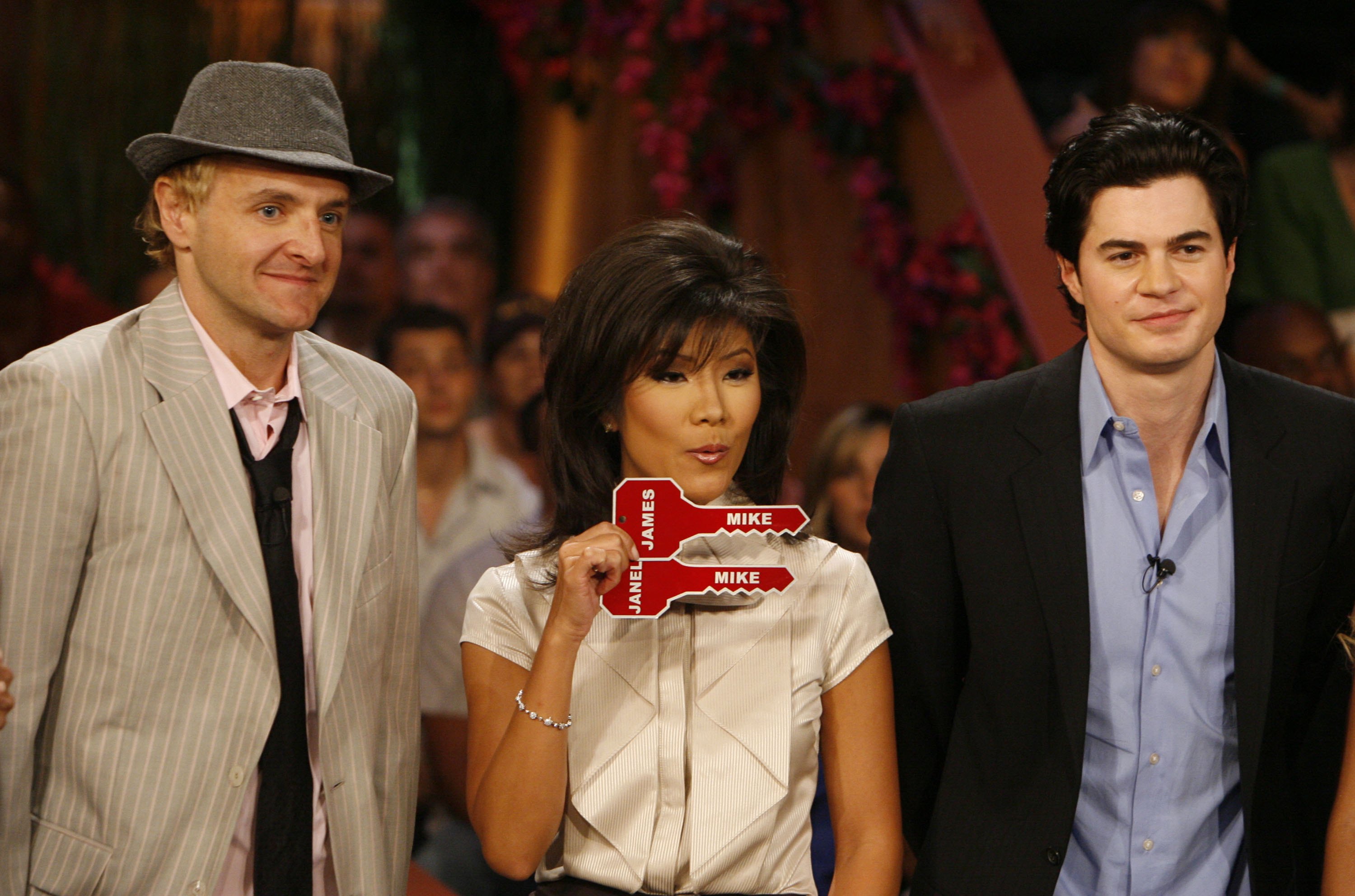 Only one Leo and one Virgo 'Big Brother' winner
The leader of the Friendship Alliance, ER nurse Maggie Ashburn (Aug. 14), became the winner of season 6 over her ally in a close 4-3 vote. She is a Leo, traditionally described as competitive people, especially when it comes to work due to their desire to be the best.
Dan Gheesling (Sept. 1), who's highly considered one of the greatest BB champs, is currently the only person to win unanimously. Although Virgos like himself aren't typically thought of as very competitive, their instincts kick in when presented with a challenge.
Rachel Reilly and Andy Herren, the only Libra and Scorpio Big Brother' winner
Fan-favorite player Rachel Reilly Villegas (Oct. 16) returned for season 13 and dominated physically before winning the entire game. Libras are often described as balanced individuals who can become combative when getting super competitive due to their edgy nature.
Scorpios, such as BB15 champ Andy Herren (Nov. 14), are thought to be very competitive and intense while having a carefree and sensitive side that's often overlooked.
Lisa Donahue and Derrick Levasseur share the Aquarius sign
Season 3 winner Lisa Donahue (Feb. 4) and Derrick Levasseur (Feb. 3) played very different games. Still, both wanted to prove they are the best, typically how those who share the Aquarius sign are when it comes to competition.
Additionally, winning is everything to them as they're more concerned with achieving something meaningful.
Two 'Big Brother' winners are Pisces
In 2000, New York-based student Eddie McGee (Feb. 24) took home the $500,000 by receiving 59% of America's vote. 12 years later, 21-year-old engineering student Ian Terry (Mar. 19) defeated one of the best players in the franchise's history in a 6-1 vote.
Pisces are said to have a competitive side that takes others by surprise, which is true in Ian's case. The other houseguests initially saw him as a meek naive player until he swept the three final Head of Household competitions.
However, Eddie was one of the only competitors that openly talked about his desire to win the money during his season.
'Big Brother' winners that share the Taurus sign
College graduate Drew Daniel (Apr. 28) took home the coveted title in 2004 (BB5) in a close 4-3 vote. Five years later, controversial houseguest Adam Jasinski (Apr. 30) almost unanimously won season 9 over his ally.
While Tauruses are not considered especially competitive, they generally love being the center of attention and get along with most people. Drew, who never got nominated throughout the season, and Adam or "A-Baller," were very well-liked by their houseguests, which ultimately helped them win.
Two 'Big Brother' winners share Gemini and Sagittarius signs
Geminis, such as season 12 winner Hayden Moss (May 27) and BB21 champ Jackson Michie (Jun. 13), are thought to have the "gift of manipulation" that gives them an advantage when it comes to competition.
Season 11 champ Jordan Lloyd Schroeder (Nov. 21) and BB17's Steve Moses (Dec. 10) are under the Sagittarius sign and described as people who aren't incredibly competitive but unable to turn down a challenge.
Three 'Big Brother' winners are Capricorns
One of the most recognizable BB winners, Dr. Will Kirby (Jan. 2), won season 2 in a 6-1 vote and nearly made it to the final two a few seasons later during All-Stars. Josh Martinez (Jan. 4) took home the title in season 19, followed by Kaycee Clark (Dec. 26), who became the winner of BB20.
Experts describe Capricorns as competitive individuals who love to win but can resort to ruthless gameplay.
The majority of 'Big Brother' winners belong to the Cancer zodiac sign
Four former winners, season 8 champ Dick "Evel" Donato (Jun. 24), BB18's Nicole Franzel (Jun. 30), BB7 winner Mike "Boogie" Malin (Jul. 16), and season 4's Jun Song (Jul. 19), belong to the Cancer zodiac group, giving the horoscope the title for having the most winners.
Surprisingly, Cancers ranks last when it comes to competitive signs due to their sensitive nature. However, they are known for their loyalty, emotional depth, and ability to figure out when something's off, which are vital qualities in a game like Big Brother.
Follow Tamara Grant on Twitter.