'Big Brother': Why Alyssa Lopez Didn't Want to Eat Slop for Another Week
Fans of Big Brother know that there are "haves" and "have-nots" each week in the house. The "haves" get to sleep in normal beds and consume whatever food is available in the house. "have-nots" are relegated to an uncomfortable room designed to lower the houseguests' quality of sleep, and all they can eat for the entire week is slop. 
From seasons 11-15 of the popular show, houseguests competed in weekly competitions to determine who would be "haves" and "have-nots." Now, the "have-nots" are chosen in other ways, such as being among the first few people to lose Head of Household competitions. 
But some houseguests aren't too happy about the food punishment. Recently, houseguest Alyssa Lopez became a "have-not" one too many times and complained about it in the live feeds. Here's what she had to say about why the food punishment is so unhealthy, not just for her, but for viewers at home to see.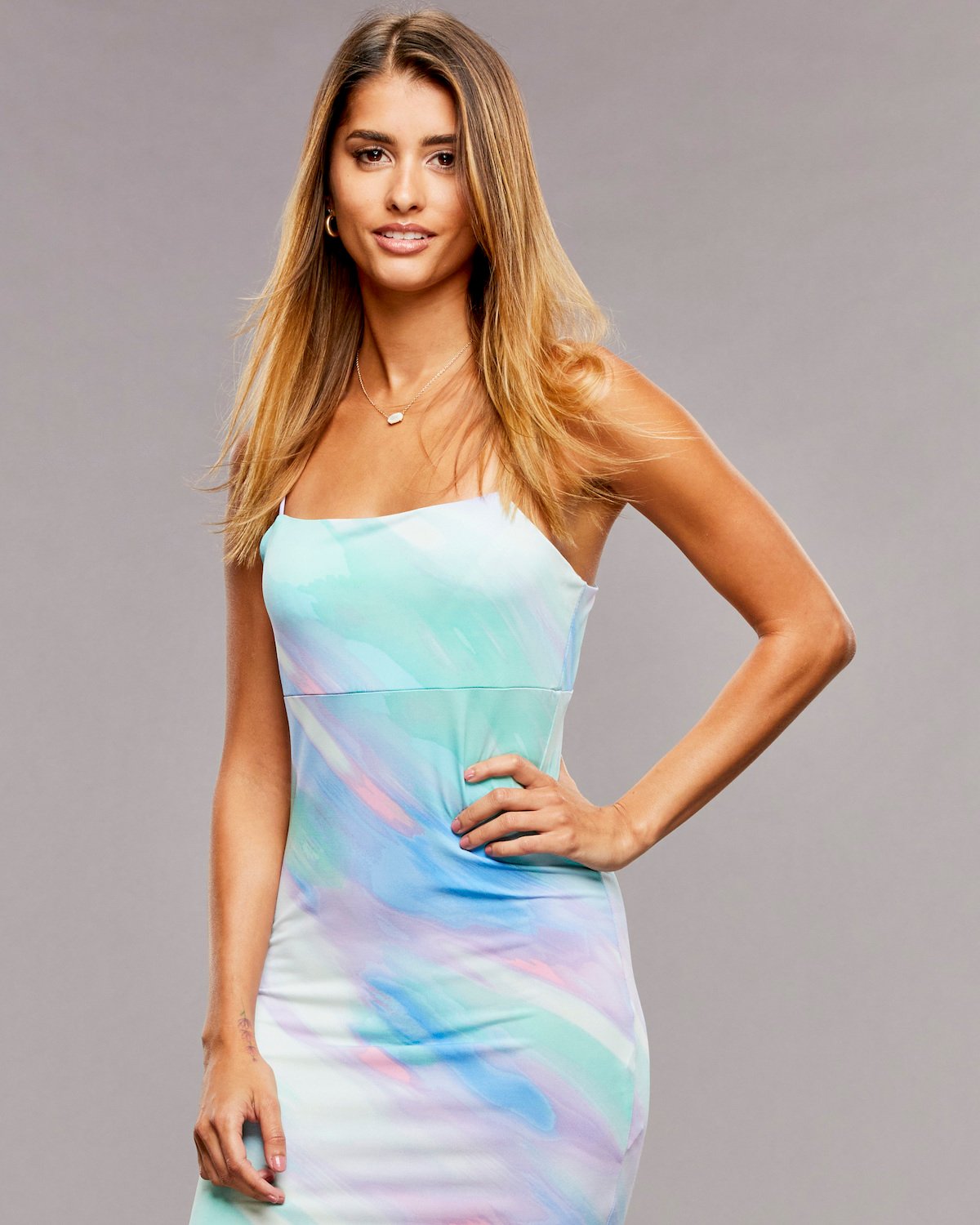 Who is Alyssa Lopez?
Alyssa Lopez is a 25-year-old swimsuit designer from Sarasota, Florida. In her bio for CBS, Lopez describes herself in three words as "witty, sarcastic, and outgoing." 
In her bio, she said she thought the most difficult part of living in the Big Brother house "would be having to suck up to Houseguests I may not get along with.
"I have a very hard time putting on a fake smile because I wear my emotions on my face. I always say what is on my mind and I know in the Big Brother house that can put a huge target on my back. I will have to learn to keep quiet during situations where it is probably best not to say my opinion to help my own game."
Lopez didn't mention slop, perhaps not realizing how difficult following the eating and sleeping rules of "have-nots" can be. 
Lopez is one of the few remaining players in the game who is not part of the six-person secret alliance "The Cookout." With only eight people left in the game, she not only has to endure another week as a "have-not," but she also unknowingly has a huge target on her back. 
Why didn't she want to eat the 'Big Brother' slop?
Slop is an oatmeal-like dish made of steel-cut oats, water, and a mixture of protein and vitamin powders. It's enough to survive for a few weeks, but slop is a punishment designed to weaken houseguests for competitions. 
During this week's Head of Household competition, Lopez was one of the first to lose the endurance challenge. This made her a "have-not" for the third time this season. 
Lopez was visibly upset, and she explained that she dislikes how skinny she gets when all she's eating is slop. In the live feeds, Lopez explained to fellow houseguest Hanna Chaddha that she looks like she's "sucking in" when she's on slop. She doesn't want girls watching the show to see that and think that it's healthy. 
"I'm already very skinny, and when I'm a have-not, I get to the point where I'm sucking in almost, and I don't want girls watching to think that's good to look at," Lopez told Chaddha. "Because I'm the pretty girl, I don't want girls looking at it like that's healthy. That's what upsets me.
"When I'm a have-not, it looks like I'm sucking in. I just don't want girls looking at that and being like, 'Oh, that's the girl that Christian wants, I need to look like that.'"
Christian Birkenberger praises Alyssa Lopez for her stance
Christian Birkenberger was Lopez's showmance partner who got evicted earlier in the season. Since being sent home, Birkenberger has been very active on social media. He has been watching and commenting on the rest of the season while rooting for Lopez. 
After seeing the clip of Lopez talking about slop, Birkenberger praised her for speaking up about beauty standards. 
Birkenberger tweeted the clip and wrote, "It's very important for everyone to recognize the message Alyssa is saying here. Beauty is not defined by your figure so please dont aspire to look like anyone but yourself. Being a have-not is not a diet plan to getting a "Beach bod", it's a punishment."
He followed this up with another tweet that said, "Please don't view slop or any other unhealthy diets as a way to get in shape, you're beautiful for being you."
Not only does Birkenberger support his partner, but he also supports her stance on impossible beauty standards.