'Big Brother' Winner Cody Calafiore Denies Pre-Gaming Rumors: 'There Wasn't a Big Alliance'
'Big Brother' winner Cody Calafiore denies pre-gaming rumors that overshadowed the season. He claims he made the relationships that made him successful.
Before Big Brother 22 premiered, rumors circulated that season 16 champ Derrick Levasseur set alliances up for his former ally and close friend, Cody Calafiore. As a result, several fans have disregarded Calafiore's historic win. The recent champ appeared on Rob Has a Podcast and denied the pre-gaming reports.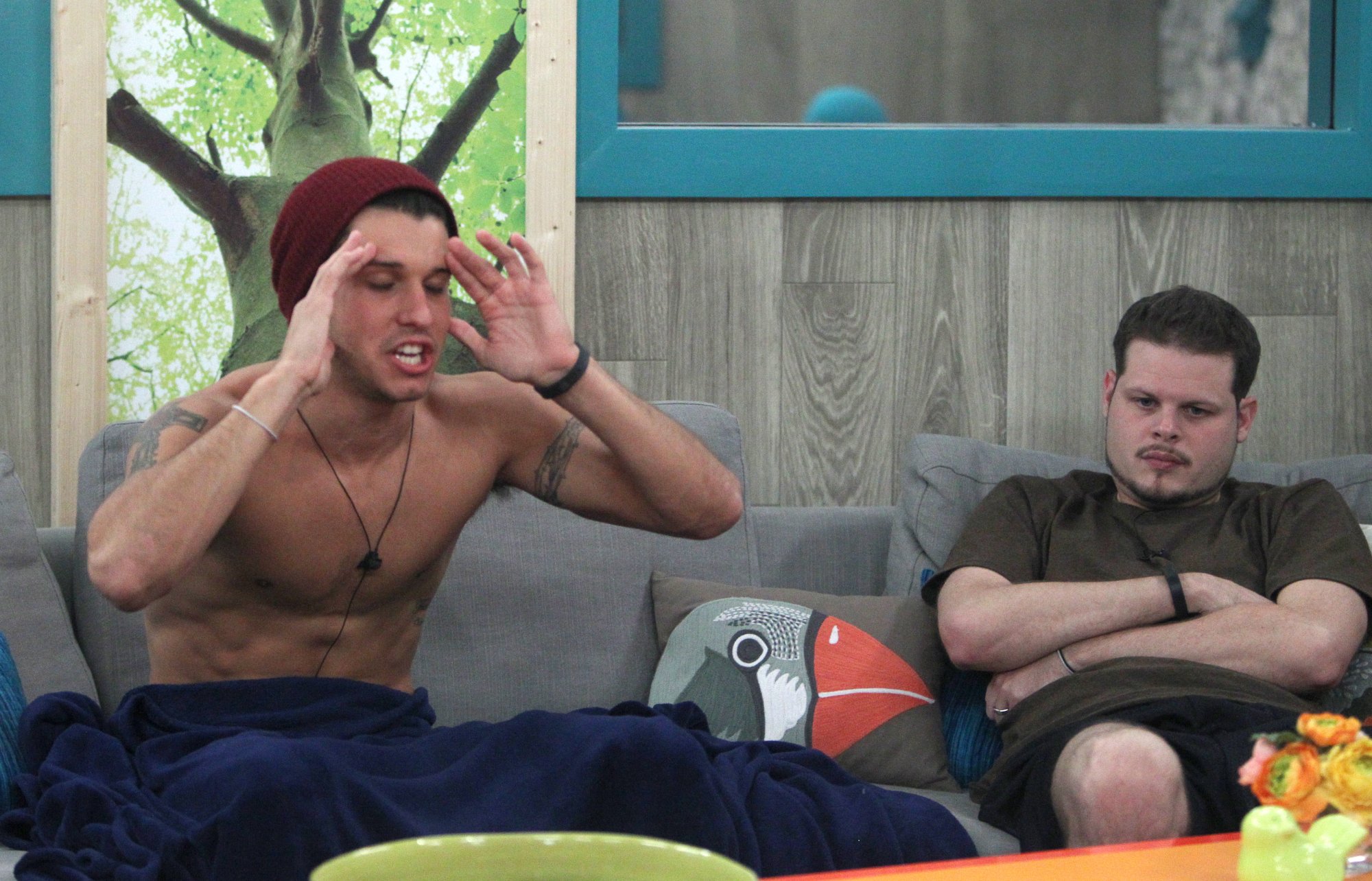 Many fans believed Derrick Levasseur and others pre-gamed before 'Big Brother 22'
In June 2020, rumors began circulating that the BB22 cast would feature only returning players for the first time in 15 seasons. Allegedly, Dan Gheesling and Derrick Levasseur were contacted and agreed to compete at one point before backing out.
While the two claimed they chose not to return due to family and COVID-19 concerns, rumors spread that BB18 winner Nicole Franzel played a part in their removal from the cast.
According to a YouTuber who cites former houseguests as his sources, Franzel did not receive an invitation for BB22 but pretended she did to get into group chats, supposedly created by Gheesling and Levasseur, in which the participants reportedly made alliances before the season, otherwise known as pre-gaming.
The BB18 champ then allegedly "snitched" to producers about the group chat, which supposedly resulted in them dropping Gheesling and Levasseur from the cast.
Levasseur quote tweeted the YouTuber and admitted he "wasn't happy with Nicole," causing many people to believe the rumors. The BB16 champ has since denied all participation in pre-gaming.
Fans blame pre-game alliances for making 'Big Brother 22' boring
During the first week of BB22, Memphis Garrett approached Cody Calafiore with a final two pact. Many fans didn't understand the immediate connection as Calafiore admitted he didn't know other returning houseguest Keesha Smith, who competed in the same season as Garrett.
Additionally, Calafiore and Garrett placed second to Levasseur and Gheesling, respectively, causing many fans to believe the legendary players set them up before the season.
The BB10 runner-up extended their final two into a six-person alliance, The Committee, and they went on to dominate BB22. The strong coalition controlled the house nearly every week, resulting in a dull and predictable season for the viewers.
Although Calafiore played a flawless game and unanimously won, several viewers discounted his victory because they believe Levasseur set alliances up for him before the season began. However, the BB22 champ refutes the rumors.
Cody Calafiore denies pre-game rumors
In a Nov. 14 interview with Rob Has a Podcast, Calafiore admitted he talked to Levasseur before entering the house because they're good friends and have previously played together.
While he did speak to his former ally, Calafiore denies reaching out to others before the season. However, he knew others were "talking" because it caused their information to leak, which he used to "prepare" by watching their seasons.
The BB22 winner also denied the existence of a "big alliance" going into the house and claimed there weren't "a bunch of conversations" that already happened.
Additionally, Calafiore noted that those who had previous relationships still had to "navigate them" once the season began. The most recent champ claimed he only had a pre-existing relationship with Nicole because of her working relationship with his brother in BB18 and knew he would "click" with Enzo Palumbo due to their New Jersey roots.
Therefore, Calafiore maintains he made the connections that ultimately helped him win the show.
Follow Tamara Grant on Twitter.