This 'Big Brother' Winner Is in Nicole Franzel and Victor Arroyo's Wedding Video
Nicole Franzel and Victoria Arroyo met on Big Brother 18. They later fell in love and became engaged during their appearance on Big Brother 19. The newlyweds teased their wedding video, which features an appearance by a Big Brother winner.
Which 'Big Brother' Winner is in Nicole Franzel and Victor Arroyo's Wedding Video?
RELATED: 'Big Brother': The Rumored Reason Nicole Franzel Invited Specific Houseguests to Her Wedding
The married couple released a teaser of their wedding video on Instagram. It starts with them dancing with their guests. There is also a clip of them posing for their wedding pictures. There are more scenes of their wedding party and more dancing.
The video shows Josh Martinez, who won Big Brother 19, enjoying himself on the dance floor. This comes as no surprise given talks about which alumni received invitations to the event. But that's the only star that has been spotted in the teaser. More are likely to appear in their full video on YouTube.
"Our Wedding Film the first 30 seconds—full video will be posted June 6th on our brand new YouTube Channel! This part of the video is soooo cool, it reminds me of a movie!! The full vid is a real tear-jerker," Franzel captioned the post.
Nicole Franzel talked about her wedding on 'Big Brother'
RELATED: 'Big Brother': Nicole Franzel Says She Didn't Come Back for the 'Wrong Reasons'
Franzel last appeared on Big Brother 22. She invited multiple cast members to her wedding, but that led to some drama during the season.
Franzel was in The Committee alliance, which wanted to evict Janelle Pierzina. They were successful, and Franzel didn't hold back in her message to Pierzina.
"I know you probably don't want to come to my wedding, so just don't worry about it," she told Pierzina. Pierzina later shared her wedding invitation on Twitter and dissed it.
The couple was originally planning a destination wedding, but they changed their plans. They married in Winter Park, Florida, on March 16, 2021.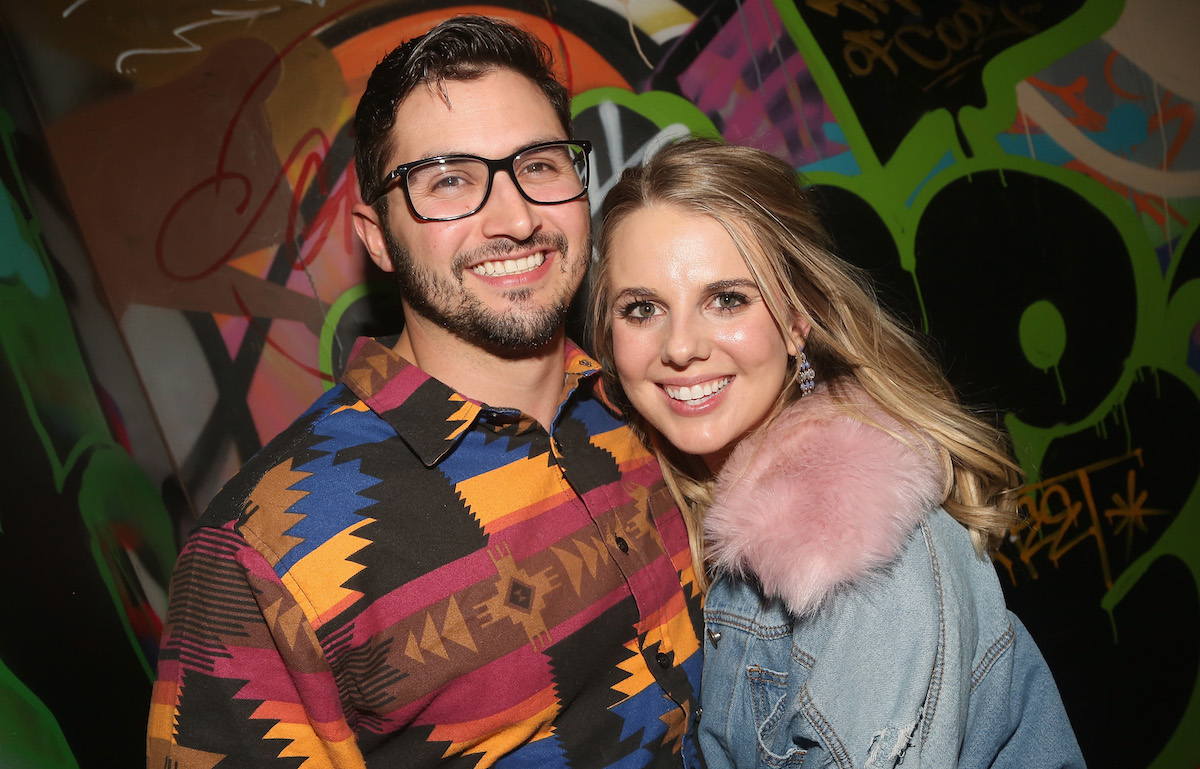 RELATED: 'Big Brother' Engagement: How Victor Arroyo and Nicole Franzel Fell in Love
"It feels amazing! We've been waiting for this moment for so long, and it's finally happened," the couple told Us Weekly. "All the stress of having a wedding is lifted off our shoulders. Now all our attention is focused on having a healthy and happy baby."
It sounds like everything went as planned after a lot of hard work. "This day could not have been more perfect," they said. "Yes, it was daunting and stressful to have to move the wedding so many times, but at the end of the day, we are so happy with how everything came together and are excited for our next chapter."
Soon fans will get to see more of their big day. There is a good chance more stars from Big Brother will be in the full video.