Big Hit Entertainment Forms Strategic Partnership With YG Entertainment
Big Hit Entertainment was formed in 2005 by Bang Si-hyuk and is known for managing K-pop groups BTS and TOMORROW X TOGETHER. Through the subsidiary beNX, Big Hit launched Weverse, a global fan platform that allows fans to communicate with BTS, TXT, GFRIEND, SEVENTEEN, NU'EST, ENHYPEN, CL, P1Harmony, Weeekly, SUNMI, HENRY, Dreamcatcher, and Gracie Abrams.
On Jan. 27, Big Hit Entertainment set out to strengthen its reach with global fan community platforms and invested in YG PLUS, a subsidiary of YG Entertainment. On the same day, Naver invested in beNX, leading beNX and Big Hit to acquire Naver's famous VLIVE platform.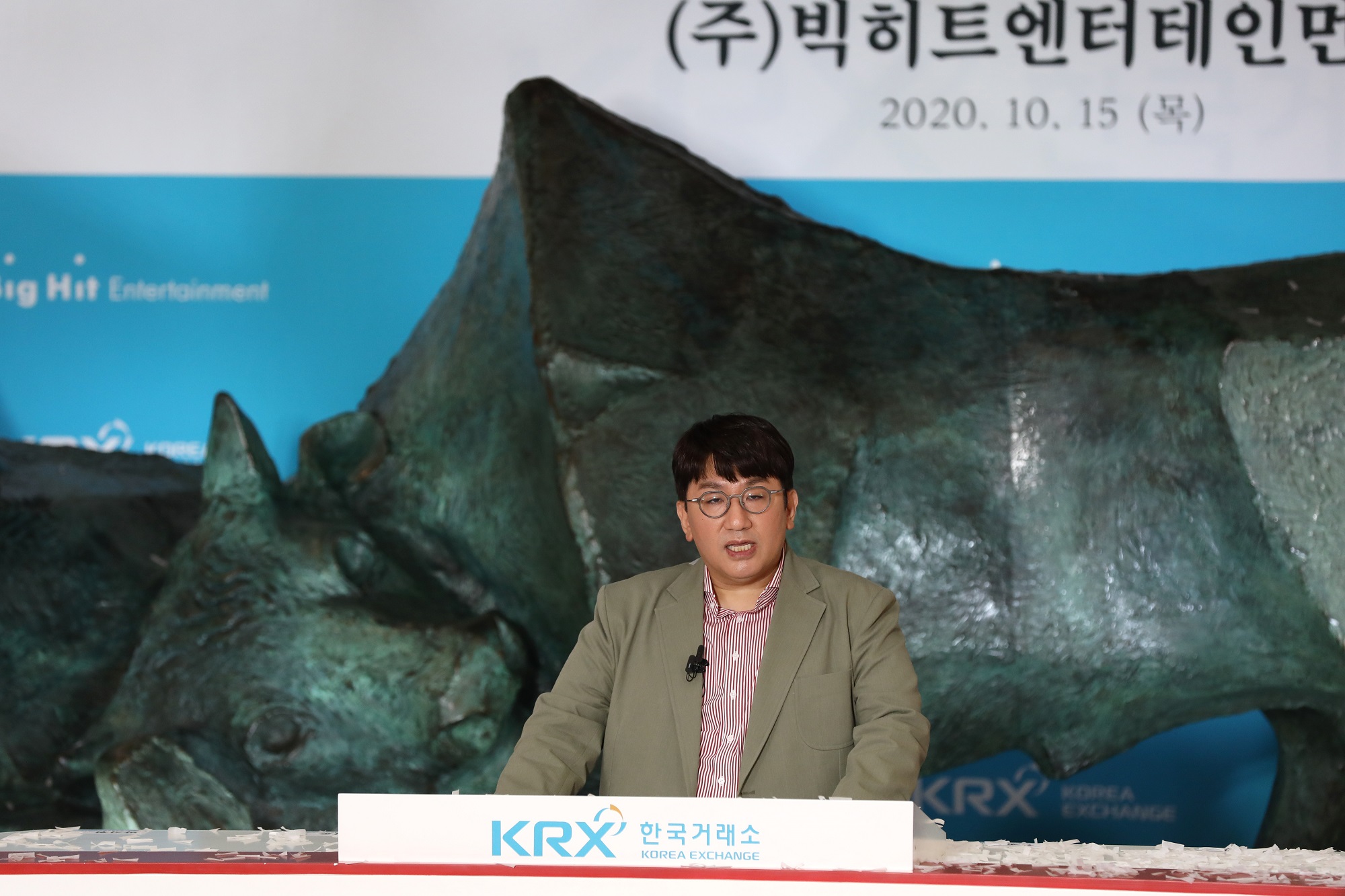 Big Hit Entertainment invested in YG Plus
Following a board meeting, Big Hit Entertainment and beNX invested 70 billion won ($63 million) in YG PLUS. According to a press release, Big Hit invested 30 billion won and beNX invested 40 billion won into the YG Entertainment subsidiary.
YG Entertainment is one of Big Hit Entertainment's primary competitors and is known for managing K-pop groups BLACKPINK, BIGBANG, and TREASURE.
The investment is thought of as a "strategic cooperation" with the goal of creating "synergy by utilizing various artist IPs." As a result of the investment, YG Plus will use Weverse to reach global fanbases while simultaneously aiding "Big Hit's music distribution and merchandise business."
Both companies released statements about the investment
After Big Hit's board meeting on Jan. 27, both YG Plus and Big Hit Entertainment released statements in a press release.
YG Plus said, "The two companies have always strived for the best in their respective fields, we have now begun a new chapter."
"We look forward to the synergy between YG PLUS, which has established a strong network in a wide variety of fields such as distribution and merchandise production, and Big Hit and beNX, whose fortes are artist IP and platforms," said Big Hit Entertainment.
Big Hit continued, "We will grow together through a wide range of collaborations that will have a wide-ranging impact on the entertainment lifestyle."
Naver invested in Big Hit Entertainment's beNX
VLIVE is a well-known streaming service where celebrities stream content and communicate directly with fans. The streaming website also broadcasts live performances and reality shows.
In a board meeting on Jan. 27, Big Hit Entertainment approved Naver's investment of 354.8 billion won ($321.6 million) in beNX. According to a press release, it was also decided that beNX will be renamed WEVERSE COMPANY Inc.
With Naver's investment in beNX, Big Hit will acquire VLIVE through beNX. The companies will work together to create a new platform that combines the functions of Weverse and VLIVE.
"The new global fan community platform will become an unrivaled player in the global entertainment market by adding K-content to the globally competitive K-technology," Naver said in a statement.
 
Big Hit Entertainment said, "We look forward to the synergy between Weverse and V LIVE through a full-scale cooperation with Naver, through which we will reach an unrivaled position in the global market with our more advanced fan community platform."