Big Hit Music Announces BTS' Jimin Has Recovered From COVID-19
In a recent Weverse post, Big Hit Music announced that Jimin of BTS officially recovered from the coronavirus (COVID-19).
Jimin of BTS has officially recovered from the coronavirus (COVID-19). On Feb. 5, Big Hit Music published a new announcement on Weverse that Jimin tested negative for the coronavirus and will continue recovering from appendicitis surgery from home.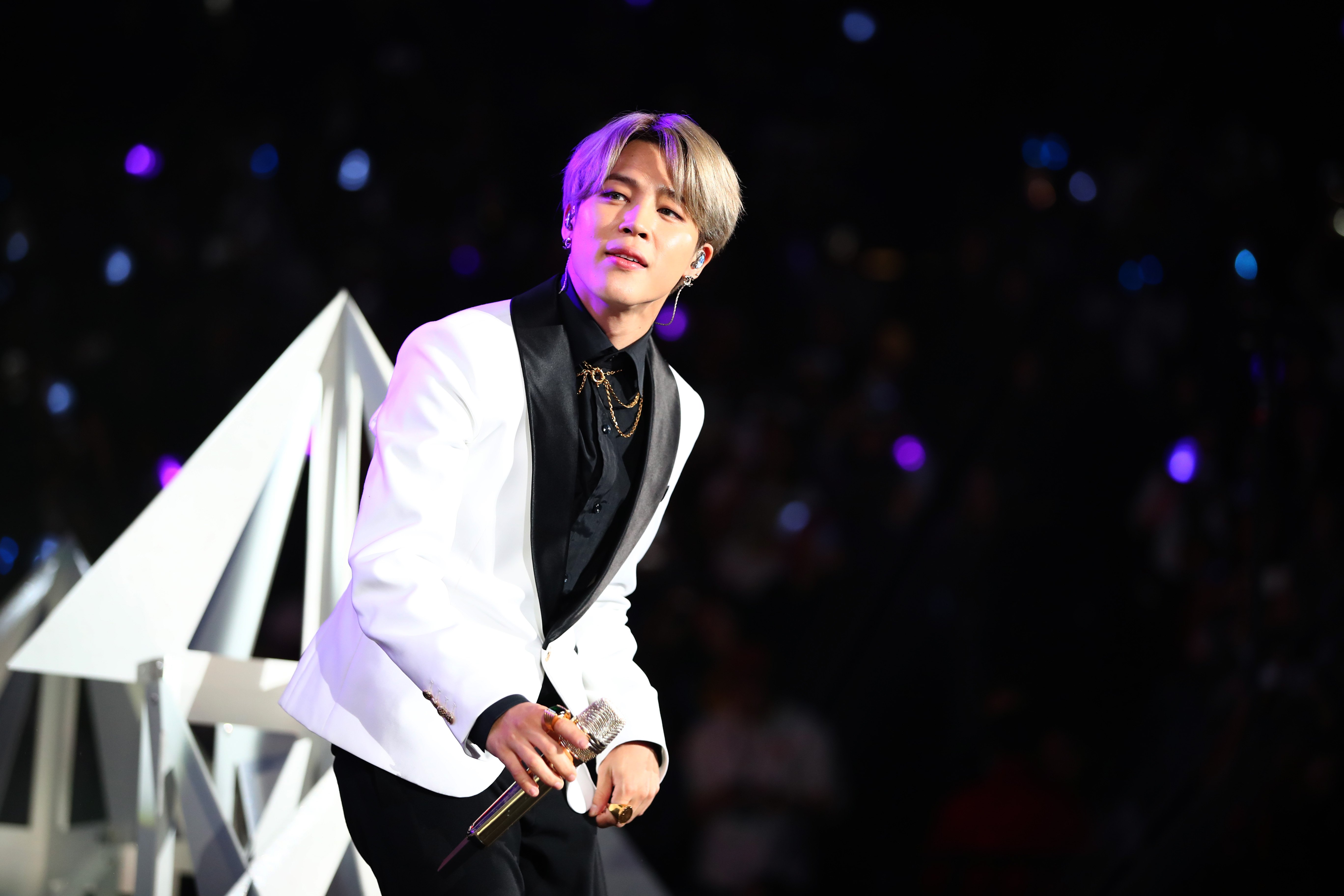 BTS' Jimin was 'discharged from the hospital'
On Jan. 31, Big Hit Music announced that Jimin tested positive for the coronavirus and underwent surgery for appendicitis. In a new Weverse post, the label shared that the BTS singer was able to leave the hospital following his surgery after testing negative for the coronavirus.
"We would like to inform you that BTS Member Jimin's quarantine has concluded after his surgery for acute appendicitis as of this early morning (February 5)," Big Hit Music wrote on Weverse.
The statement continues, "Jimin was tested positive for COVID-19 and diagnosed with acute appendicitis on Sunday, January 30 and underwent surgery on Monday, January 31. He has since received inpatient care and tested negative on his PCR test before being discharged from the hospital."
Jimin is still recovering from surgery
In the Weverse announcement, Big Hit Music also let ARMY know that Jimin's recovery from appendicitis surgery is going well.
"Jimin showed no extraordinary symptoms during his hospital stay. He had a mild sore throat at the time of his admission but has since completely recovered. We also received word from the medical staff that his surgical site is quickly healing without any issues. Jimin is currently recuperating after being discharged from the hospital," the label wrote on Weverse.
Big Hit Music concluded the statement with, "We would like to express our gratitude to all the fans who have shown concerns for the artist's health as well as those in the medical field who are doing their best to overcome COVID-19. We will continue to place the health of the artists as our top priority, and to vigilantly follow the health care guidelines."
BTS fans are happy for the singer
After Big Hit Music posted on Weverse, ARMY celebrated the fact that Jimin has recovered from the coronavirus on social media. BTS fans also shared their hope that the singer will have a smooth recovery after his surgery.
"THIS is the sort of BigHit announcement I want," one Reddit user wrote. "could've done without the reason that led us here, but I'm so glad he's home and negative and healing well!"
"Thank goodness Jimin's now recovered from covid, I hope his recovery from surgery goes well too (at least he doesn't have to stay isolated anymore!) A good announcement from Weverse," wrote a Reddit user.
"So glad he's recovered so quickly!!! Hopefully he takes it easy and lets his body heal fully before starting any strenuous physical activity," a fan wrote on Reddit.