Big Hit Music Announces BTS' Jimin Is Currently Recovering From Appendicitis Surgery and COVID-19
On Jan. 31, Big Hit Music announced on Weverse that Jimin of BTS is currently recovering from appendicitis surgery and the coronavirus (COVID-19).
On Jan. 31, Big Hit Music shared an announcement about Jimin of BTS in a Weverse post. In the Weverse announcement, BTS' label shared that Jimin recently underwent surgery for appendicitis and also tested positive for the coronavirus (COVID-19).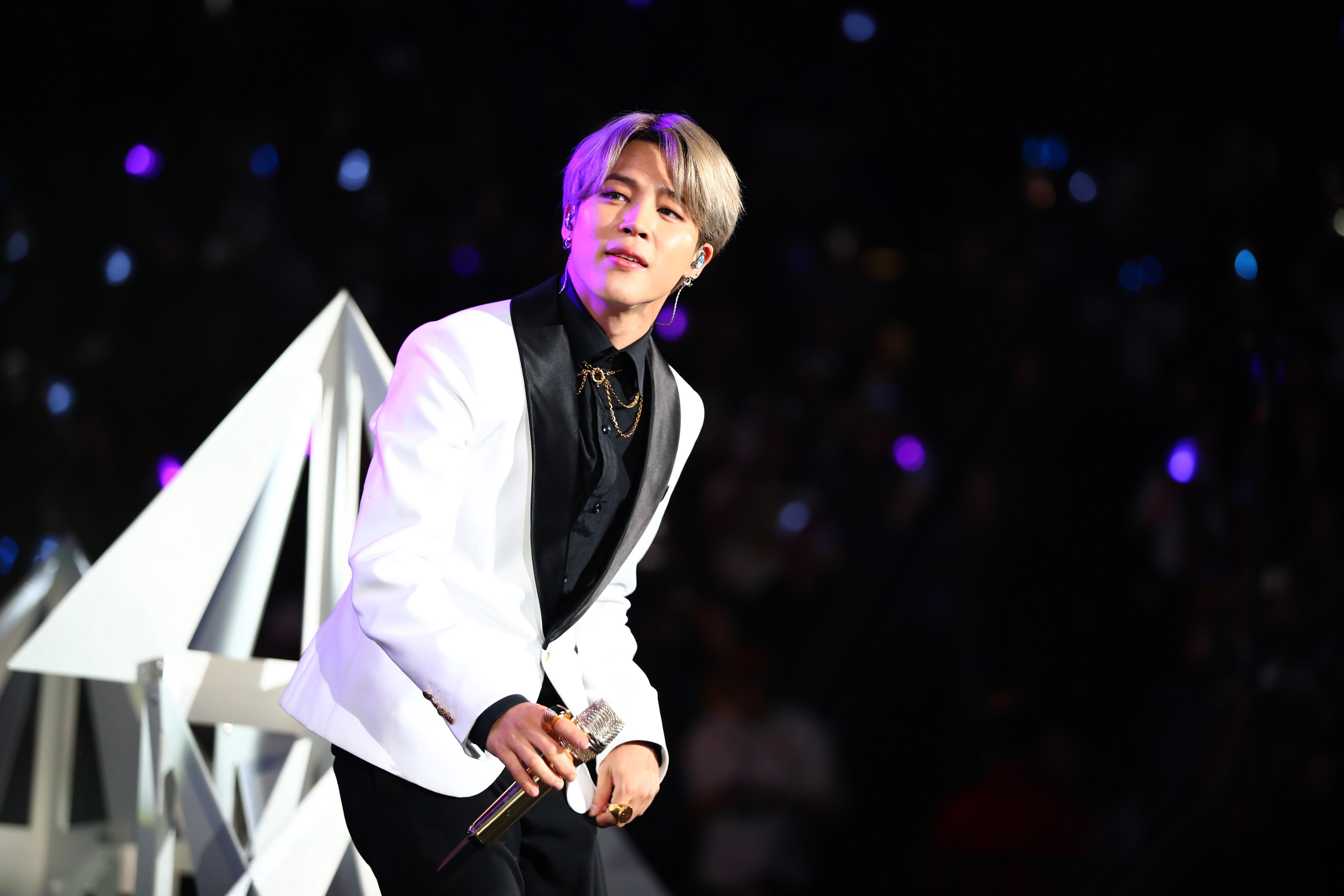 Jimin of BTS was diagnosed with appendicitis and COVID-19
Big Hit Music posted the announcement regarding Jimin's health on Jan. 31. In the Weverse post, the company shared that Jimin went to a hospital after experiencing "sudden abdominal pain" and "a mild sore throat" on Jan. 30.
The beginning of the announcement reads:
"Hello.

This is BIGHIT MUSIC.

We would like to provide you with the following information regarding the current health status of BTS member Jimin.

Jimin experienced sudden abdominal pain along with a mild sore throat on January 30 in the afternoon. He visited a hospital emergency room for thorough examination, and also took a PCR test. Jimin was diagnosed with acute appendicitis, and was tested positive for COVID-19. He underwent surgery following physician advice early morning on Monday, January 31."
Jimin's surgery was successful and he is recovering
The second half of Big Hit Music's announcement lets fans know that Jimin is currently recovering and the surgery he underwent for appendicitis "was successful." The label also confirmed that Jimin was not around Jin, Suga, J-Hope, RM, V, or Jungkook while contagious.
"According to the medical staff, the surgery was successful and Jimin is currently recuperating after his procedure. He will be receiving a few days of in-patient treatment for COVID-19 in conjunction with postoperative care. He is currently experiencing a mild sore throat but is making a speedy recovery, and had no contact with the other members during the infectious stage," Big Hit Music wrote in the Weverse post.
The label concluded the announcement with, "The company places the artists' health as our top priority, and we will do everything we can to aid Jimin in his speedy recovery. We will also diligently cooperate with the requests and guidelines of the health care authorities. Thank you."
BTS fans are wishing Jimin well on social media
After Big Hit Music posted on Weverse, ARMY were quick to share their concern for Jimin and wish the BTS singer well on social media.
"My heart absolutely dropped when I got that notification, positive for Covid AND health status update. Freaked me out," one Reddit user wrote. "Hoping he has a speedy recovery! I don't know what the restrictions are in Korea for people who are positive, but I hope he'll be surrounded by loved ones soon!"
"Poor Jimin to get a double whammy of both Covid and appendicitis! That's really rough and I'm glad he sought treatment quickly. To think they could have been in the US right now for the Grammys… I'm glad they're in Korea as there's nothing worse than falling ill in another country…," one fan wrote on Reddit.
"What a way to start the year. Covid is bad enough but to have appendicitis on top of that is just terrible. Hopefully his recovery goes well," a fan wrote on Reddit.