'Big Sky': Fans Weigh in on Ronald Pergman's 'New Look' – 'This Photo Alone Gave Me the Creeps!'
The new ABC series Big Sky will be back on Tuesday, April 13, 2021, at 9 p.m. EST with a two-hour premiere featuring episodes 10 and 11 back to back. Ronald Pergman (Brian Geraghty) will return to the series, and the private investigators haven't stopped looking for him. However, he might be harder to find now as he's sporting a brand-new style. What are fans saying?
Ronald Pergman in 'Big Sky'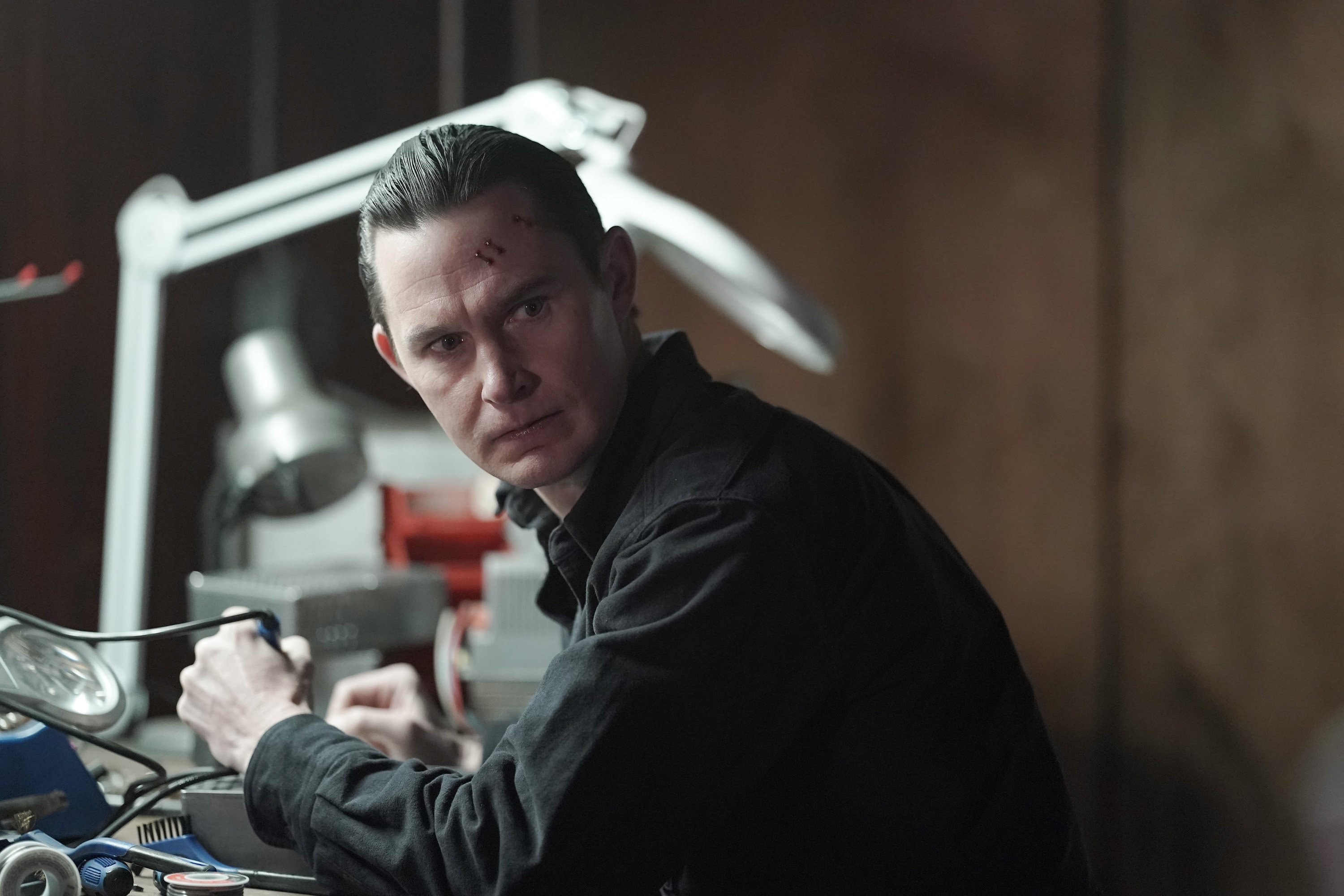 Ronald is a troubled long-haul trucker who abducts two sisters, Danielle (Natalie Alyn Lind) and Grace (Jade Pettyjohn), as well as Jerrie (Jesse James Keitel). He's working with a local state trooper, Rick Legarski (John Carroll Lynch), in a sex trafficking ring.
Rick, who shoots and kills one of the main characters, Cody Hoyt (Ryan Phillippe), in the premiere episode when Cody gets too close, is shot by Cassie Dewell (Kylie Bunbury), another main character on the case. In the hospital claiming to have amnesia, his wife, Merilee (Brooke Smith) kills him with a hammer when she's convinced of his guilt.
Ronald manages to not get caught, at least not yet. He changes his look when Rick is in the hospital, concerned that Rick might rat him out. He changes his hair color, dying it black. He also paints his truck a new blue color and disposes of his license plate. 
Ronald manages to get away
With Cassie and Cody's wife, Jenny Hoyt (Katheryn Winnick) looking for him, Ronald manages to evade them despite cultivating a relationship with Rick's wife and intimidating Jerrie. Unraveling, he even kills his own mother, Helen (Valerie Mahaffey), and a priest who comes looking for her. He also kidnaps a paperboy named Erik (Evan Whitten), and when Cassie realizes it's Ronald's door she knocks on while looking for Erik on his route, the cops show up at Helen's house. But Ronald has already escaped, and the house explodes.
Luckily, everyone gets out safely, but Erik isn't found until they track down the priest's Tesla driving on autopilot with Erik in the vehicle. Cassie stops her truck in front of the Tesla after a high-speed chase, making it stop on its own. It turns out the dead priest was strapped into the driver's seat, allowing the car to drive. It was all a diversion so Ronald could get away, jumping a guard rail and escaping in his truck.
Ronald has a 'new look' in the upcoming episode
Episode 9 of the series premiered on February 16, 2021. Episodes 10 and 11 will premiere on April 13, with almost two months in between episodes. According to the official synopsis for the episodes, called "Catastrophic Thinking" and "All Kinds of Snakes," three months have slipped by since we last saw the main characters. In the new trailer for episodes 10 and 11, Ronald can be seen looking a little different, presumably so he won't be caught. His new style is also on full display on social media on the official accounts for the series. 
On April 6, a video was posted of Ronald with longer, auburn hair on the official social media accounts. He even has some bangs now that accentuate his face. He's also wearing glasses and sporting a whole new style, including a beanie. The post on Instagram is a short clip of Ronald in the car with a woman and a little girl who are singing, "If you're happy and you know it, stomp your feet." He watches a truck go by, and the singing continues as we see a flashback of Ronald stopping his truck behind Danielle's. He starts singing along, smiling.
The post is captioned, "If you're happy for the return of #BigSky 👏 We're back in ONE WEEK on ABC."
The next post shared is of Ronald wearing a sweater with his new style complete with glasses and his auburn hair. It's very different from his usual look, as we're used to seeing him in ties, jackets, and jumpsuits. It's unclear if he's wearing a wig or if it's his natural hair. He seems to be talking to someone in the image, but it's unclear who it is.
"New look, who this? 👀," the post is captioned.
Fans react
Obviously, fans have a lot of opinions about Ronald's "new look." Some mentioned their "nightmares" in the comments on the post.
"My nightmares now have a new visitor," a fan added while another one said, "S***… my nightmares are coming true."
One fan asks about Ronald's hair color. "Why is Ronald a redhead? 🧐😳😬😱," they asked.
"He looks even more creepy with the wig on," a fan added.
Another calls it, "Not a good look😂," while another fan says, "Cool disguise 🙌🙌."
A fan added their own thoughts about the image. "This photo alone gave me the creeps!😖," they said.
"Only a serial killer would think this is an acceptable look," a fan chimed in.
Fans have a lot of opinions about Ronald's "new look" in upcoming episodes of Big Sky.