'Big Sky': Jesse James Keitel Teases Big Changes for Jerrie in Season 2
ABC pushed the Big Sky to a new night with a "much darker" season 2, so fans want to know what's in store for Jesse James Keitel's character, Jerrie. Luckily, they gave insight into Jerrie's storyline in the TV Series this season, and it doesn't involve a taser or a shipping container. The script has massive changes, including defining Jerrie less by her nonbinary gender and more for the person they are becoming.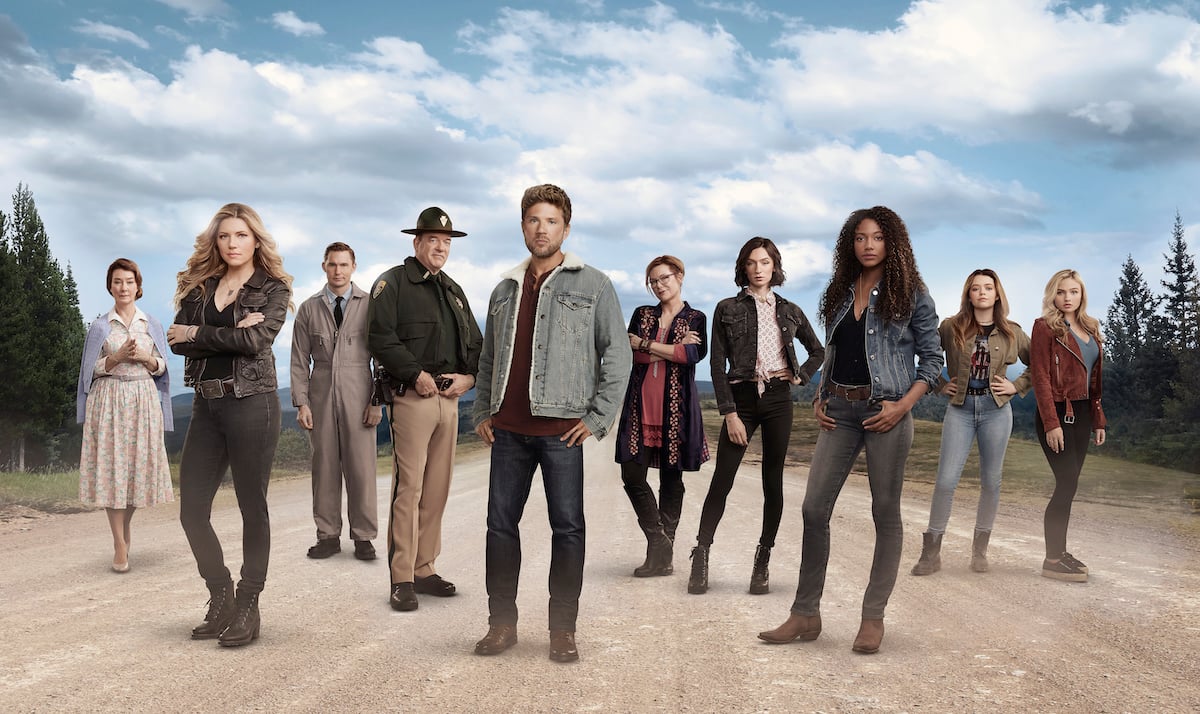 What happened to Jerrie in 'Big Sky' Season 1?
When Big Sky Season 1 began, viewers thought Jerrie's death was imminent. Ronald Pergman (Brian Geraghty), a long-haul trucker, captures Jerrie after entering his truck as a sex worker. He plans to sell them to a drug trafficking ring; however, Jerrie insists he looks while she showers. That's when Ronald realizes that the trafficking ring won't want Jerrie. Ronald keeps Jerrie locked up with two other girls he kidnapped for the first five episodes. Ronald's partner, Rick Legarski (John Carroll Lynch) dies, but Ronald continues to allude the private investigators.
After Cassie Dewell (Kylie Bunbury) rescues Jerrie and the other two young girls, Jerrie begins to help at the private investigator's office. However, she's very shaken up and realizes that Ronald is stalking her. Throughout the remainder of the season, Jerrie slowly begins to regain her confidence and helps capture Ronald in the Big Sky Season 1 Finale.
Jesse James Keitel teases new adventures for Jerrie in 'Big Sky' Season 2
In an interview with Digital Spy, Keitel described a completely different Jerrie in Big Sky Season 2. They continue to work for the Dewell & Hoyt detective agency, and Keitel teases many changes.
"I would say Jerrie's hopes and dreams are coming true," Keitel told the outlet. "But they're also certainly changing. What she wants in her career is not what she wanted a year ago."
RELATED: 'Big Sky' Season 2 Filmed in a Drastically Different Location
Not only is Jerrie helping to solve cases, but she begins to become active in the field with both Dewell and Jenny Hoyt (Katheryn Winnick).
"Now that Jerrie has since come into her own in season two, you will see her out in the field with a gun and perhaps a new title," Keitel added.
Jesse James Keitel hopes Jerrie makes mistakes
Although Keitel loves the writing for Jerrie in Big Sky, she worries about the character going forward.
"I want to see Jerrie make mistakes," Keitel explained to Digital Spy. "I think, often, especially when there is some kind of groundbreaking representation with a marginalized character – people are scared to allow a character to f— up."
According to NBC, Keitel is the first nonbinary actor to play a nonbinary series regular on network TV. Keitel doesn't take the role lightly. She often sits down with the writers to discuss portraying the LGBTQ experience accurately.
RELATED: 'Big Sky' Season 2 Cast: 2 New Series Regulars, Upgrades and Who Might Die First
"I want to see Jerrie make some really bad mistakes interpersonally in her relationships at work, on the job," Keitel continued. "I think the biggest mistake she's made to date was trusting Ronald at the truck stop in episode one. That kind of set into motion her being sex trafficked."
Additionally, Keitel hopes that Jerrie finds romance in Big Sky Season 2, but maybe not a perfectly happy ending.
Big Sky Season 2 returns to ABC on Sept. 30, 2021, at 10 p.m. EST.