'Big Sky': Who Was Kate Garza and Why Does Travis Leave Jenny to Look For Her?
Who was Kate Garza in 'Big Sky' and what happened to her? Find out all the details about Travis Stone's love interest and where she might be.
In the Big Sky Season 2 finale, Travis Stone (Logan Marshall-Green) begs Veer (Bernard White) for information about Kate Garza. However, many viewers want to know who Kate was, how she died, and what actor portrayed her. Here's our breakdown of everything we know about Kate Garza in ABC's Big Sky.
Who was Kate Garza in 'Big Sky'?
Viewers found more information about Kate Garza in Big Sky Season 2 Episode 13. Lila Dodge (Esodie Geiger) visited Jenny Hoyt (Katheryn Winnick) after she called looking for information about Travis. 
The handler reveals that Travis has not checked in with her the entire time he's been undercover with the Bhullars. Lila also explains that Travis turned Veer's mistress (Kate Garza) into his informant and then fell in love with her. Lila believes that is why Travis is so interested in the Bhullars.
Lila brought a folder along with a photograph of Kate. However, Big Sky does not credit any actor as Kate Garza in season 2. When Jenny asks where Kate is now, Lila explains that "no one knows."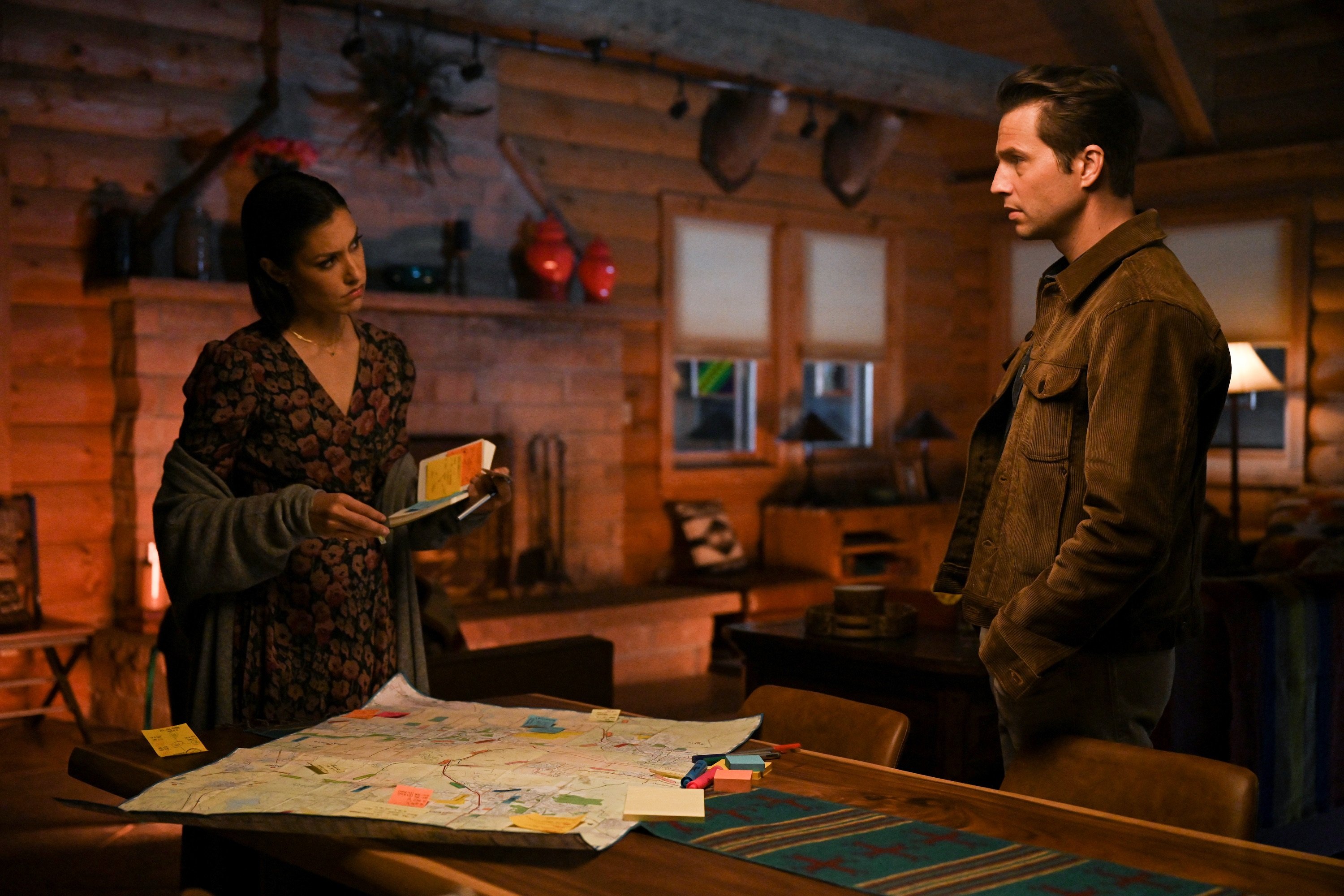 "One day, she just disappeared," Lila tells Jenny. "The assumption was and still is that Veer found out she was an informant and had her killed." 
In Big Sky Season 2 Episode 17, Ren (Janina Gavankar) revealed that she looked into Kate Garza because Stone asked about Veer's mistress more than once. Ren discovered that Kate was an informant that Veer had killed.
Is Kate still alive in 'Big Sky'?
In Big Sky Season 2 Episode 18, viewers discover that Travis turned Kate Garza into an informant in Seattle. While Travis holds Veer at gunpoint, the cartel leader talks about Kate.
"She was a waitress when I met her, living a sad, pointless life," Veer insists to Travis. "I opened the world up for her. Anything that happened to Kate happened because of you. And you — you are a coward if you try to say anything otherwise."
When Travis asks Veer what the man did with Kate's body, he responds, "so many things." However, when Travis begins punching Veer in the Big Sky Season 2 finale, the elder insists that Kate Garza remains alive.
Veer insists that he will "never" tell Travis where Kate is. That's when Jenny and the new Sheriff Beau (Jensen Ackles) show up and stop the assault.
Travis left Montana to search for Kate Garza in the 'Big Sky' Season 2 finale
While taking Travis to his handler, Jenny pulls over the truck to let Travis go. She insists that Travis turn himself in after he tracks down Kate. Although Travis isn't sure if Veer told him the truth, the undercover cop wants to try to find Kate. Hopefully, the writers will revisit the storyline in Big Sky Season 3.
When will 'Big Sky' Season 3 return?
Although ABC did not announce an official return date, they did reveal that Big Sky moves to Wednesday nights in the fall of 2022. Since the series generally premieres with the other ABC shows, Big Sky Season 3 will likely return on Sept. 28 if it follows the pattern from last year.