'Big Sky' Season 1 Recap — The Refresher Viewers Need Before Season 2
Before watching the Big Sky Season 2 premiere, many viewers might need a quick recap of everything that happened in season 1 of the TV show. Although ABC heavily promoted Ryan Phillippe in Big Sky Season 1, he died in the shocking ending of the first episode. Private Detectives Cassie Dewell (Kylie Bunbury) and Jenny Hoyt (Katheryn Winnick) solved the kidnapping case but joined forces for a new mystery. Although Mark Lindor (Omar Metwally) and Jerrie Kennedy (Jesse James Keitel) captured Ronald Pergman (Brian Geraghty), he escaped in the Big Sky Season 1 finale. Rick Legarski died in season 1, but the actor who portrayed him, John Carroll Lynch, returns in season 2. There's a lot to unpack before watching the premiere.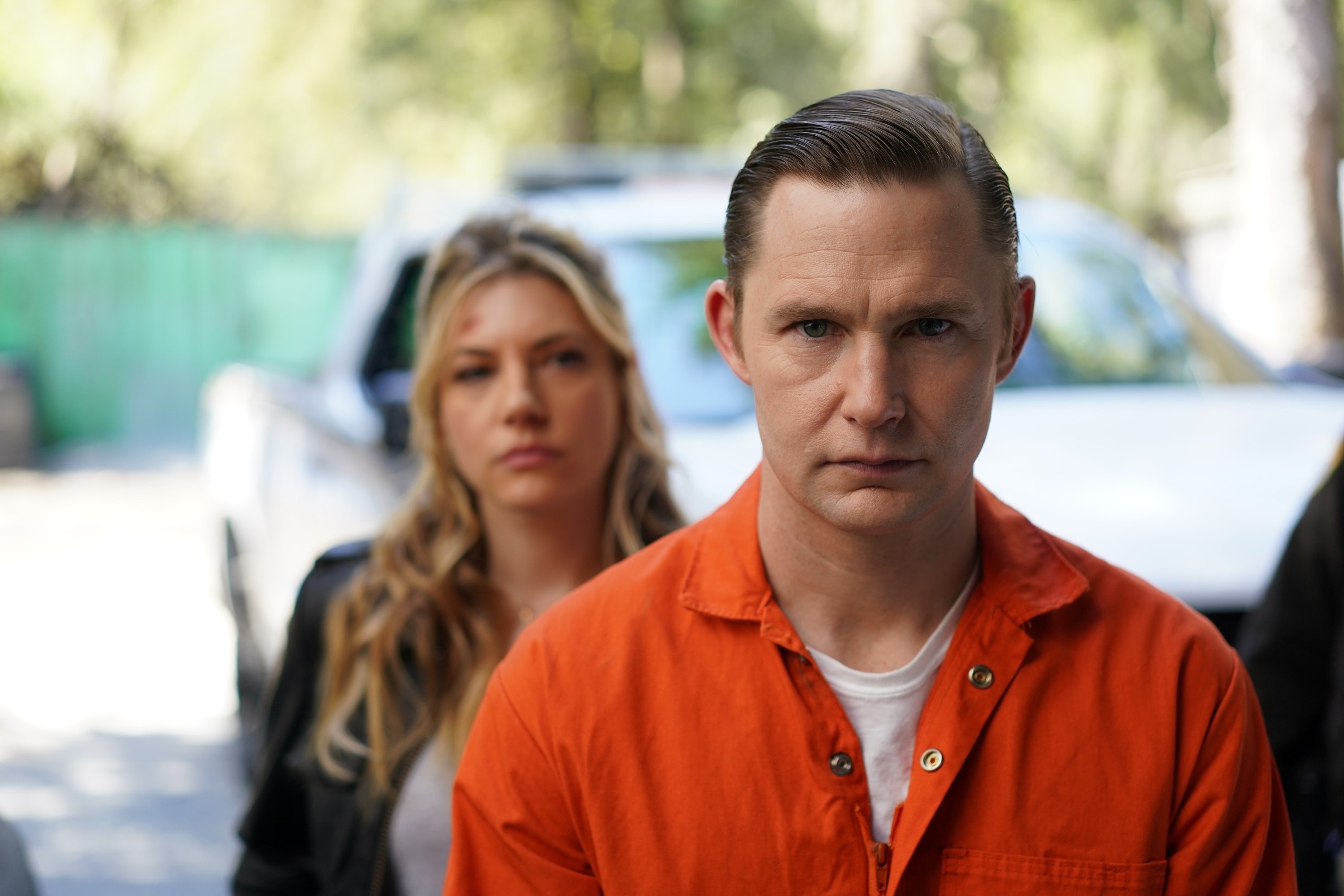 'Big Sky' Season 1 recap: What happened to Ronald Pergman?
To recap Big Sky Season 1, Ronald is a long-haul truck driver involved in several unsolved kidnapping cases in Montana when viewers met him. At first, he worked alongside state trooper Rick Legarski. However, in the second half of the season, he goes by Arthur, dates a single mother, Scarlet (Anja Savcic), and suddenly has red hair and glasses. Scarlet admits that she knows Arthur's true identity by the end of the season but loves him anyway. 
U.S. Marshal Mark Lindor helps Cassie, Jenny, and Jerrie track down Ronald. They finally capture him, but while he's in jail, Mark makes a deal with Ronald to help track down the dead bodies if he takes the death penalty off the table. However, Ronald escapes and reunites with Scarlet. Once together, the couple overtakes the driver and flees together.
Rick Legarski's 'Big Sky' death
In Big Sky Season 1 Episode 5, Cassie follows a hunch that Rick Legarski might be at the abandoned All-In truck stop. She finds Rick standing at the bottom of a stairway and hears muffled screams from Jerrie, Grace (Jade Pettyjohn), and Danielle (Natalie Alyn Lind). In a face-off, Cassie shoots Rick in the head and rescues the girls. 
In the following episodes, Rick wakes up from a coma and appears to have short-term memory loss. However, his wife, Merrilee (Brooke Smith), does not believe his story. In Big Sky Season 1 Episode 9, she hears Rick apologizing to the women he sent to the sex trafficking ring. She realizes he is lying about his memory loss the same day his attorney tells Merrilee how Rick can avoid prison. The thought of Rick getting away with everything he did does not sit well with her, so Merrillee takes matters into her own hands.
"The idea of you getting out of this? I just can't deal with it," Merrillee tells Rick before she bashes his head in with a hammer.
How did 'Big Sky' Season 1 end?
To recap the Big Sky Season 1 finale, one of Ronald's associates shot Jenny Hoyt in the final moments. Meanwhile, Cassie grabbed an assault rifle, stole a police car, and drove off to pursue Ronald. Also important to note is that before Mark and Jerrie captured Ronald, he told Scarlet about Legarski's secret hard drive. That may come into play in Big Sky Season 2.
According to IMDb, Big Sky Season 2 Episode 1 premiered on Sept. 30, 2021. Big Sky Season 2 airs Thursdays at 10 p.m. EST on ABC.